 Oily skin is a pain in the face. It's all well and good for you dry-skinned ladies to saunter about telling us that it's a blessing really because we'll age well. It doesn't feel like a blessing when our faces are creeping around throughout the day. Nobody wants to look in the mirror and wonder where all their foundation has gone (it's in your hair/has crept slowly throughout the day to the outer edges of your face where you never needed any coverage in the FIRST PLACE!)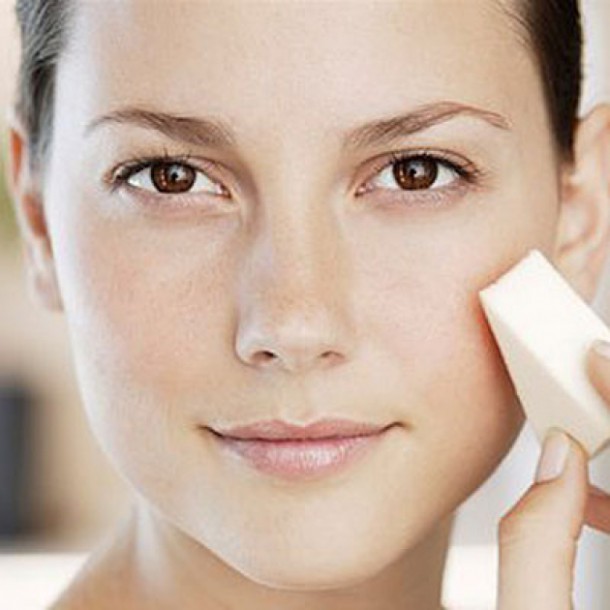 Yes. It's a problem.
So, presuming you've got your skincare and primer on track, one of these six foundations are for you. Keep in mind, though, these are for the true greasebags among us. If you've got any flakiness going on, these will very likely cling to it, so get your oily skincare on before you turn to any of these lovelies to solve your woes.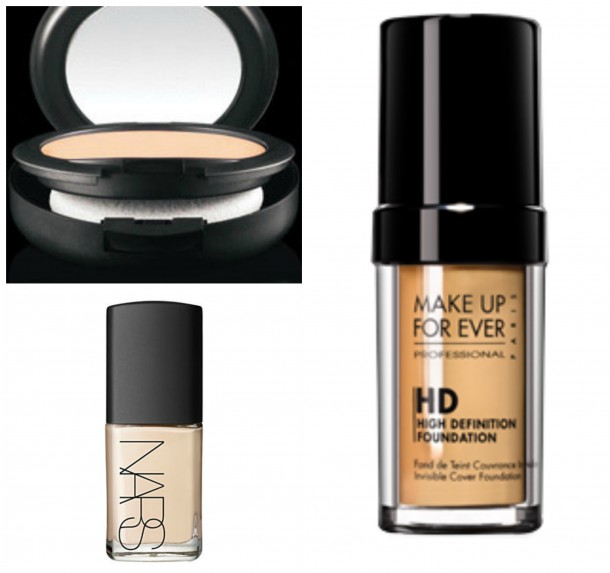 Make Up For Ever HD Foundation (€39.50)
This foundation is a blessing for anyone who wants a little more coverage and a flawless finish. The consistency is quite runny but with the right brush you can achieve a perfect base with this. It only comes in twenty six shades, so you really can't go wrong. If you're super oily, you'll need to powder this, but if you do it shouldn't move.
Mac Studio Fix Powder Plus Foundation (€31.50)
A powder foundation is always a good option for truly oily skin. This one from Mac offers good coverage, and can be worn over your own foundation to keep it in place all day and add some coverage. Just be careful to choose the right shade - as a powder foundation absorbs oil throughout the day it can darken by up to two shades.
NARS Sheer Glow Foundation (€40)
This is a wonderful option for combination to oily skin. It's best avoided by the oiliest skins though. If you prefer a slight glow to the skin, this foundation will provide it. The finish is satin rather than matte and the lasting power is great. I prefer this foundation to its duller sister product, Sheer Matte - this one is just prettier and more interesting. People with oily skin shouldn't feel limited to matte finishes - this is an alternative, provided you use an oil-free primer. Though it is marketed at dry skin, I genuinely think that it suits more combination skins much better - it sits terribly in dry patches.
Advertised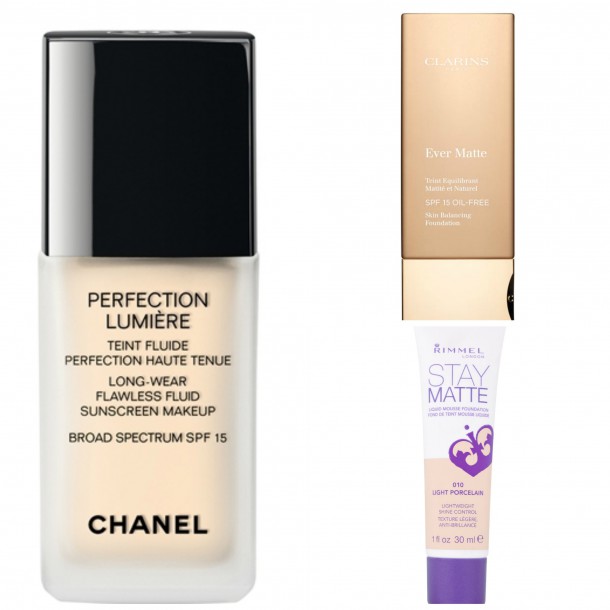 Chanel Perfection Lumiere (€44)
If you like a true matte finish, then this is the foundation for you. Being so matte, it's simply not as light reflective as Chanel like to think it is, but the coverage is great and it provides a lasting matte finish. Read a full product review here.
Clarins Ever Matte Foundation (€32.50)
This foundation from Clarins is a classic go-to product for oily skin. It  provides as natural a finish as any matte foundation could give you, and has a lovely thick texture for buildable coverage. Read a more comprehensive review here. The downside with this is that it doesn't work well for pale skins.
Rimmel Stay Matte Foundation (€7.95)
This affordable foundation from the darling of pharmacy cosmetic brands, Rimmel, is easily the match of any of the high-end matte foundations on this list. Its mousse texture will sit in any dry patches, so make sure that your skin is in good condition prior to application . The porcelain shade caters to the paler among us; unfortunately, none of the six shades in the range are dark enough for deeper skin tones - Get on it, Rimmel! This is well worth a try if you can find a colour match.
Do keep in mind that for truly oily skin, nothing is going to stay completely matte for more than four hours at a time. Blotting papers are your friend!
Are you coveting any of these? What works for your oily skin?
Advertised