 Jennifer Rock, The Skin Nerd, explains why proper nutrition is just as beneficial to skin health as the multiple lotions and potions you use.
The Skin Nerd as a brand is all about a 360˚ approach to the skin, meaning looking after the skin from the inside with nutrition, on the outside with topical skincare, and on top with mineral makeup and SPF. It is an organ and topical skincare cannot reach your dermis, whereas nutrients actually can through the bloodstream. Now, my advice is not to start swallowing down a spoon of serum night in, night out (seriously, it's really not, do not do this). What you need to do is get clever about ensuring that you're loading up on nutrients that benefit your skin, both through the food you're eating and supplements.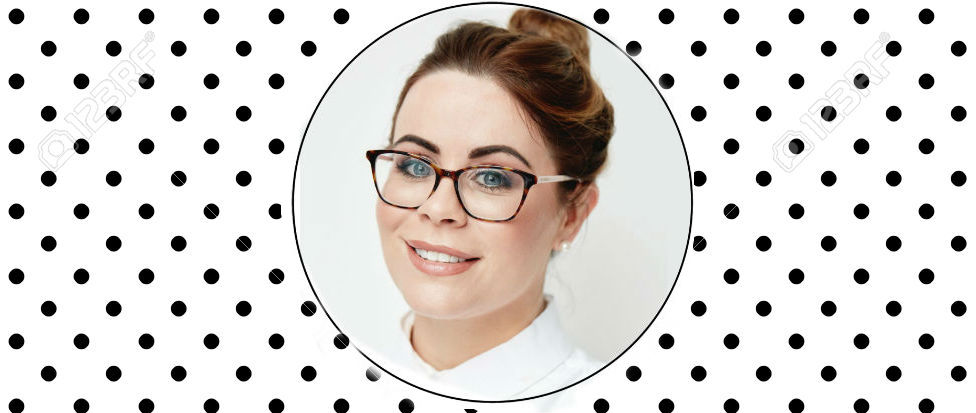 Disclaimer: I am not a nutritionist or dietitian. However, it is something I've researched extensively throughout my career. Additionally, Laura Kealy, expert nutritionist from Bridge Nutrition (www.bridgenutrition.ie), has been providing some fantastic nutritional information for our Bridal Bootcamp and I've been committing it all to memory!
Skin nutrients to include in your health kick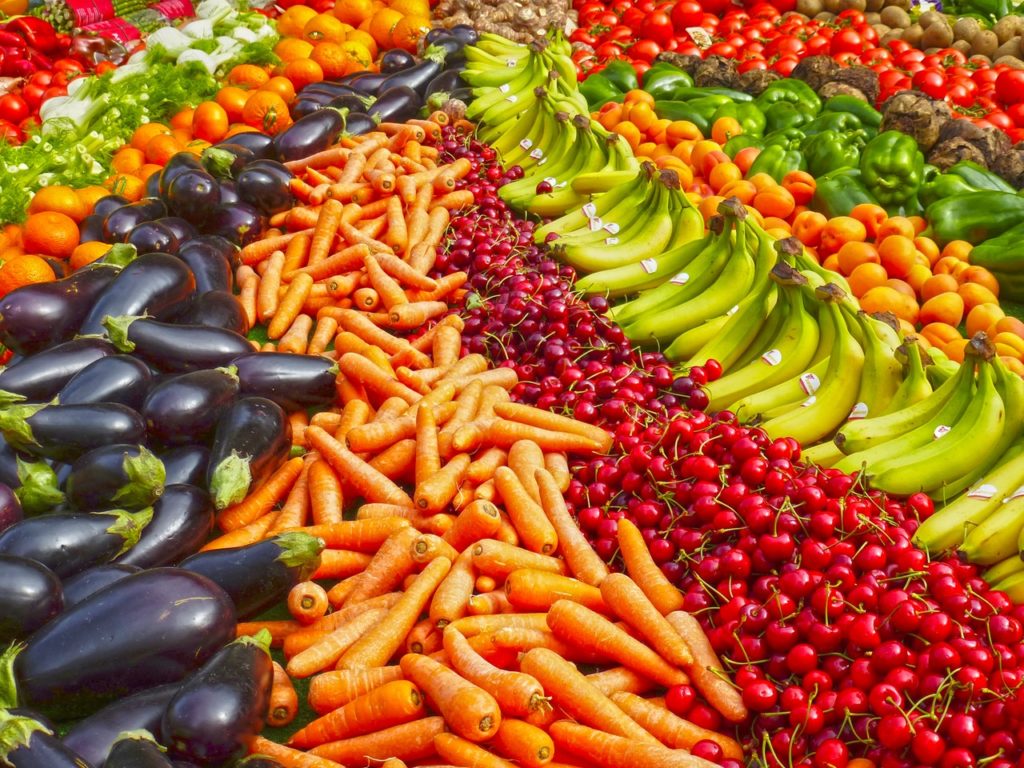 Vitamin C
You know it for being the man for the common cold, but did you know that it is also integral in the stimulation of our skin's production of collagen? On top of that, it is a potent antioxidant so can assist with reducing the damage caused by UV rays. Basically, vitamin C is more important than you thought in the battle for younger-looking skin for longer.
Is redness your main skin woe? Are you terrified of broken capillaries? Vitamin C is also fantastic for these issues too, as collagen is a vital component of our blood vessels, keeping them strong and healthy.
We always think of oranges as the main source of vitamin C but red peppers, green peppers, kale and strawberries are abundant in it too, as are dark leafy greens, cauliflower, and mango.
You can also get additional vitamin C in through supplementation, such as with Advanced Nutrition Programme Skin Vit C (€20, available on The Skin Nerd store).
Vitamin A
As you may know, I am a HUGE fan of vitamin A topically but I believe everyone should be getting plenty in through their diet too. Exposure to UV rays can cause vitamin A deficiency which means that our skin may be sluggish when it comes to creating new skin cells, meaning dullness and dryness. Even though in Ireland we believe we are safe from UV rays, we actually aren't, with UVA rays reaching us all year round.
The foods that tend to have the highest amount of vitamin A in them are ones we don't tend to include in our modern diets and certainly aren't plant-based. Liver and eel are rich in direct vitamin A (preformed vitamin A aka "direct" vitamin A), but if this isn't ideal, you can get beta-carotene, which converts to vitamin A in our bodies, from sweet potato, pumpkin, carrots, squash, kale or apricot.
Preformed vitamin A (direct vitamin A) should be watched whilst pregnant, so make sure to speak to your GP about this and if you're on a vitamin A supplement, refrain from taking it while pregnant or breastfeeding.
The nerdie go-to for vitamin A supplements is another one from Advanced Nutrition Programme called Skin Vit A+ (€26.50, available on The Skin Nerd store).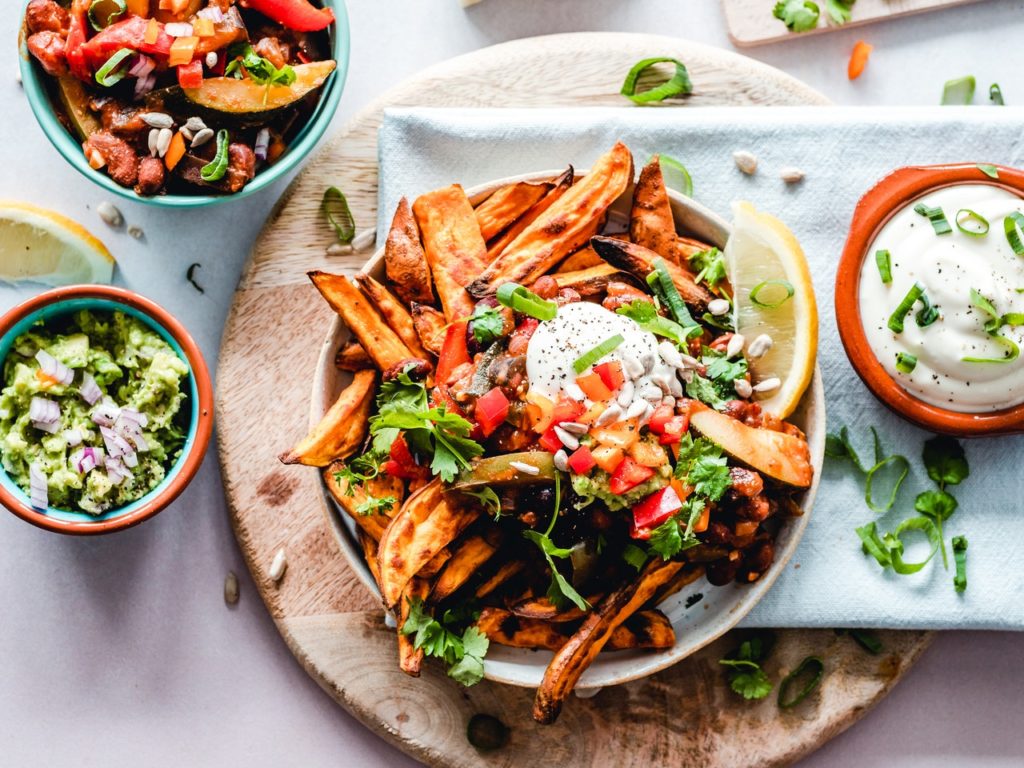 Vitamin E
Vitamin E is a fat-soluble vitamin that is anti-inflammatory and antioxidant, making it fabulous for reducing UV-related skin damage. Get that E into you through sunflower seeds, hazelnuts, kale (notice how it has EVERYTHING - super skin food alert), avocado, sweet potatoes and tomatoes.
Advertised
Essential fatty acids (omegas)
EFAs are essential for a reason - your body needs them to function efficiently. Your body makes most of the fats it needs itself, bar two, namely linoleic acid and alpha-linolenic acid. These basic fats we get through our diet and they are used to use specialised fats, omega-6 and omega-3 fatty acids. All of your cells, including skin cells, need these to function!
Good sources of EFAs include peanuts, leafy vegetables, grains, salmon, mackerel, edamame, walnuts, hazelnuts, avocado and flaxseed.
Skin-wise, omegas help your skin to look fresh, glowy and bouncy. Advanced Nutrition Programme has a supplement by the name of Skin Omegas+ (€37, available on The Skin Nerd store) that contains omega-3, omega-6 and vitamin A too.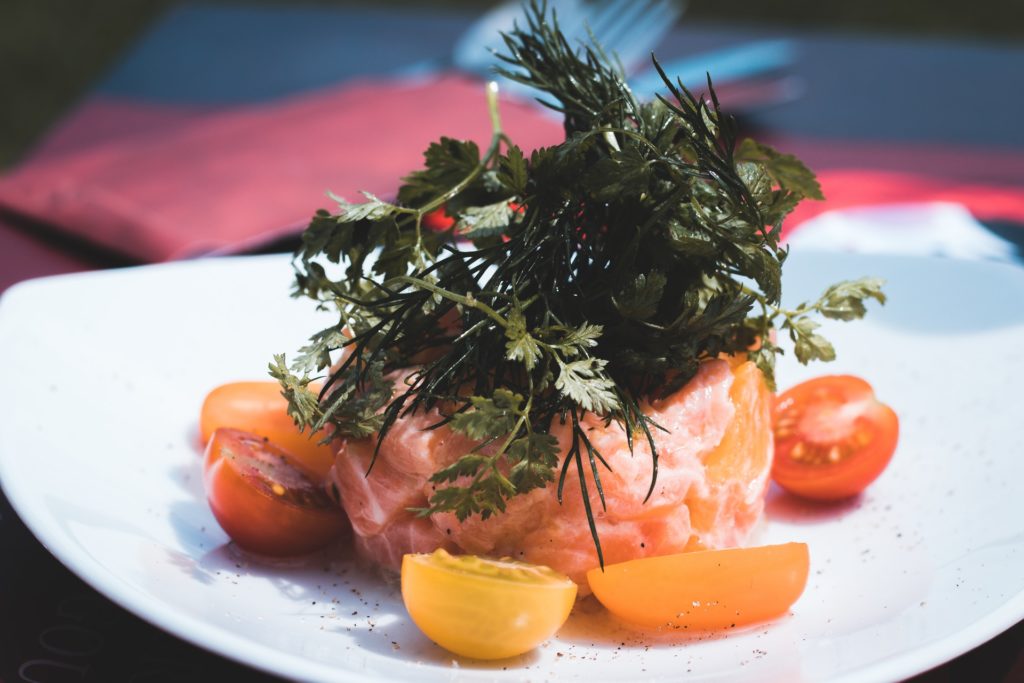 Other factors to think about
Skin health, being inextricably connected to general health, means a balanced diet full of colourful fruit and vegetables, complex carbohydrates, protein, minerals like zinc, magnesium and all the rest. It's been drilled into us from childhood so we have no excuses!
Cutting down on sugar is also beneficial if you're eating a lot of sugary foods, as sugar can cause inflammation in the body and thus inflammation in the skin.
It's a new year, so why not make 2019 your best skin year yet?
See some of Jennifer's previous posts:
Why antioxidants are more than just a skincare trend
What to look for in a hydration masque whatever your skin type
What to Look For In Skincare in Your 20s, 30s and 40s
How to Know When To Update Your Routine
The Nerdie Guide to Skincare For Sensitive Skin
Is Your Skin Changing During Pregnancy? Here's What To Do
How to Change Your Skincare Routine for Autumn
The Skincare Essentials You Need to Pack For a Festival
The Lowdown On Double-Cleansing and Why You Should Be Doing It 
Skincare Myths That Are Actually True
Advertised
The Skin Nerd store is now open for all! Take a look at the specially selected products from IMAGE, YonKa, Advanced Nutrition Programme and many others at store.theskinnerd.com! 
Don't forget, the Skin Nerd's book is out now! We included it in our list of great Irish books to read (or give as a present) over Christmas, and you can buy it here.