 Are you on the fence about whether to use natural skincare or chemical skincare? We understand; it can be so confusing.
I had an Opatra facial with Skinician products last week and I think this range might just be the answer for those of us who can't choose between natural or chemical skincare. It's difficult to make the choice between all natural, plant-based products that smell divine and the more scientific skincare that promises us results. We love brands like Decleor, Human and Kind, Trilogy and Dr Hauschka, but then brands like Alpha H, Image and Environ are promising to give us younger looking skin using scientific methods that are hard to argue with.
Skinician is a skincare range that combines the best of both worlds. It is formulated to incorporate 'the best of nature and science'. They use traditional plant extracts in conjunction with new technologies to give us a beauty routine that will leave skin looking younger and brighter. They said that while they use natural ingredients they need a little science to preserve the products to keep them at their best.
The Opatra Facial:
I had the Skinician Opatra facial which uses their home range products along with the Opatra machine. The machine uses galvanic waves as well as ultrasonic technology to work the products deeper into your skin. It took me a while (and a lot of questions) to get my head around the technology but it's very interesting. It uses a magnetic pull in the galvanic waves to either pull the product along with congestion and excess sebum out of your pores ie when you are cleansing. Or it can do the opposite and push the product, like a serum or mask, further into your skin. This technology makes it ideal for acne sufferers and also if you want a great anti-aging treatment.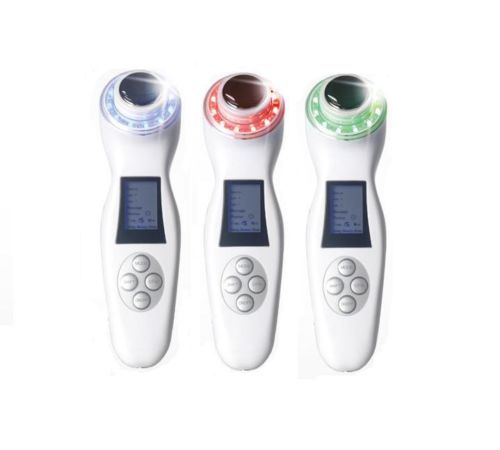 Advertised
It is also a great facial for sensitive souls with reactive skin. It uses ultrasonic technology to gently stimulate our natural cell turnover to leave skin brighter and smoother. The Opatra machine also uses light therapy. It uses red LED to stimulate collagen production, blue light to tackle acne-causing bacteria and green light to combat pigmentation and even out your skin tone. Basically, this machine will help you no matter what the condition of your skin!
A simple skincare regimen
What I loved most about the Skinician philosophy is that they try to simplify their approach to skincare. They make it less confusing for everyone. There is not just one range to suit each skin type. Instead, they custom design a routine for your particular skin type and your concerns.
Skinician is available from salons nationwide where you can have a very enjoyable Opatra facial. You can visit their website here for more information.