 SkinCeuticals is an interesting brand. Available only through select (mostly online) stockists and through dermatologists, it's known for the potency of its ingredients and for doing what it says on the tin/bottle. I've had difficulty finding a single negative review of the two products featured here online, and I've certainly looked.
Yes, SkinCeuticals products are famed for efficacy. But they're also know for being seriously expensive. Given the cost, I'd recommend really doing your research before purchasing anything from this brand to ensure that you're getting the optimum product for your particular skin type. This isn't the kind of skincare you'd just browse and buy.
The 'Prevent' range from SkinCeuticals is for people who are really serious about skincare. Putting money into preventing the signs of ageing and damage, rather than treating them after they appear, is not how most of us approach our skincare if we're honest.
However, if a genuine investment in the long-term health and maintenance of your skin sounds good to you, then these serums will be just what the doctor ordered.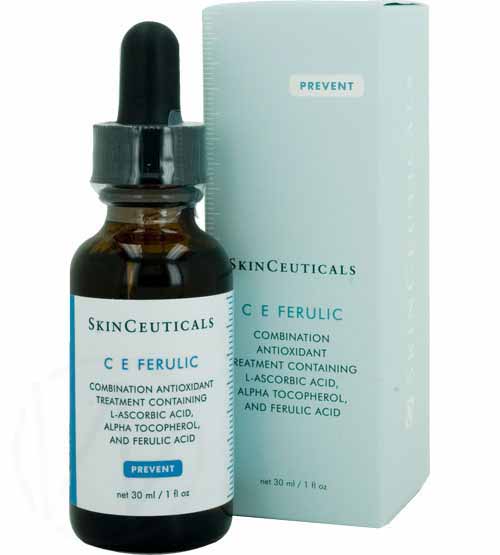 Skin Ceuticals C E Ferulic Serum 30ml(€150)
I know- the price is agonising, but this bottle, if used correctly, should last for six months. C E Ferulic serum is an extremely potent antioxidant treatment. It contains 15% L-Ascorbic acid, which is s form of vitamin C. At this potency, you might experience a tingling or reddening of the skin. Because vitamin C is a powerful antioxidant, it works to neutralise the free radicals caused by environmental damage which ulitmately cause the skin to age prematurely. Vitamin C is also the major ingredient used in treatments to reduce pigmentation issues caused by sun exposure (such as sun spots). It also encourages natural collagen production.
Combined with Alpha Tocopherol (which is essentially vitamin E), the vitamin C in this serum provides excellent protection against UVAand UVB rays. The serum is free from silicones, so it absorbs almost instantly. The skin is essentially absorbing its sunscreen (but I still use a topical sunscreen). The purpose of the serum is prevention - in the summer sun, you just can't be too careful.
The ferulic acid in the serum stabilises the other two ingredients and doubles the protective efficacy of the serum.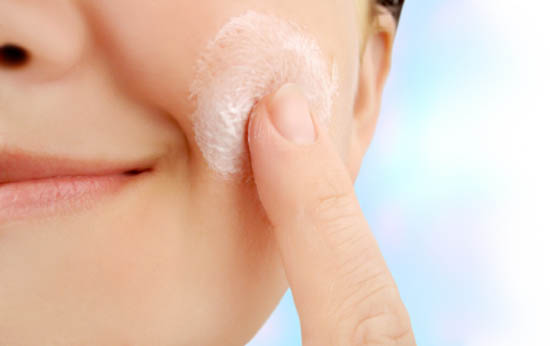 Advertised
SkinCeuticals say that you need to use this serum for six months before you'll see improvement, but I've seen improvement in  my skin after just two weeks. I try a lot of skincare products, so anything that produces noticeable results always impresses me. My skin is more radiant. I've seen a very slight improvement already in the red acne scars that are lingering after a breakout a few months ago. The condition of my skin is - for now at least -  pretty much flawless, and that is some achievement! (Cue giant, quivering spot between my eyes...)
You only need to use a few drops of this serum, and it will absorb almost immediately, so be sure to massage it in very quickly after application. It comes with a pipette to prevent wastage, and it does smell a bit weird.
Also, Vitamin C oxidises very easily. Even the fluctuations in temperature and light inside your bathroom cabinet could ruin this serum, so do your bashed wallet a favour and keep it in the fridge!
As far as I'm concerned, however, the results speak for themselves.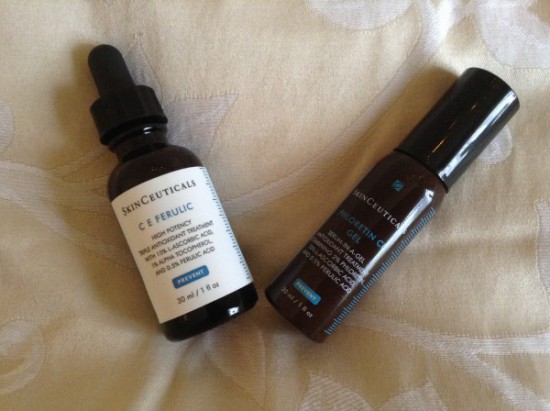 Skin Ceuticals Phloretin CF Gel 30ml (€180)
I know - sweet baby Jesus, the price. This serum-in-a-gel is one of the brand's best sellers, but I'm less convinced by this one than by C E Ferulic. This contains 10% Ferulic Acid and 0.5% Ferulic Acid. The hot-word ingredient in this serum is Phloretin, which is derived from apple trees.
Phloretin has been proven in studies to provide very effective protection from UVA and UVB rays, which are the primary cause of sun damage and skin aging. However, research shows that  phloretin is extremely sensitive to degradation by sunlight and air. Its efficacy is also extremely compromised by alcohol, which is also an ingredient in this serum.
For this reason, I would avoid this serum in favour of C E Ferulic, which contains greater concentrations of Vitamin C and is less expensive. It may not be the case that everyone's skin will like it, but it has given me visible results.
Advertised
Have you tried these products before? Or do you think that skincare this expensive is just nonsense?