 Anti-ageing is an important part of our skincare regimen. Ultimately it is the end goal of using skincare in the first place.
We take care of our skin all our lives to keep it looking healthy and healthy = young. We often use skincare to combat a particular issue or problem like acne or rosacea or dryness. However, for many, the reason we use great skincare daily and spend thousands of hours slathering them on is to retain a beautiful and youthful appearance. For that reason, I am going to boldly go ahead and say that anti-ageing is the most important property of our skincare.
Skinician is a luxury salon brand that combines natural skincare with science. Their skincare is gentle and incorporates natural ingredients that smell divine while making a difference to your skin. If you haven't heard of it, listen up! It's an Irish brand, which is great, of course, but more importantly, the products are good. Miriam - a total toner fiend - has been using the Revitalising Tonic and says it's among the best she's used. But more about that later. For now, I have to tell you about the Advanced Radiance Trinity, a combination of three anti-aging products that protect your skin and help to give it a more luminous and youthful appearance.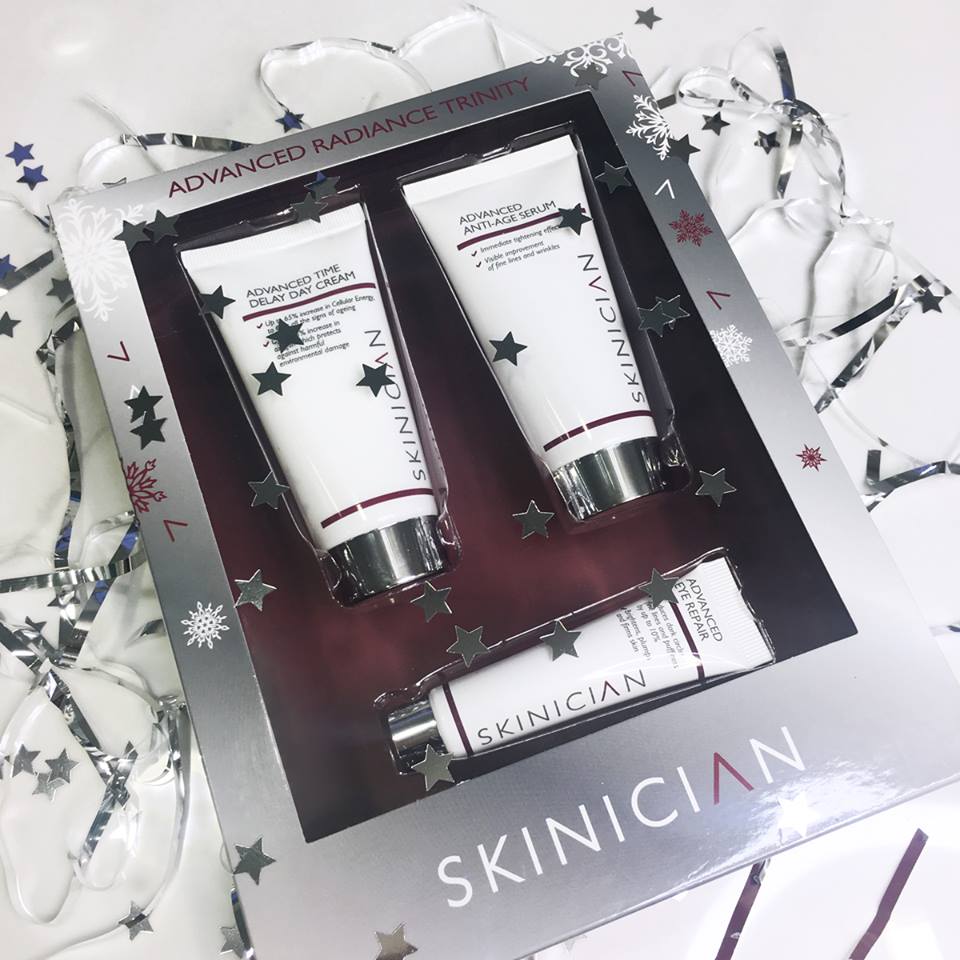 Advertised
Launched this year, the set combines just three products that will target all of the natural signs of ageing: the Advanced Time Delay Day Cream with SPF 15; the Advanced Anti Age Serum; and the Advanced Eye Repair. The day cream will brighten your skin and protect it from further environmental damage. The serum will plump and firm your skin underneath reducing the appearance of lines and brightening your skin. Finally, the Advanced Eye Repair reduces dark circles, fine lines and puffiness in the eye area.
What I love most about this set is how it simplifies your skincare regimen. So many women think they need layers and layers of product and a complicated routine, but with this, you can use just three products to repair and protect your face and eye area. You can use all three day and night or use your serum and eye cream at night and then in the morning use your serum and day cream.
Skinician is available from salons nationwide. Visit their website for stockists.