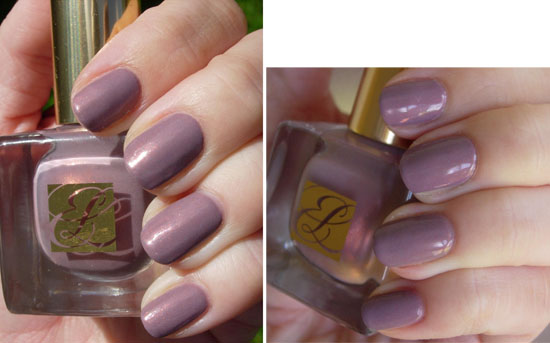 We oohed and aahed over Kirstie's preview of the forthcoming Estee Lauder Blue Dahlia collection earlier this month, but what if you just don't find blues and navys wearable on your eyes?
Well, it looks like Estee Lauder have thought of that: in addition to the blue, grey and peach half of the collection centred around the eponymous palette, they've created a version called Surreal Violet which features purple, pink, and green hues.
The eyeshadows are finely milled and highly pigmented and the lip colours are equally lovely but, for me, the star of this spectrum is the limited edition Surreal Violet nail varnish, €17. It looks very whelming in the bottle - mmm, grannytastic! - but on the nails it's a different story altogether.
On the nails, it's an unusual and gorgeous greige with purple undertones, and veers from grey to beige to a muted lilac depending on how the lights hits it. Micro-particles of gold shimmer are so subtle as to be barely noticeable but lend a gorgeous multi-dimensional iridescence when they sparkle.
My only gripe is that I didn't think the formula was wonderful - a little on the thick side and it was a struggle to apply it evenly - but it was opaque in two coats and, once a topcoat was applied, it looked perfectly smooth.
Advertised
A shot of the palette in the collection is after the cut.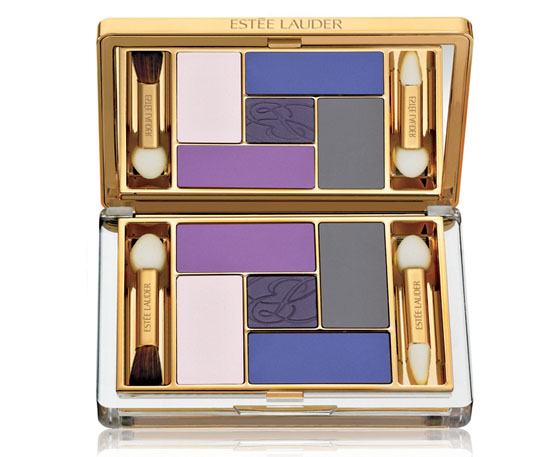 The Surreal Violet palette is €45.
Both the Blue Dahlia and Surreal Violet looks will be available in Brown Thomas from July, and on Estee Lauder counters nationwide from August.