 Spring brides have the advantage of slightly warming weather to give them the option of an almost summery makeup look.
There's nothing like boho chic simplicity to start off the Spring Summer wedding season. As the days get brighter and longer and the weather gets very slightly warmer, - a pared-back look becomes more manageable. In winter, everyone tends to need more makeup. Dull, grey, dry complexions leave us looking washed out and pasty so we usually up the makeup game a little for the winter months. If spring brides are comfortable enough to pare back your makeup, we think you'll love this simple wedding makeup. This is a natural look we often see on the Amanda Wakeley models, and it is absolutely perfect.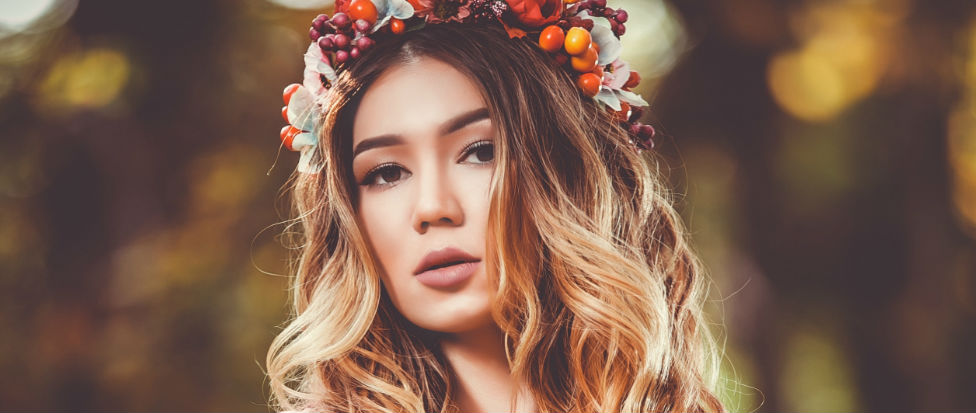 Granted, this won't be for everyone. If you love a full coverage foundation and a really smokey eye with loads of black eyeliner, then you go for that look. This look is more suited to anybody who likes the natural look. If you like to see your skin through your foundation this could be right up your street. Eye makeup is also kept to a minimum and lips are quite nude.
This makeup is all about achieving flawless looking skin and defining your eyes without using loads of eye makeup. You need your skin to look perfect in photos and just the right touches around the eyes to make sure they stand out in photographs. Lips are usually nude but you could absolutely add a warm berry tone if you wanted to make them stand out more.
Boho is generally quite a natural look. It's supposed to look effortless rather than glamorous as if you didn't spend hours getting ready even though you probably did. You will see in all these looks the brides wear minimal makeup but they still look pretty perfect.
Advertised
 

View this post on Instagram

 
 

View this post on Instagram

 
Advertised
What do you think of this natural spring brides look? Would you consider it for yourself?