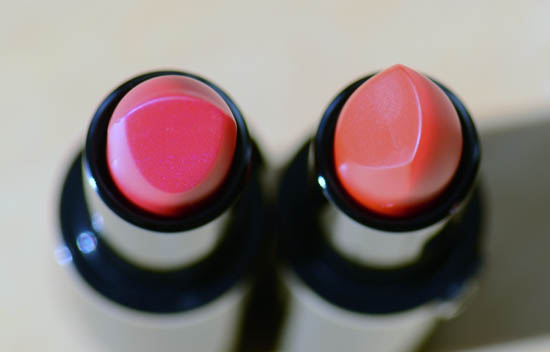 Armani - check. Sheer lipstick - check. Hot pink - check. Yes, when Kirstie first posted a teaser on the new Rouge d'Armani Sheer lipsticks, €26, a few weeks ago, I knew I'd be trying out at least one as soon as they landed on counter. And when I spied them in all their glossy glory a few days before the official launch date, it didn't take long for me to settle on pink 500 and coral 302.
Available in a range of corals, reds, pinks and plums, Rouge d'Armani Sheers provide vivid, glossy colour in a sheer, hydrating formula. Packaged in the same glossy-finish tube as the original Rouge d'Armani line, the Sheers provide the same luxe feeling before you even try them out, due to the satisfactory weight of the case and the magnetic click as the tube effortlessly snaps closed.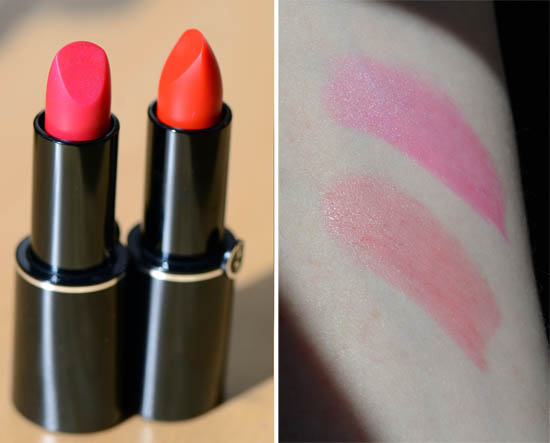 The colours here are bright and saturated, yet sheer, if that doesn't sound like an impossibility. Unlike some sheer lipsticks where you need to build up a few layers before getting an approximation of the colour in the tube, these lipsticks give bold colour with the first application. However, it's colour with a glossy translucency that makes it very wearable, particularly if, like me, you're not comfortable in a very highly-pigmented lipstick.
Advertised
Rouge d'Armani Sheers are also extremely comfortable to wear - they feel like a balm going on and even when they wear off, my lips still feel soft and comfortable. Of course, the downside to a formula like this is that it's not going to last forever and it does need to be reapplied after eating or drinking, but I find that a nice hint of colour remains even when the lipstick wears off.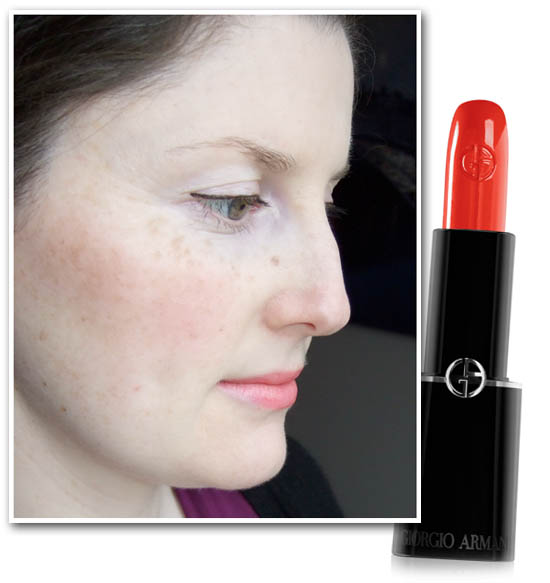 The two colours I got gave me an immediate feeling of spring being in the air. Pink 500 is a vivid fuchsia shade and Coral 302 is a juicy orangey red. Both are ideal for an otherwise low-key face and add a perfect pop of colour to my simple every day look which tends to be black liner, mascara and a sheer foundation with blush applied lightly.
In fact, I love them so much I'm pretty sure I'll be going back for more from the line in the future - I'm already thinking how perfect the reds and plums will be for autumn/winter ...