 Every bride is different and individual but you can embrace a fresh spring look no matter what your style. Here are three spring wedding hairstyles we love.
Bridal style is individual to each and every bride. You could be a '50s rock chick or a 1920s vintage starlet. You could be inspired by ultimate glamour or you could be embracing the boho, hippie chick style. Even if you wanted to look like you're getting married on a beach in Thailand, there is a spring hairstyle to suit your taste.
Spring bridal looks are usually very soft. They are generally more suited to the boho bride and to a very classic, girlie bridal look. However, we love to think outside the box and it's possible to do Spring with a twist.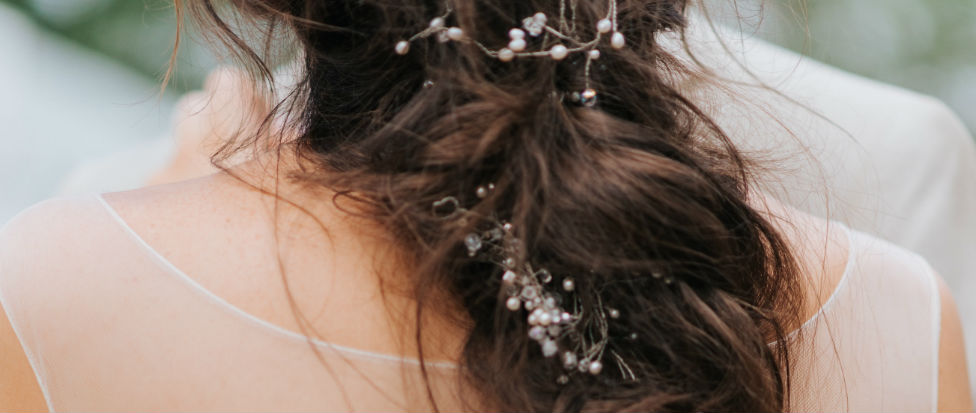 This first look is the typical spring bridal look we're talking about. Beautifully soft boho waves. It's an effortless look that will suit pretty much anybody if you love that girlie look.

This is another typical Spring hair wedding look. It might be a bit out there for some brides with such a prominent flower crown but it certainly makes a statement. The hair can be kept quite simple if you wear a flower crown. You can go for just a straight blow dry or boho waves to set off your Spring crown.

the simplicity of this hair is beautiful. It's a brave statement in itself to do so little with your hair. This is a basic blow dry with volume in the roots. If you have a very fussy dress simple hair can set it off perfectly.
Advertised

Here is some boho inspiration for Spring brides. Soft curls with a headpiece. It's almost ethereal.

Just because it's Spring doesn't mean you can't go for classic elegance. This sleek hairtyle will work really well if you have a high neckline on your dress.

This one is some upstyle inspiration for Spring. This particular upstyle is in keeping with the soft Spring style but will still look elegant and keep your hair off your face. It's a really loose upstyle so if won't look harsh against your face.
Advertised

Are you a Spring bride? What kind of style do you have in mind?