 Spring is nearly here, which means warm, longer days and new fashion trends for Spring/Summer. So here are all of the Spring/Summer 2020 fashion trends you need to know.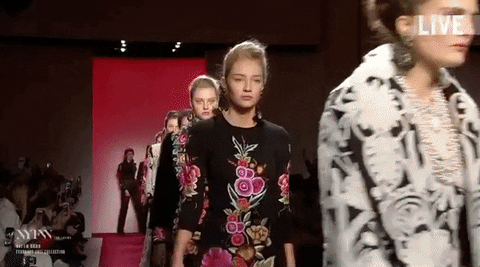 Waistcoats
Waistcoats were all over the runways for SS 2020 with brands like Burberry, Gucci, Louis Vuitton, Rag And Bone and Celine all include them in their runways looks.
The designer-preferred way to style a waistcoat is with a chic, tailored suit look. So if you're looking for a way to spice up your work outfits, why not try a waistcoat.
Neon
Bright and bold neon colours are back again this season, especially the bright green neon colour seen below in this Instagram video from Valentino's SS 2020 collection.
The best way to adopt this trend is to just embrace it and go all out with a neon dress, jacket, or matching top and skirt.
Neon colours are so bold there isn't really a way to subtly include them in an outfit as it will always stand out.
Trenchcoats
Advertised
Trenchcoats are a staple in any fashion enthusiast's wardrobe and this year designers took it upon themselves to reinvent this classic.
Brands like Ports 1961, Burberry, Loewe and JW Anderson all including altered trenchcoats in their collections.
This is one of the more wearable trends that will be super easy for anyone to add to their wardrobe.
Polka Dots
Balmain, Paco Rabanne, Carolina Herrera and Dries Van Noten were just a few of the brands that were fully embracing polka dots for SS 2020.
This is another of the more wearable Spring/Summer trends.
You can't go wrong with a little polka dot dress or top.
Bermuda Shorts
I honestly never thought I'd see the day when Bermuda shorts were on-trend, yet here we are.
Chloé, Givenchy, and Tom Ford all included them in runway shows this year.
Designers appear to be styling them in the same way as waistcoats, in a chic, tailored or loose-fitting suit look.
This trend isn't one for the faint-hearted, so I applaud anyone who adopts it into their wardrobe.
Advertised
Will you be trying out any of these Spring/Summer 2020 fashion trends?