 The lovely Catherine and Suzanne from Boutique Bake (did you see Catherine on the Saturday Night Show last week?!) have been sharing their delicious baking recipes with us in their Sweet Saturday series (you can check out more of their recipes here).
And today they are helping to keep the munchies at bay without a trip to the vending machine. This recipe is perfect to give an energy lift without derailing a healthy eating plan. 
Where there's a whisk, there's a way.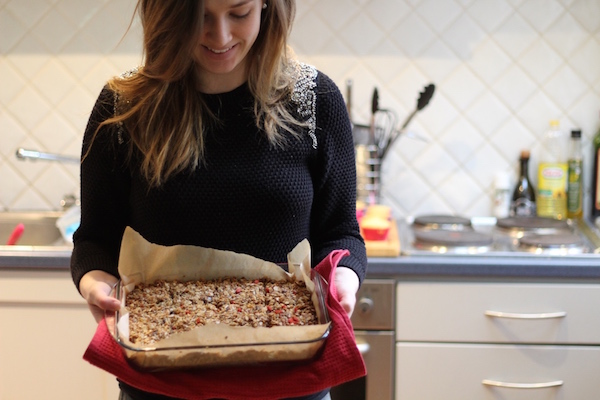 These oat and seed bars are such a handy snack for when the munchies arrive in the afternoon and you need an energy boost. They are packed full of oats and seeds, with chopped dates added in for some lovely chewiness.
We have included two recipe options below - the super light version, which is made with coconut oil, and the more indulgent version with the addition of butter and golden syrup. But they are both really tasty.
Goji berries are so delicious, but tend to burn very easily, so we have simply sprinkled these on top and pressed down, once the bars are baked, to add some colour and extra flavour.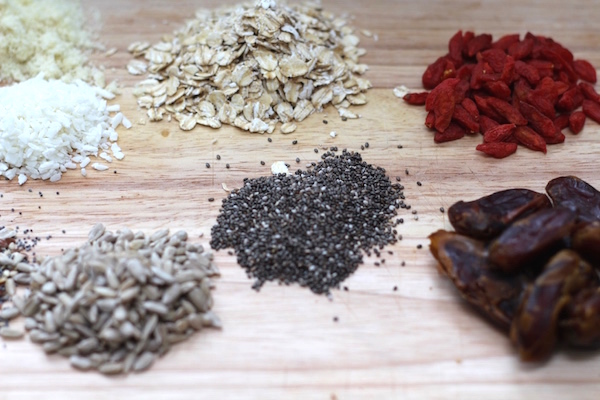 Ingredients:
150g oats
30g ground almonds
40g chopped pecans (or your nuts of choice)
40g mixed seeds (we used poppy seeds, sunflower seeds and chia seeds)
50g dates (de-pitted and chopped)
40g desiccated coconut
10g goji berries (optional topping)
160g coconut oil and 80g honey 
      (or)
160g butter and 80g golden syrup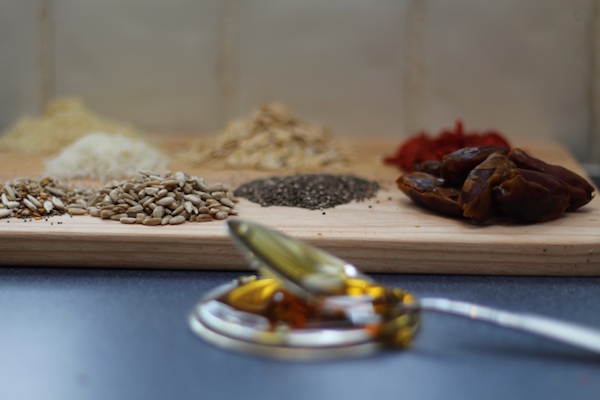 Advertised
Method:
Preheat your oven to 180 C / 160 Fan.
Place all the dry ingredients in a mixing bowl (apart from the goji berries) and combine well
Melt your coconut oil and honey / butter and golden syrup in the microwave .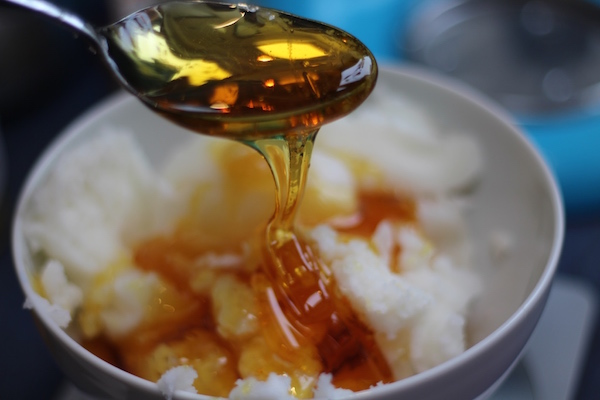 Mix the dry ingredients and the liquid together until well combined
Preheat your oven to 180 C / 160 Fan.
Spoon mixture into a square tin (10 x 7inch approx.), which has been lined with greaseproof paper
Press mixture down really well with the back of a spoon, until well compressed (this will help the oats and seeds to stick together)
Bake in the oven for 20-25 minutes, until the mixture starts to brown.
Remove from oven, and sprinkle with your goji berries (if desired), press down with a spoon so they stick to the warm surface.
Allow to cool slightly, and then slice into your desired number of squares.
Leave to cool completely in the tin and then remove and store in an airtight container.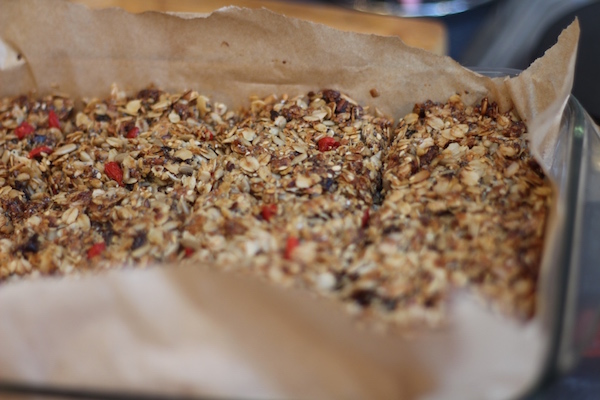 If making the coconut oil and honey variation, place in the fridge (once cooled) for approximately 5 hours, this will allow the mixture to stick together a bit better, as it does not bind quite as well as the butter version.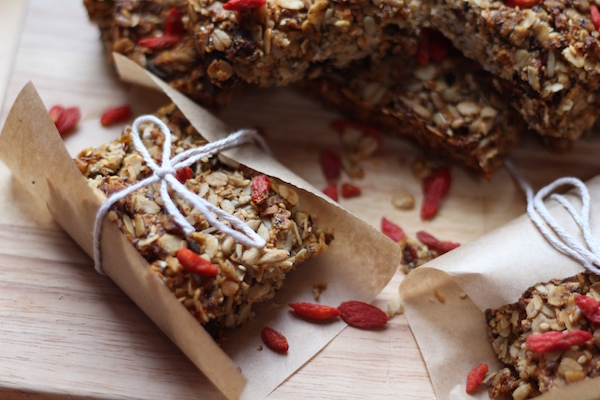 These 'Super Oat and See Bars' will keep for up to 5 days in an airtight container.
We hope you enjoy!
Note: if you would like to make these bars 'nut-free' simply substitute the 40g of nuts for an extra 40g of seeds.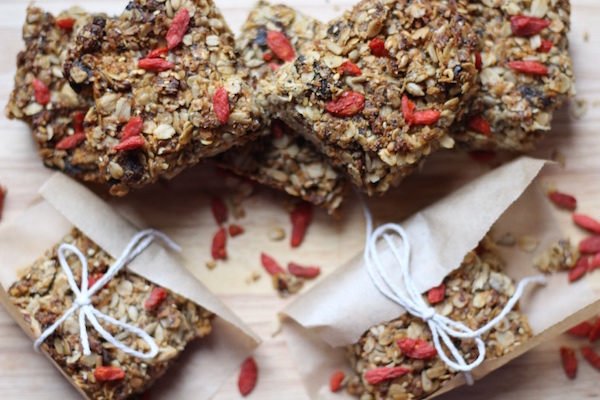 Don't forget to tweet us pictures of your delicious creations @boutique_bake or post them on Instagram using the hashtag #bakemyday – then we can find your beautiful pictures easily!
Advertised
If you guys have any baking questions, we'll be back on Monday to answer them so make sure to comment below.
If you'd like to read more from Boutique Bake, why not check out their website www.boutiquebake.ie? And if you are a social media fan, you can like them on Facebook, find them on the twitter machine (or Instagram) by searching @boutique_bake or even on Pinterest.