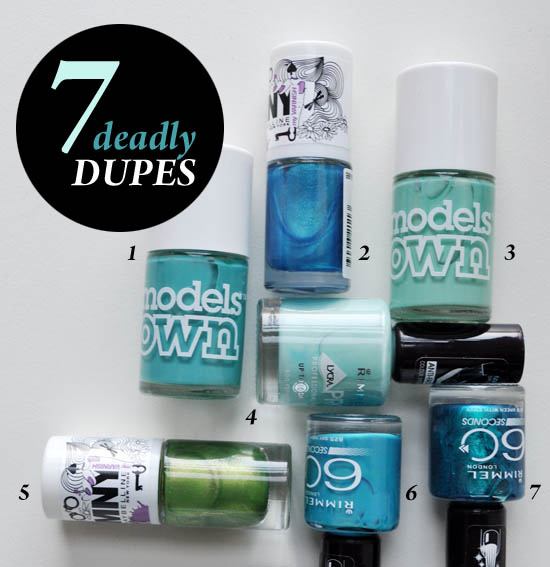 Judging by the two stand-out nail shades released from Estee Lauder (Teal Topaz) and Dior (Waterlily) for SS12, aquamarine shades are very definitely the nail colour du jour (du week and du everything else too, wha') for the new season.
Problem: high-end polish is a teeny bit pricey and we don't all want to splash on a €20+ bottle of nail paint.
Solution: budget dupes.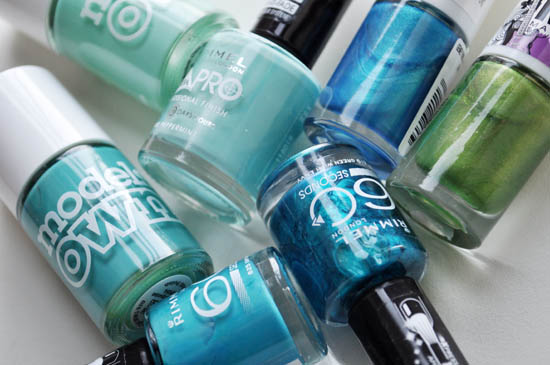 Advertised
A four minute root through my stash turned up the following colours, all of which are absolutely perfect for getting the look of the trend without emptying your purse. And hey - we absolutely love a bit of that, eh?
Models Own Top Turquoise, €7.50
MNY 657, €4.49
Models Own Jade Stone, €7.50
Rimmel Lycra Pro Peppermint, €5.55
MNY 753, €4.49
Rimmel 60 Seconds Sky High, €5.23
Rimmel 60 Seconds Green With Envy, €5.23
Like any of 'em? Own any of 'em? Got any more mint-slash-teal-slash-aqua suggestions to add in a comment?