 As we get older, our skin's ability to regenerate itself slows down which means skin can become dull and lose its complexion. Blotches, fine-lines and signs of ageing and sun-damage become more apparent as soon as we hit our twenties and prevention should be the number 1 skin priority on everyone's mind. 
Chemical peels have been used for over 100 years to create an even and controlled shedding of built up or damaged skin cells. A chemical peel involves applying a solution to the skin to remove dead skin cells which in turn stimulates the production of new skin cells. It unblocks pores, tightens the skin, reduces wrinkling, reduces superficial pigmentation and restores a more youthful appearance.
Chemical peels can be quite costly though and going to clinics and spas is not something everyone has the luxury of these days. Being a fan of chemical peels based on the amazing results I've gotten in the past, I started to look for at-home alternatives as I feel every woman should give their skin that extra rejuvenation boost at least once weekly along with their normal skincare routine.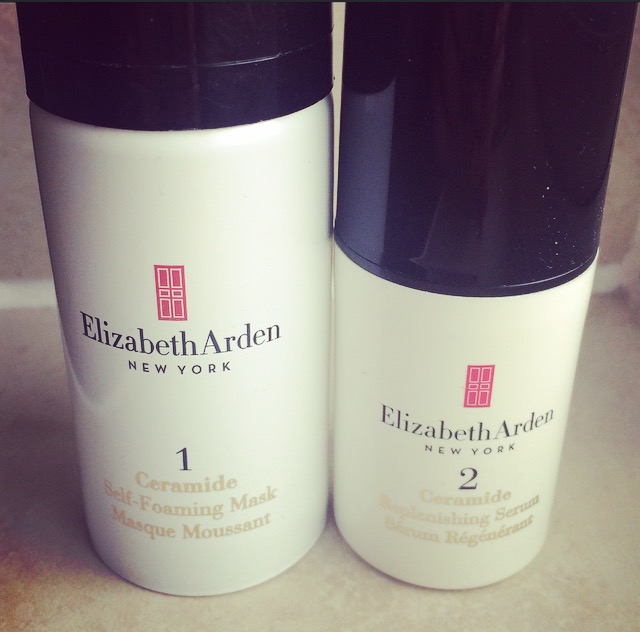 I came across this Elizabeth Arden Ceramide Boosting 5-Minute Facial and although it's a bit of a splurge at €84, it really is the best at-home chemical facial I've ever used. Suitable for all skin types, the 5-Minute Facial is a two-step system that includes a self-foaming mask and a replenishing serum which work together to create a brighter more even appearance. 
Key ingredients in the self-foaming mask include lactic acid and protease enzyme which work together to exfoliate and dissolve surface skin-clogging impurities. Botanical extracts including bilberry, sugar cane, sugar maple, orange and lemon all contain naturally occurring alpha hydroxy acids which also help exfoliate skin cells. Added glycerin replenishes the skin with moisture. 
Key ingredients in the replenishing serum include a targeted blend of ceramides 1, 3 and 6 which helps reinforce the skins protective barrier. Retinyl Linoleate, which is a Vitamin A derivative, effectively re-texturises the skin and smooths fine lines and wrinkles for a firmer, more even-toned appearance. It also contains red algae extract which reduces the look of uneven skin tone and increases skin brightness. Rice kefiran and aloe vera gel also work together to soothe and calm the skin. The formulas are recommended to be used 1-2 times per week as desired to help detoxify surface impurities and boost radiance.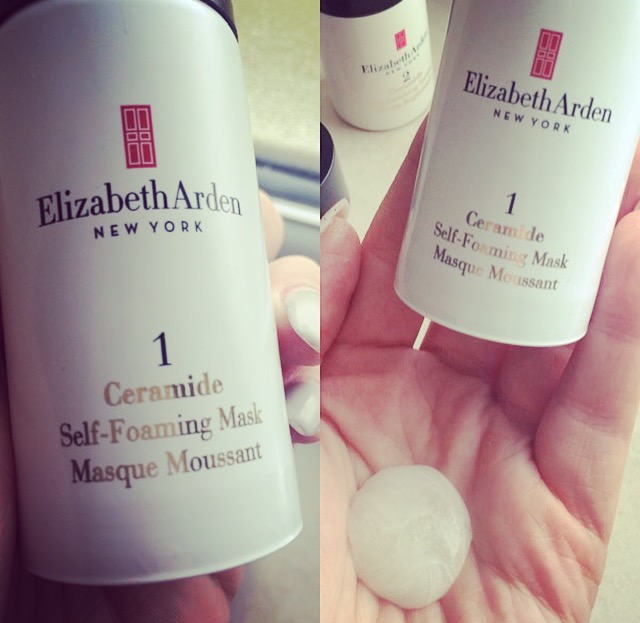 Step 1: Self-Foaming Mask
Advertised
Dispense a cotton ball sized amount into the hand and apply a thin, even layer to dry or damp, un-cleansed face.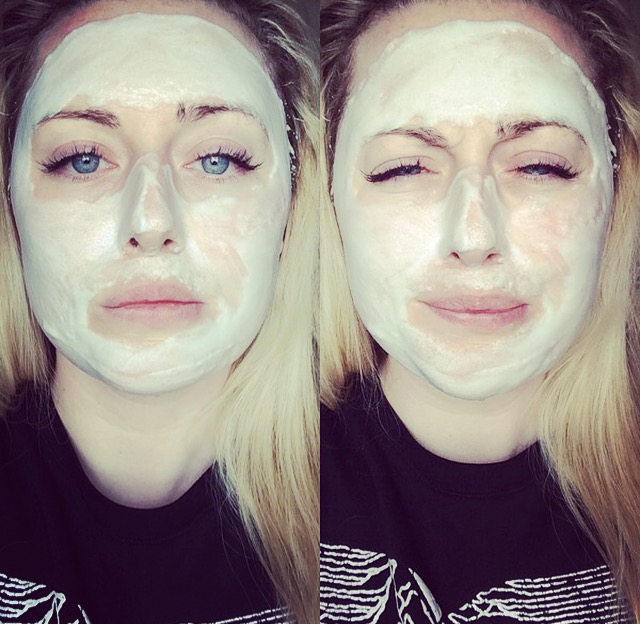 After seconds, the gel works itself into a luxurious foam as it draws out surface impurities. It sounds like your face is a bowl of Rice Krispies, you can hear the mask go snap, crackle and pop and it does sting as it gets to work on your skin.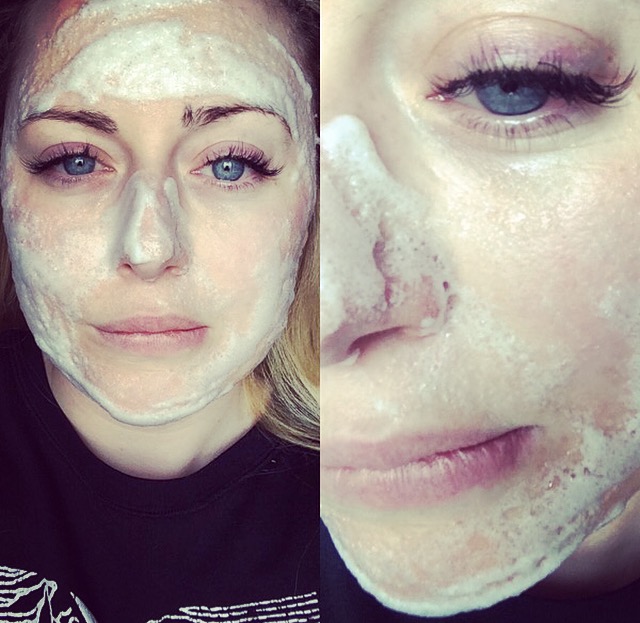 After about two minutes, it looks as though all the bubbles have popped or evaporated and this means it's ready to wash off. Rinse with lukewarm water and pat dry with a towel.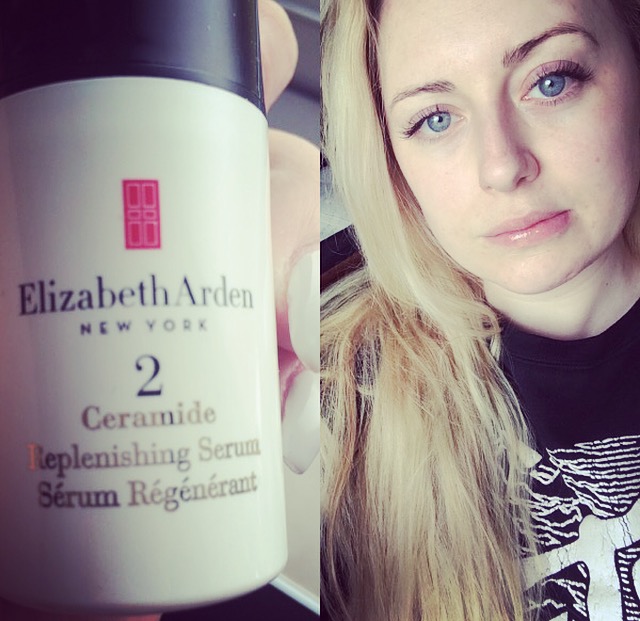 Step 2: Replenishing Serum
This silky serum contains Elizabeth Arden's Ceramide Triple Complex and helps reinforce the skin's protective barrier by soothing sensitive skin and enhancing the skin's moisture levels. Immediately following Step 1, apply the replenishing serum to your dry face and neck and massage evenly. Let the product fully absorb to replenish and deeply hydrate your skin before you follow with moisturiser. 
Advertised
As I said, this product isn't cheap at €84 but for the price of one in-salon chemical peel you can have loads at home instead. I've used it about 6 times now and it still feels as though there's plenty left. You can purchase the Elizabeth Arden Ceramide Boosting 5-Minute Facial from Debenhams online. 
Have you ever used an at-home chemical peel or do you rather leave it to the professionals? Might you re-consider now?