 There is a boutique on the Royal Hibernian Way, which connects Dawson Street to Grafton Street, that I pass every day on my way to work. (I have got the shortest route to work down.) The stock changes frequently, and I always mean to drop in, but it's closed when I pass it in the morning, I walk a different way home in the evening, and I don't follow my work path at the weekends. So, window shopping it is.
At the moment, the dress displayed in the most prominent spot in the window is, well, this one: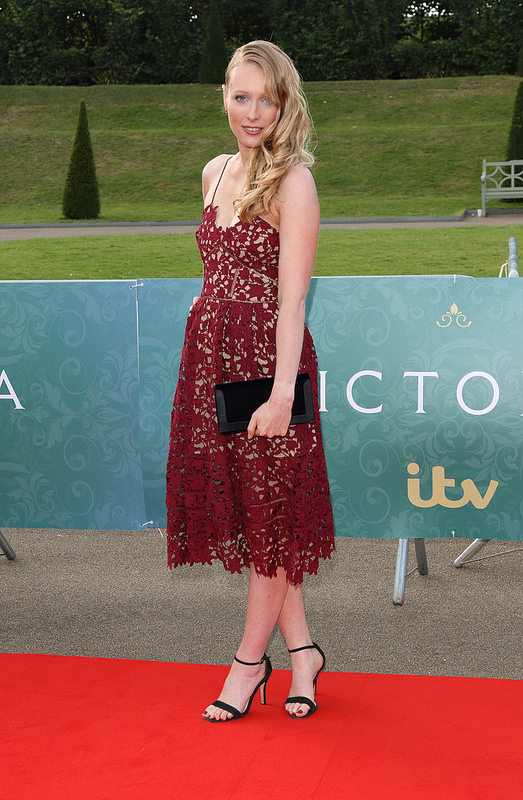 At least I think it is. It looks identical to the one worn here by actor Alice Orr-Ewing at the premiere screening of Victoria. On inspection, one has to assume that it is Self Portrait, ( I couldn't confirm if Alice's is or not), and even if it isn't, it's continuing the lace cut-out trend that has got so popular over the past two years. The Self Portrait Azaelea dress is a regular sell-out: it's demure but sexy, a great length and that shade of burgundy of perfection.
Now, the only thing is, is the style too popular now? Back in April, I thought so, but the dress in the shop window has been inviting me to change my mind, and it looks fantabulous on Alice. That's why she's got the top spot on the Best Dressed list this week. Do let us know in the comments if you think she deserves it...
In second place:
Coco Konig at The Carer premiere
Advertised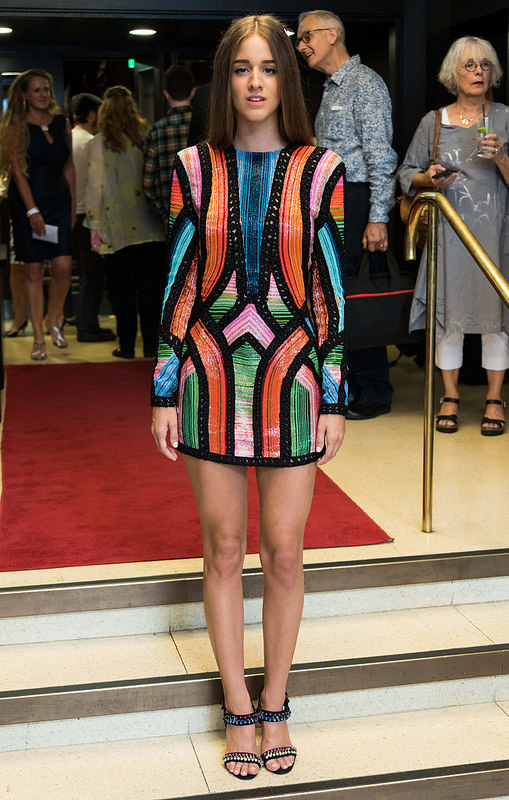 Another actor you might not have heard of makes the cut in this technicolour dream dress by Balmain.
Third place goes to:
Lea Michele at the FOX Summer TCA Press Tour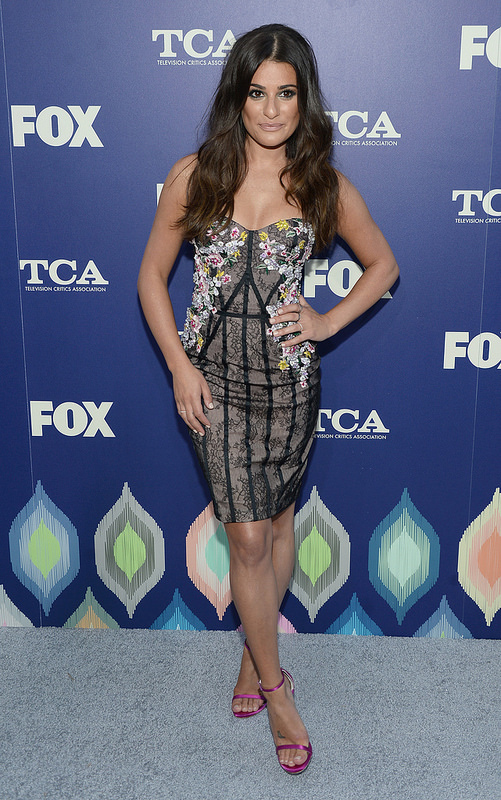 The body-con lace number gets a floral makeover by Marchesa.
Advertised
If you were to chose a top three out of this lot, who would take the number one spot? And do you think Self Portrait has had its day?