 Workwear doesn't have to be soul-sucking. You can be the best dressed in work by changing up a few key pieces
You know the rule about workwear: dress for the job you want, not the job you have. It's a good one if you're an intern in a fashion magazine who turns up dressed like Emmanuelle Alt every day, but if you're a 'typical office worker', chances are jeans are out of the question.
I hate how restrictive workwear can be. Work is restrictive in itself; most of us spend the majority of our YEAR toiling away, and most of that time is spent in restrictive clothes that don't represent us at all. It doesn't have to be that way. And I'm not talking about pinning a coke bottle cap to your jumper with a coin á la secondary school. Office wear has tunnel vision. It sees itself as black, and grey and navy and sensible and it can't see beyond the peripheral. But, like you probably say to your co-workers all the time, it's time to think outside the box.
January may be the Monday of Months, but it's also the time of new beginnings. Even if you're not giving up booze or dragging yourself to the gym five times a week, there may just be a niggling thought at the back of your mind asking how are you going to change things up in the new year. I believe that if you love what you're wearing, you feel better. So, if you work in an office, you can start the day the positive way, in a great work outfit.
It's definitely not the time of year to throw your entire work wardrobe again and start afresh, but you can pick up a piece or two that will update and elevate your workwear. Build it up, and soon you'll be at the stage when you wish you could wear your workwear at the weekend.
Zara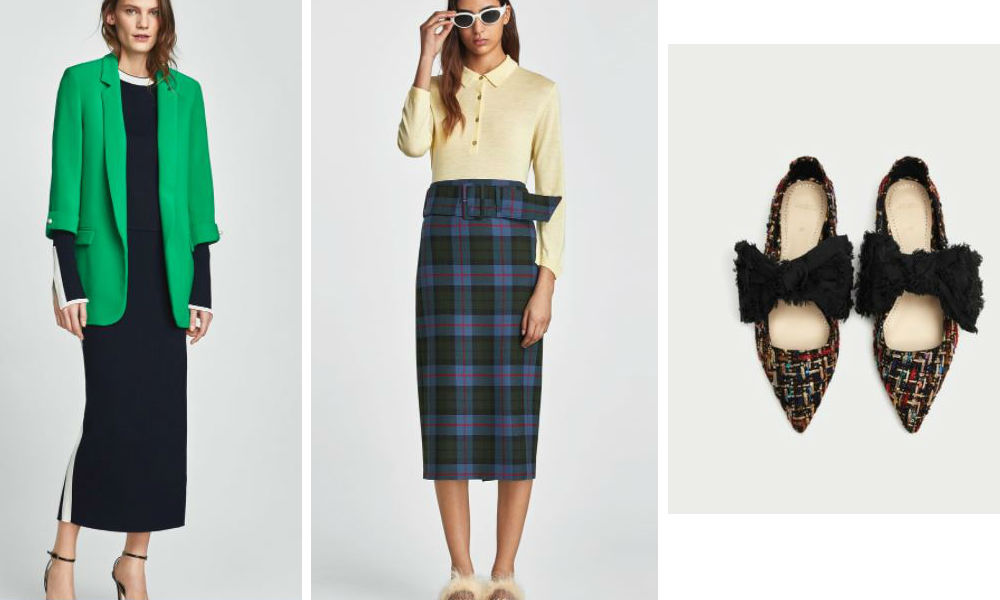 Long Blazer €49.95 / Checked Skirt €49.95 / Fabric Ballerinas with Maxi Bow €29.95
& Other Stories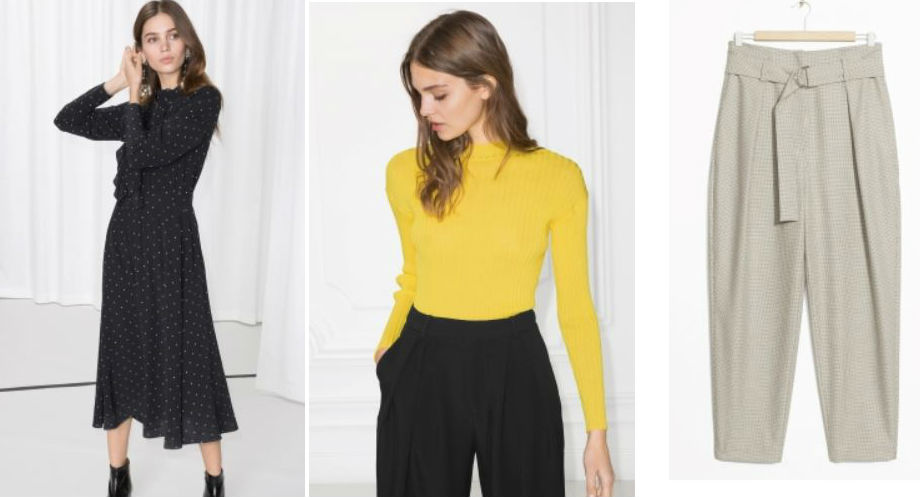 Star Frill Dress €79 / Fitted Mock Neck Top €59 / High Waist D-Ring Trousers €99
Dunnes Stores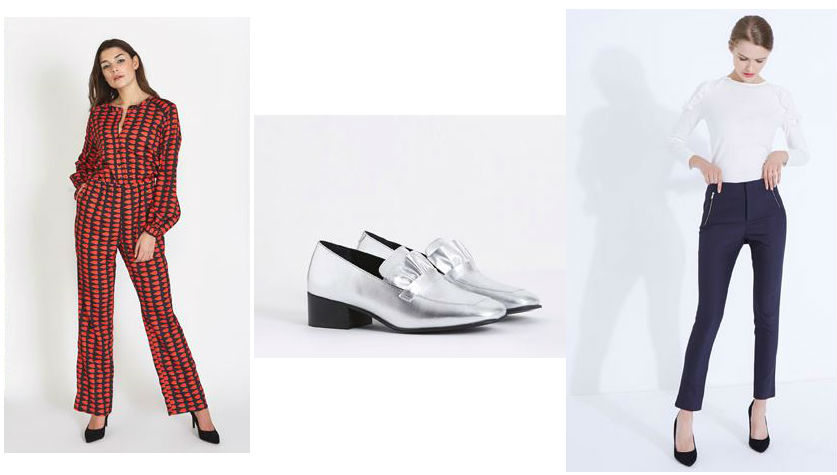 Lennon Courtney Printed Jumpsuit (Limited Edition) €119 / Carolyn Donnelly The Edit Silver Frill Loafers Was €99 Now €49 / Savida Zip Front Trousers €30
Advertised
H&M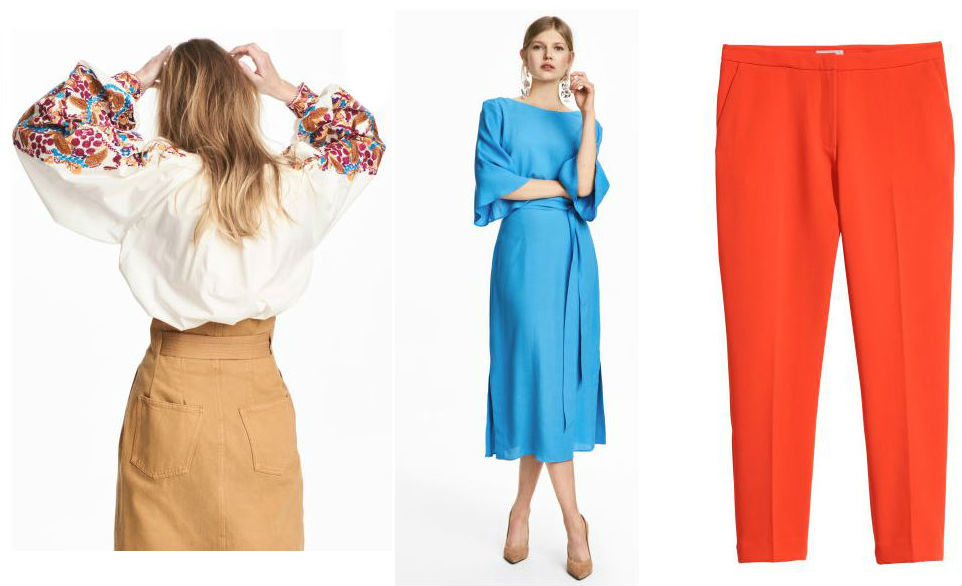 Blouse with embroidery €49.99 / Dress €49.99 / Tailored trousers €27.99
Mango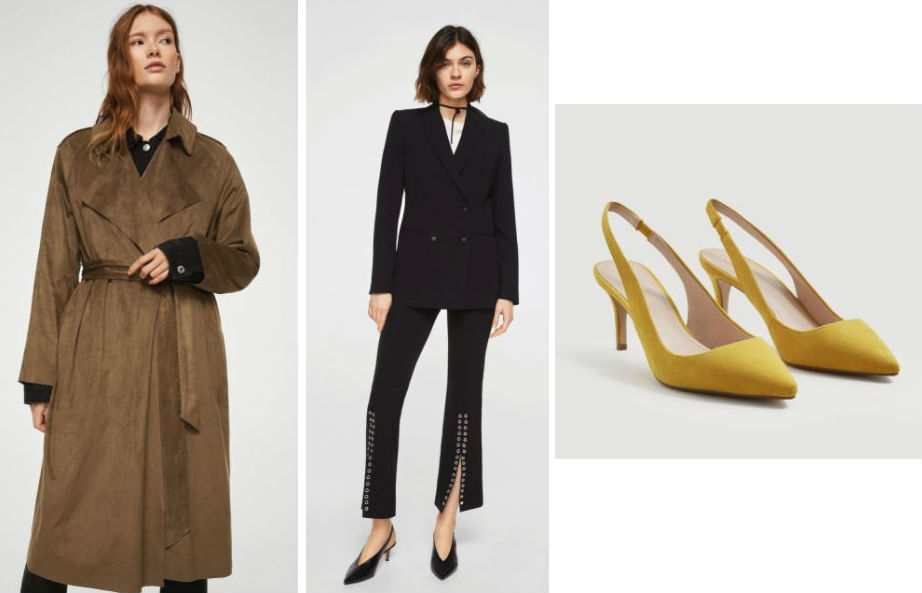 Soft finish trench €69.95 / Rings straight trousers €49.95 / Slingback shoes €35.95
Warehouse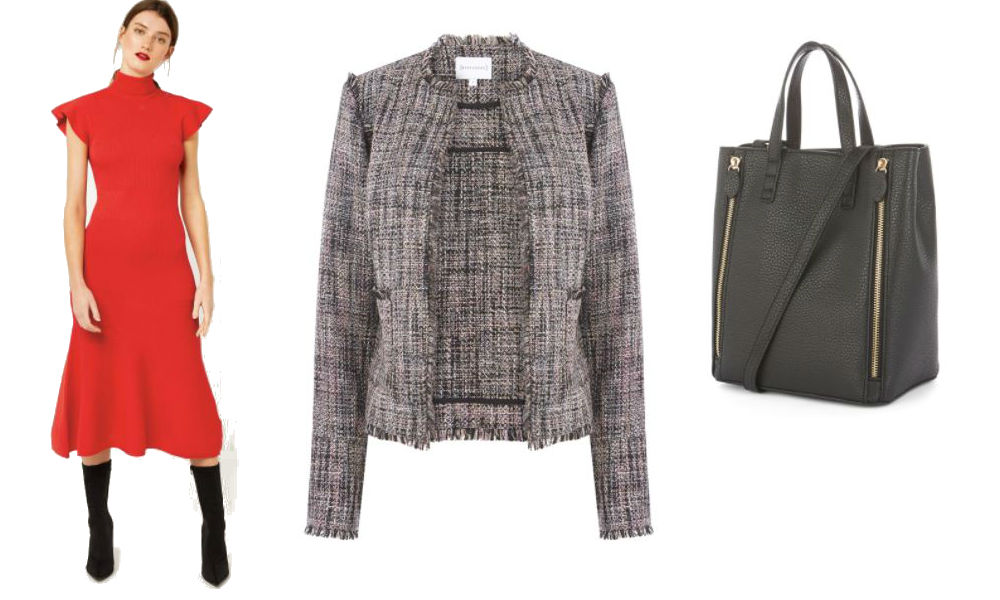 Flare Sleeve Rib Dress €103 / Molly Tweed Jacket €€73 / Metal Zip Detail Tote €40
Oasis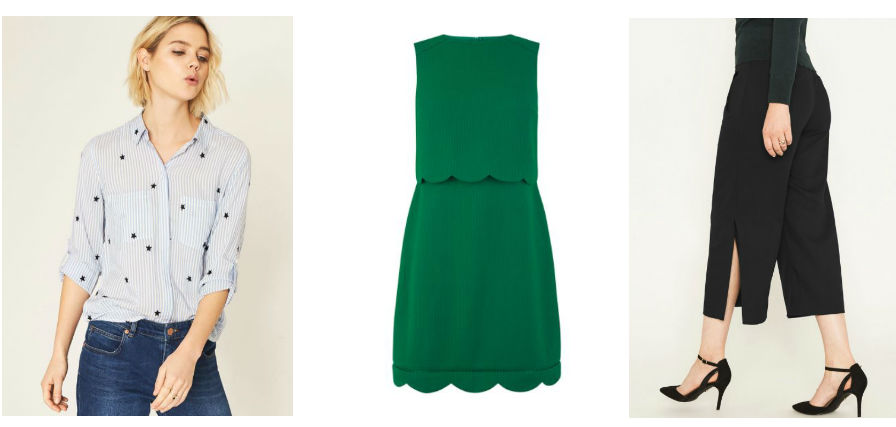 Ticking Stripe Star Shirt €50 / Scallop Layer Dress €72 / Side Split Crop Trousers €45
Advertised