 All you spectacle wearers out there - this is the best makeup to wear with glasses to make your peepers pop behind the glass.
As a fellow glasses-wearer, I know the struggle is real in trying to make your eyes stand out behind the glass. It can be done. It's all about the right eye makeup. Rather than just the usual smokey eye, the best makeup to wear with glasses is a look that will define your eyes and make them stand out. People often think there's no point in wearing eye makeup if you wear glasses but I think quite the opposite. I don't think you should let your eyes be hidden by glasses. Rather, make them pop and make a feature of your whole eye area and use your glasses to frame your beautiful eye makeup.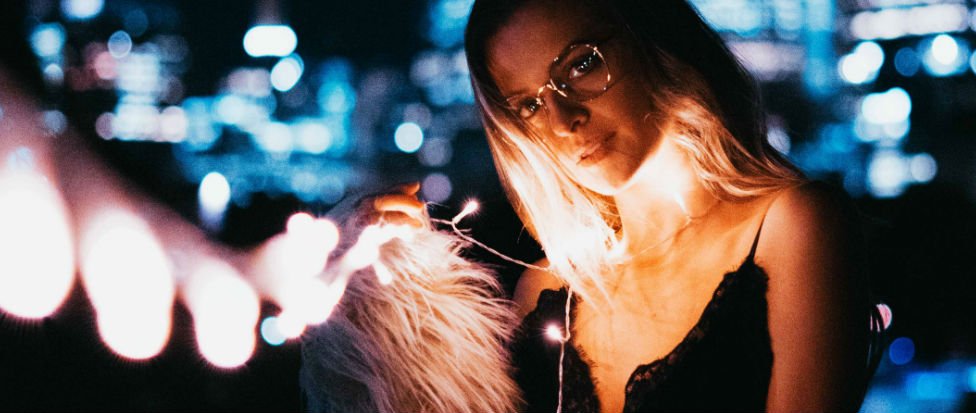 Gwen Stefani shows us how to really rock a pair of glasses with stunning eye makeup. You have to agree that her eyes are clearly standing out here as opposed to being hidden by her glasses. For this eye makeup, she uses a slick of black eyeliner on the upper lid and lots of mascara to add definition. There is a touch of blue liner under the lower lash line just halfway across. The hint of colour draws your eye to it - again making your eyes stand out. Her bold lip makes it an overall bold makeup look that certainly means her features aren't lost because she's wearing glasses.
Gwen Stefani
 

View this post on Instagram

 
For her second look with glasses, she wears colour to make her eyes pop again. Just change the colour of the pencil that you use to make your specific eye colour stand out. Gwen has used blue because blue is great for making brown eyes stand out. Purple would be a great option for green eyes or a warm brown for blue eyes. Another trick she has done here is to add white liner to her waterline on the bottom. This trick always opens up your eyes and makes them look bigger.
 

View this post on Instagram

 
Here we see how to wear a smokey eye with glasses on. This girl has a matte neutral smokey eye but the key to the look is voluminous lashes and defining the lash line. She has used lots of mascara. Then she has softly darkened the lash line with some kohl pencil or even just eyeshadow stamped along it. Strong brows will also help to make your features stand out instead of the glasses becoming the main feature on your face.
Advertised
Victoria Magrath
This is a really easy look to wear with your glasses, a strong lip and strong eyebrows. Again, it just makes sure your own features don't get lost behind the glasses.
Leanne Lim-Walker
Kylie teams her glasses with a soft smokey liner and defined lips. We reckon this is the easiest way to wear glasses and make sure they're not wearing you.
Kylie Minogue
Advertised
Do you wear makeup behind your glasses?