 There's a whole heap of new products coming down the line from The Body Shop, and these two in particular really piqued my interest.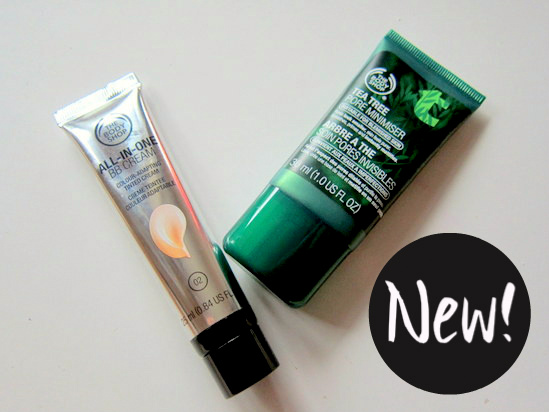 The All-In-One BB Cream, €19.95, is the latest in a very long line of BB creams to market (see what else we've covered here). Formula wise, this looks and feels like the L'Oreal number we took a look at a few weeks back. It's a thin white fluid with tiny flecks of pigment - these burst on application and, in theory, adjust to the wearer's skintone. In practice the shade I have, 02 (of 3), is a smidgeon too warm for my medium skintone – so if you're very pale or very dark, I'm not sure how well you'll get on with these.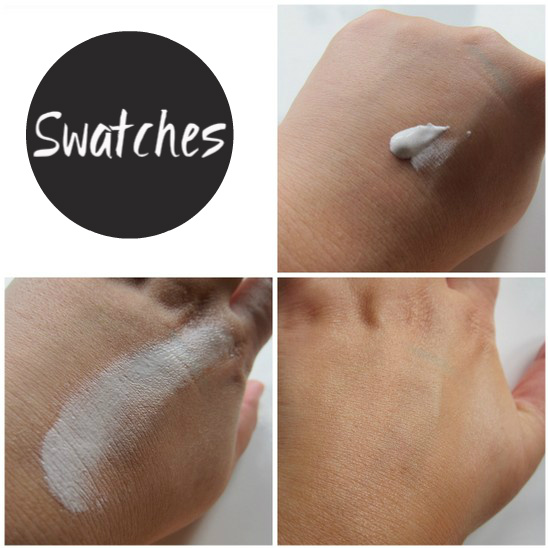 I tried this first without primer, over sunscreen (there's no inbuilt SPF, which is unusual for a BB product), and under Benefit's Cha Cha tint. This was not a good combination – my face felt slightly sticky throughout the day, and looked blotchy where I'd applied the liquid blush.
Next, I tried it with primer and a powder blusher, which worked much better. There was no stickiness or blotchiness and the product felt weightless and comfortable on my skin – like I wasn't wearing make up at all. Sadly, that's what it looked like, too: it did nothing for spots or redness, though it did slightly even out my skintone. Definitely one for fans of the natural look, so, or those lucky sods who don't actually need much cosmetic help.
Advertised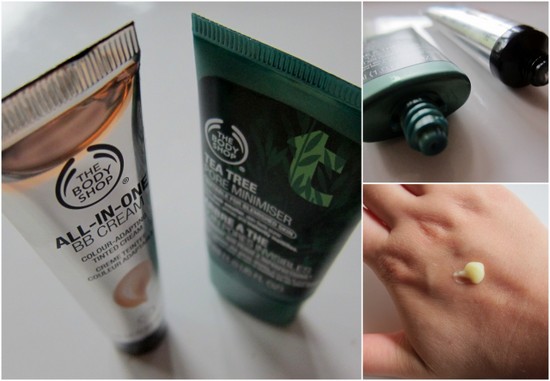 HOWEVER! All is not lost. While the BB cream didn't blow me away I am really rather taken with this new Tea Tree Pore Minimiser.  With most primers, no matter how non comedogenic they are or how much they're tailored to oily skintypes, I still fret that they'll clog up my pores. It's an innate fear I have, like rejection, loud noises or running out of wine. But not so with this baby - it feels fresh and invigorating and downright good for your skin. Which, of course, it is: with its natural antibacterial ways, tea tree oil is powerful stuff. As a make up base I'm liking this a lot – it minimises pores, mattifies skin and controls shine throughout the day. €12.95 strikes me as a decent price point, too.
They're both out late August, and there are some more treats from the brand headed our way in September – like the new Scents of the World range, featuring internationally inspired fragrances like Japanese Cherry Blossom, Amazonian Wild Lily, Indian Night Jasmine and more.
Will you be paying a wee visit to your nearest store?