 Make-up hacks come in all shapes and sizes, with some more useful than others. The internet is full of suggestions, from using a spoon to create a perfect eyeliner flick to contouring with bits of sticky tape (ouch!). It seems no kitchen or bathroom utensil is safe! Ah well, at best you learn a great new trick and if not, at least it's fun to see how creative people can get right?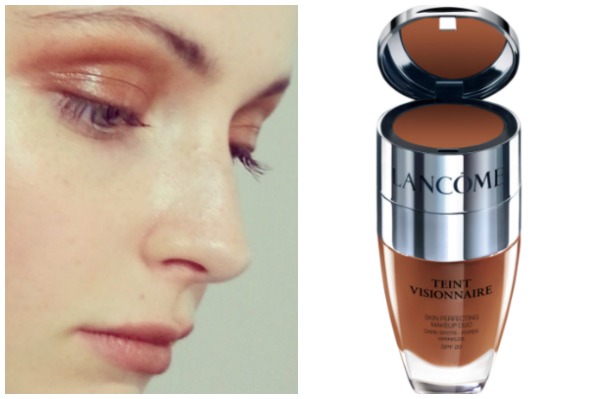 Today I have a little hack/tip that I hope errs more on the useful rather than gimmicky side of things – and that is, repurposing dark foundation/concealer as eye shadow. It's a technique I use for photo shoots and runway because it works really well if you're short on time and need to create a look quickly. Above you can see it in action in a behind the scenes shot from an editorial I was working on where I used a dab of Lancome Visionnaire (€46) in "Sienne"; which looks really dark, but can blend to a delicate wash of colour to create a natural, tonal look. Of course you could use any kind of shade you like, that's just an example.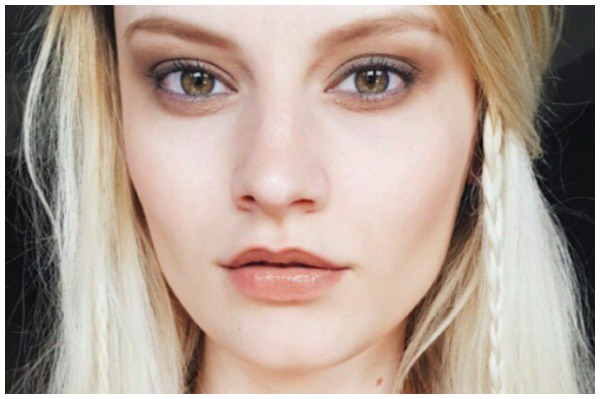 Advertised
If you're wondering how to do it, my method is; start by applying your base as normal and then, before powdering, choose a deeper shade of foundation/concealer for your lids. The closer it is in tone to your skin, the more natural it will look. Buff it over, the lids and underneath the lower lash line, same as you would with a regular eye shadow. If you like a slightly glossy finish, leave it alone (although ensure to use a good waterproof mascara!) but otherwise you can set it with powder and voila, you have a natural soft, eye shadow effect in no time at all!
Will you be giving this a go? Do you have any hacks we need to know about?