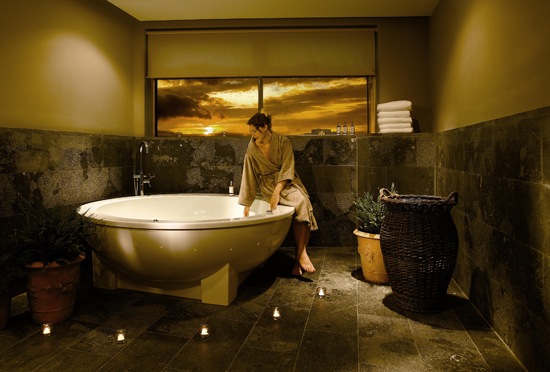 I was talking to the calm and very wise Mary Berkery last week. National distributor of the Dr Hauschka brand and owner of Dun Laoghaire's excellent Heaven and Earth day spa, she filled me in on their unique approach to handling the current 'situation' (this is my euphimistic attempt to not use the word that starts in 'r' and ends in 'session').
We're no longer able to escape events at home, says Mary. That's due to the global crisis, so we have to look to ourselves for help and sanctuary.  No mean feat, for sure, but it's something they're tackling head on at the spa with their Friends of Heaven and Earth offer.
Gather a minimum of five friends and book yourselves in for a two hour experience that includes:
Advertised
Organic Living Juice on arrival
20 minute talk on optimum wellness  and relaxation given by Mary Berkery
10 minute attunement relaxation practice
20 minute Infra Red treatment
25 minute back massage or mini facial
15% discount off Dr. Hauschka skin care products or next treatment appointment
And the cost? €35 per person. That, if you ask me, is bloody brilliant. Less than the price of three cocktails, and dare I say it, a lot more beneficial in the long-term. Oh, and I nearly forgot the best bit - For organising, you'll bag yourself a complimentary gift voucher for a treatment of your choice! Yay!
Phone 01 284 3333 to book, and the offer is valid until the end of May.