 We did a double take when we saw this picture of singer Andra Day at the 2015 BET Awards. Firstly, her matte lipstick shade is utterly fab and her head-tie, top and earring are all simple pieces that look really damn cool put together, but it was her necklace that put a grin on our face.
Do you recognise it? It's the one your teacher wore that dangled into your face as she leaned over you in school. It's the one your aunt owns three gold versions of in different lengths. It's the one I was given for my twelfth birthday but I've never worn because I thought it was way too older woman-y. I'm breaking it out this weekend for absolute sure.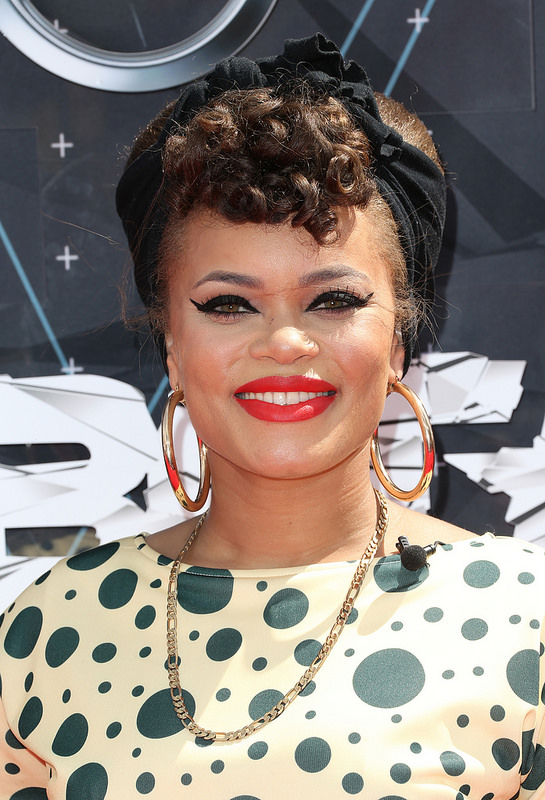 Another trend that we spied on the red carpet was a shirt dress sported by Zendaya but we're not sure we would have the gumption to pull off a version this short or this sparkly or with matching platforms. Somehow, she looks fantastic though. Ah, youth.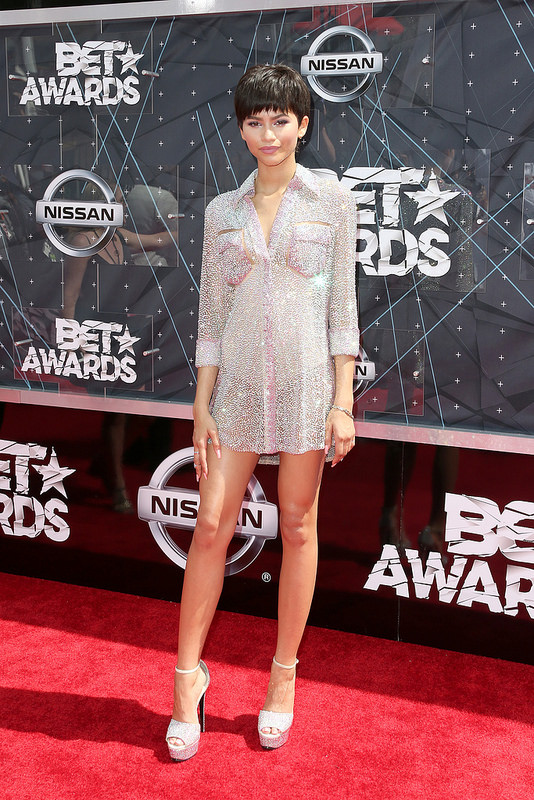 Advertised
There was another surprise on the carpet in the form of Sweet Valley High's Jessica Wakefield aka Brittany Daniel, now all grown up but looking the exact same.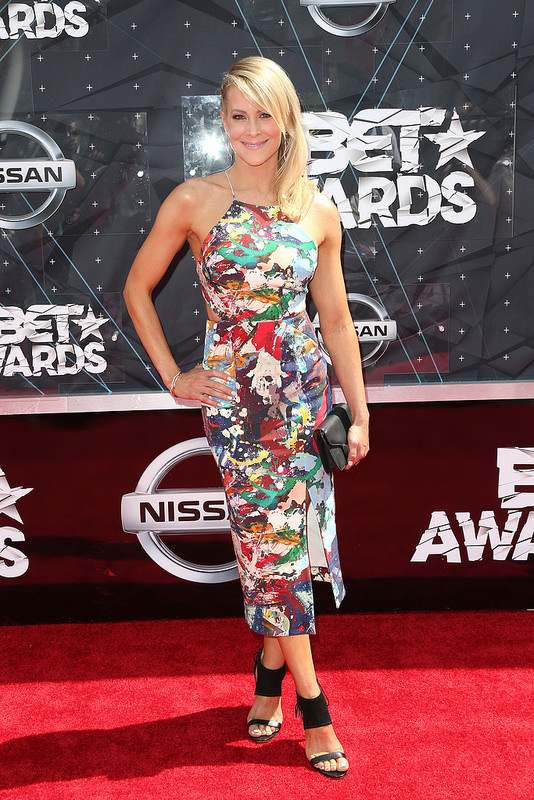 It was actually a really eclectic red carpet; there were a lot of interesting looks. There were some gorgeous ones and some frightening ones too. Which was your fave?