 There are those of us who hate the feel of loads of foundation on their faces and those of us who love a sturdy paste that stays put all day. I belong to the latter group and I'm not ashamed to admit it.
A few weeks ago, I was advised by a makeup artist to ditch the full coverage foundation and use a lighter base like a BB cream and to cover up the blemishes with concealer and set with a bit o' powder. I agreed because I know that mask face is not the most flattering look, even when all your lines and marks are camouflaged. But when I tried it I just didn't like the final look, it was just too natural for a someone used to hiding behind poly-filla for the face. Also, for someone with as many blemishes as me, it takes a lot of effort to apply 'no makeup' makeup. It's so much easier to whack on the slap and being safe in the knowledge that it will still be there hours later.
The no makeup look is fine for the weekend when you're out and about and have time to pat and blend and stipple if you want but for me, full coverage foundation is a must for the work week and nighttime.
My go-to is - surprise, surprise - Estée Lauder Double Wear (€37). We know and love it because it can be relied on it to wear extremely well. It is the epitome of full coverage and it's wonderful at covering all types of blemishes, you don't even need a concealer, except for the under eye area. I can genuinely say that it lasts all day and into the night. I do have to touch up around my nose after a few hours but that's because my face is extra sweaty around that area and makeup evaporates from there no matter what. The colour range is impressive and since there's no need for building up, a little goes a long way.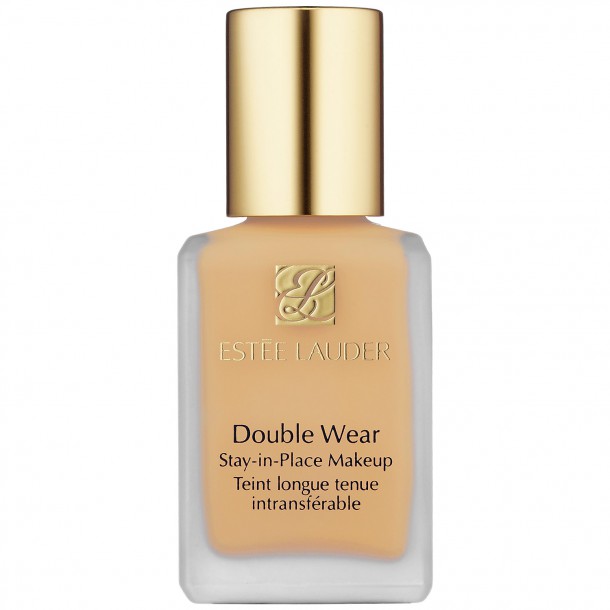 I have tried so, so many different foundations that I hoped would steal the Double Wear crown but all have failed. Until recently that is. Over the past month I've discovered not one but two foundations that are long lasting gems.
There are a few things I like about Fuschia Perfect Skin Foundation (€28). Fuschia is an Irish company for one and it's full of good stuff to target ageing while, er, covering up your craggy old face. I have a sample that is totally the wrong shade for me (except when I wear tan, then it's perfect!) but it comes in six shades that have been specifically formulated to suit Irish skin. It is a similar consistency to Double Wear and it lasts and lasts and lasts.
Advertised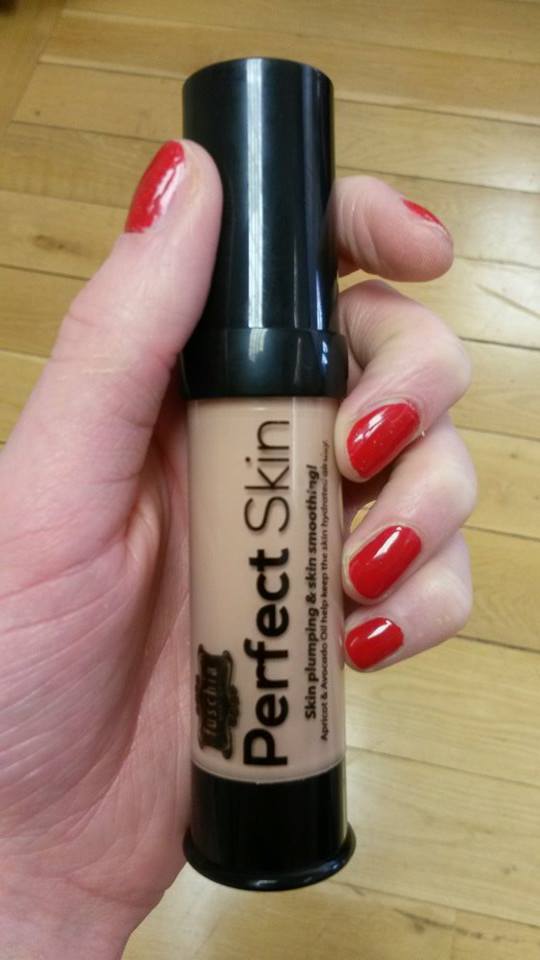 My most recent discovery is Laura Mercier Silk Creme Photo Edition Oil Free Foundation (€48) which was released in April. I tried it first on Friday and have been wearing it all weekend, just to make sure that it really does work. It does. It has been designed with oily skin in mind but is suitable for normal and sensitive skin too. It lasts for hours without any need for a touch up and I think it looks more natural than Double Wear.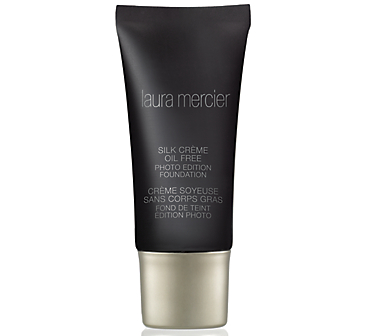 I never thought I could wear a Laura Mercier foundation because of my oily skin. All of my dry to normal skinned pals love Laura Mercier foundations but none were ever right for me. Now, this one is. Hurrah! It's also available in a moisturising version which is aimed at normal - dry skin.
From lightweight coverage to full on slap in one day? We've got all bases covered.
Have you tried any of these? Do you know of a budget brand that stays out all say long?
Advertised