 When you're looking for a two-minute makeup look that's going to get you through any occasion these Irish makeup influencers should be your inspiration for simple makeups.
Aimee Connolly is the queen of simple makeups. Her looks are generally suited to those girls who want to look natural but like they're wearing makeup at the same time. That 'good coverage but not plastered in makeup' look - it's the ideal makeup. We believe makeup should enhance our natural features and not mask them and Aimee adheres to that philosophy in lots of her looks. Jen Morris AKA Too Dolly Makeup is another artist who is great for a quick makeup look that still looks striking. Finally Roz Purcell is giving us inspiration here with her simple makeup looks. You might argue that she doesn't need makeup because she's pretty perfect but she knows how to wear makeup without over doing it.
Irish makeup influencers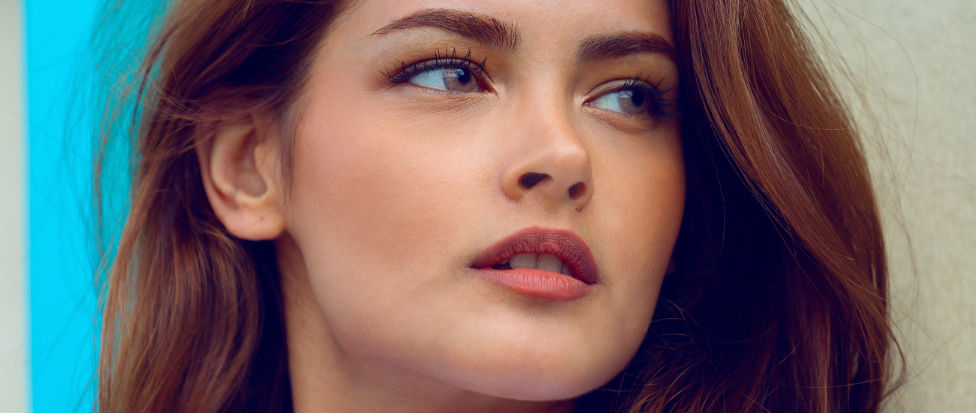 Up first is Too Dolly Makeup, this look is the perfect look for any night out, any occasion for that matter. It's a simple liner and red lipstick look with beautiful foundation that looks like natural skin. Her look is super glamorous and will look like you made an effort but you're not caked in makeup at the same time.
Here's another not-too-complicated look by Jen. She only used 13 products from a budget makeup range to create it. It's beautiful and should be easy-ish to achieve.
Advertised
Next up is makeup artist, Aimee Connolly. This look is sort of her signature pretty, girly, smokey makeup look. You will see her wear it and create it to perfection over and over again. Why? Because it's the perfect not-too-heavy makeup look to suit everybody.
Aimee is great inspiration for any of you looking for a beautiful makeup look without the liquid liner. First off, it's hard to do so not everybody wants to risk it. And secondly, not everyone likes it. So here's another flawless look by Aimee sans liner.
Roz Purcell is a health and fitness guru but she is also a great advocate of embracing the real 'you'. she reflects that philosophy in her makeup looks. I love this 10 minute makeup she shared recently.

Even her most glamorous makeup looks aren't OTT. She loves a winged out smokey eye. This really accentuates her cat shaped eyes but at the end of the day it's a just a simple, well blended, brown smokey eye. Can you go wrong?
Advertised

What's your favourite of these simple makeup looks?