 Bronzer could possibly be the most versatile makeup item out there. Here are three uses for bronzer you might not have thought of.
Bronzer is a makeup hero in pretty much everybody's makeup bag, am I right? I mean a makeup bag really isn't complete without bronzing powder. It's a makeup essential. Really, no makeup look is complete without bronzer because it's always used in some way or another. We can think of at least three uses for bronzer and it's used for so much more than just bronzing.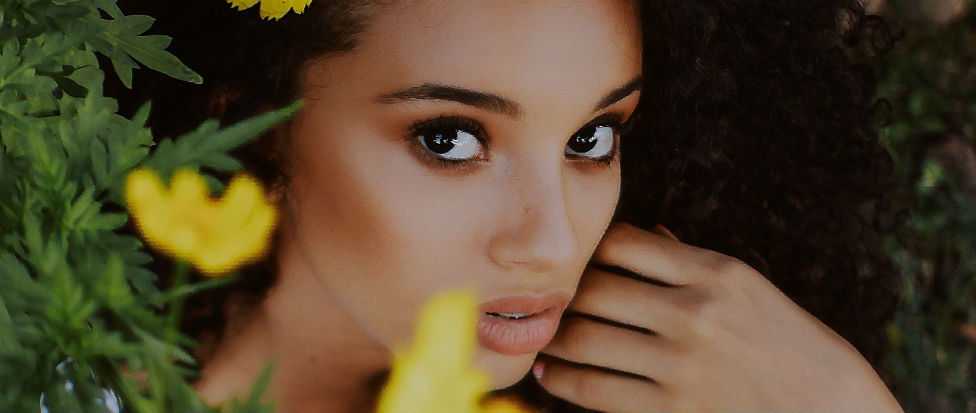 Bronzer to bronze
The primary use for bronzer is obvious. Bronzer is for bronzing your skintone. It has long been used to deepen complexions and add warmth to foundation. The primary function was always to bronze your skin and give it a sun-kissed appearance. That function will stay forever. What's more beautiful than a sun-kissed glow, even on the fairest of skintones? What's more is that bronzer allows for that tanned appearance without the sun damage.
Advertised
Bronzer for contouring
It's second most common use and most obvious one is as a contouring aid. We use bronzing powders all the time to sculpt out our cheekbones and shape our faces. It can be used to alter the shape of our face. Using bronzer you can soften a square jaw or slim down a wide nose. It can make a pronounced forehead appear slightly smaller. Bronzer can be used to hide jowls and slim down your neck. You can even go as far as to accentuate your abs or carve out your collarbones with your trusty bronzer. That's a pretty powerful makeup item.
Bronzer as a transition
Another use that might be a little less obvious is to use bronzer as an eyeshadow. A warm toned bronzer is the perfect colour to use as an eyeshadow transition shade. A transition shade is used in nearly every eyeshadow look there is. The transition shade acts as the blended edge of your eyeshadow. No matter what colour eyeshadows you are using you can always use a neutral tones transition colour-the colour of bronzer.