 If you need to update your makeup bag for Spring/Summer 18, Benefit Gold Rush blush is an ideal subtle pinky-gold for any of you fair princesses
Benefit Gold Rush blush is very attractive at first glance. The packaging is cute - like all Benefit blush and bronzers it comes in a funky little black, pink and gold cardboard box. It has a little mirror attached which is always a bonus for me. When you see it you will be dying to swish your brush into the cratered, gold, shimmering powder.
In short, this is a really pale, pinky-peach blush with a gold shimmer through it. The main thing to note is that this is suited to a paler skin tone. It will give you a beautiful golden highlight that picks up the light with a subtle hint of blush. If you are the type of person who has a bit of an aversion to blusher, or you have redness in your cheeks, this could be ideal for you. It will accentuate your cheekbones without looking obvious.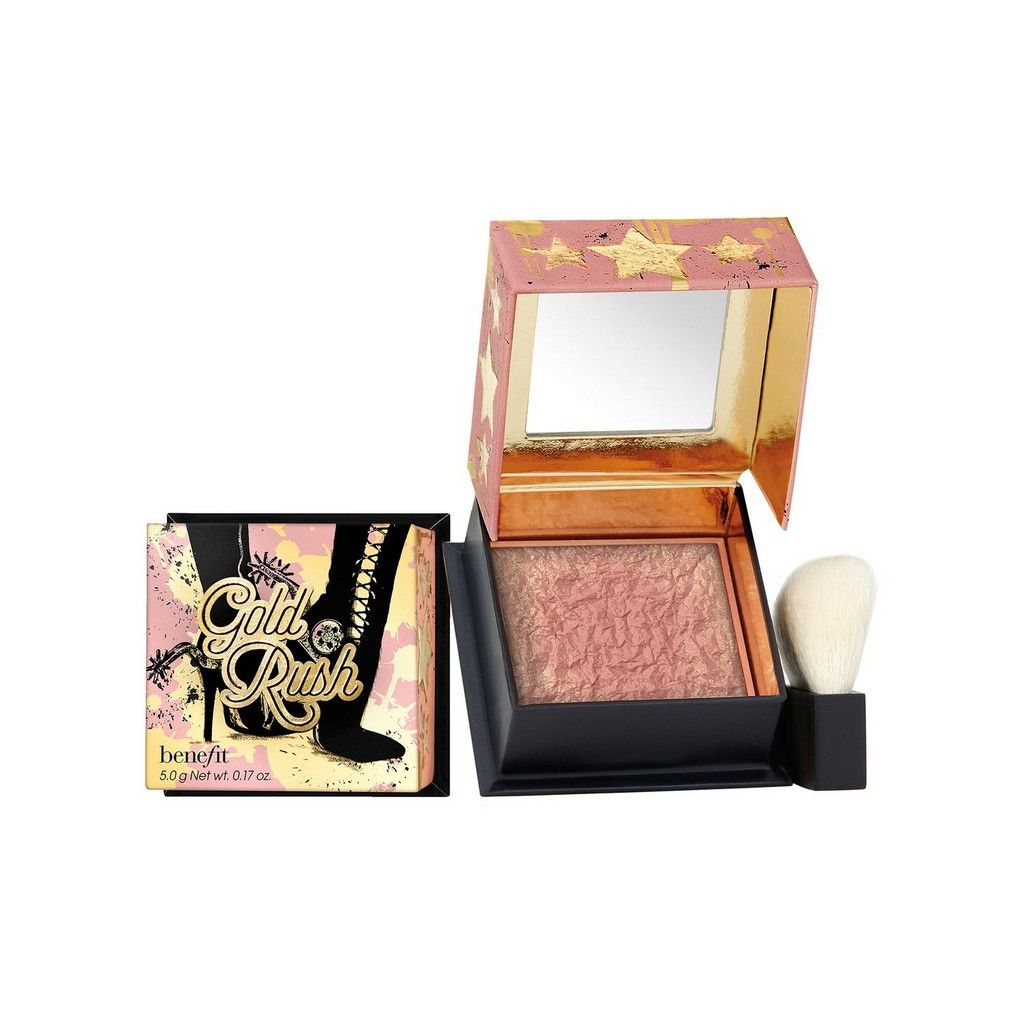 Advertised
The base powder in the blush is very fine and very light in colour while the gold shimmer is the heavier texture that shows up more than the blush itself. It is so subtle that you barely notice it going on. You can build the powder up to your desired depth of colour. A buildable powder has its benefits (excuse the pun). With an eyeshadow, we usually want instant colour pay-off but with blush, buildable colour is easier to apply. You won't end up looking like Aunt Sally with one swipe of your brush. Gold Rush allows you to apply it as a highlighter with just a subtle hint of pink or build it up to give you fuller looking cheeks.
Gold Rush is a lovely addition to your spring makeup bag. On a darker skin tone you will struggle to see any pink colour but it works as a gorgeous subtle golden highlight perfect for picking up the sunshine.
Are you a collector of Benefit's Box o' Powder collection? Would you like to add this light blusher to your collection?