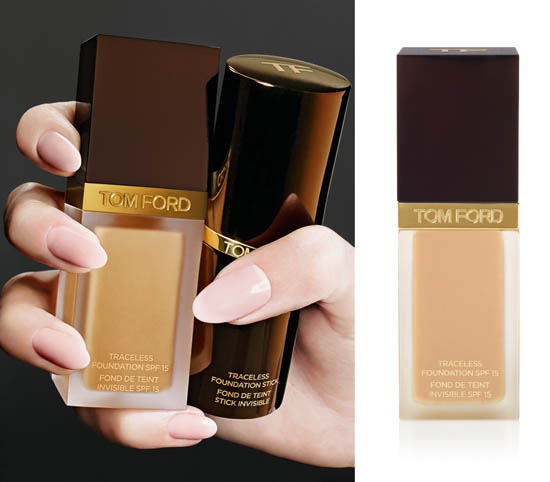 The big worry with Tom Ford's September-launching beauty line was really this: what if it was a big load of expensive old crap? Happily, it's not a big line of expensive old crap. Instead, it's a big line of covetable, expensive luxe, and I'm not sure what's worse, really - because now my credit card is very worried.
Oh, sure, I don't love everything: packaging on the palette-ed items is a little disappointing to my eyes, but anything in a glass bottle is divine, the brushes are beautiful, textures and finishes are great - at the end of the day that's mostly all that matters - and it's all just very glossy, retro-fab and incredibly glamorous.
As it should be.
One of the standout products from the six I've tried so far is the Traceless Foundation SPF15. At €70, I didn't think that this was really out-of-the-park pricey either. Ok, ok, before you all howl in outrage, let me qualify: 1) this is a luxury line, it is not Revlon or Max Factor, ergo you will not be paying €20 for a foundation here. It is higher-end again than Chanel, and so you will be laying out money to reflect that. 2) Prescriptives Custom Blend was €70. 3) La Prairie, Chantecaille and Sisley are just three I can pull out of thin air with no effort who all have more expensive foundation offerings. So, it's not that dear in the scheme of things.
Of course I realise for the average gal on the street, €70 for a base is expensive and it is not everyone who will be able or willing to pay for this. But if you are, then yes, it is very lovely indeed. In 10 shades, this is a fine fluid foundation with a pleasant fragrance and it seems to me (I also took part in an Image panel testing the products where I was quoted saying the same thing) that basically Tom Ford has used the might of the Lauder muscle to whip up the best foundation this beauty behemoth could create, given the expertise at his disposal.
Advertised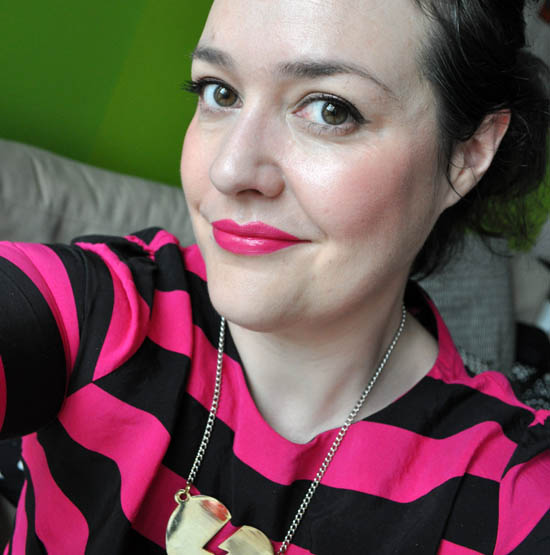 Normally I cast eyes down in supplication, but hey, I'm so bloody pleased with this I'm smilin', bitches!
It's like the most top notch of the Giorgio Armani bases which deliver a sheer, flawless result but one with some coverage; it does that magical 'your skin but better' thing. You don't look like you're wearing a lot of product, or really that you're wearing any at all, and that is absolutely what I want. It's light, it's glowy and it's slightly dewy. Unfortunately I can't tell you what shade I tried as mine came in a sample phial with no reference, but I am assuming it'll be either alabaster or bisque, the first two colours in the offering.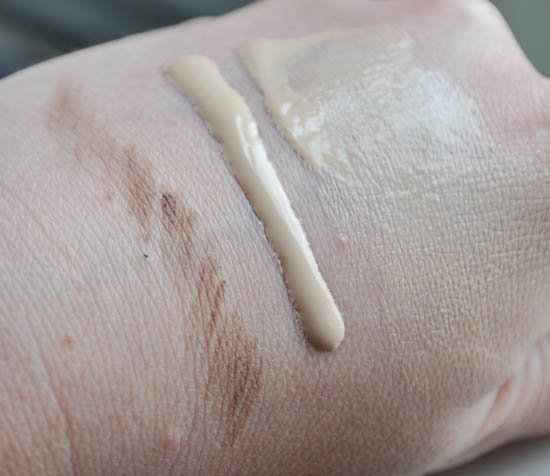 Who will it suit, skinwise? Given the price point and the brand focus, you're looking at this suiting someone who can afford it. So really, young, oily, problem-prone skins are going to be bang out of luck for this product. Tom's not dealing with issues with his bases - they're covering normal-to-dry with light coverage (this) and heavier coverage with the Traceless Foundation Stick.
Advertised
Simply put, I really like this. Price-wise, I'm a bit torn - €70 for a foundation isn't exactly spare change for me either and it'll be something I'll have to save for too. That said - have you the cash and light coverage, a glowy result and beautiful packaging are your thing - check this out.