 The matte lipstick revolution has swept the makeup world and is available in most brands at this stage.
They come in all shapes, colours and sizes and a variety of prices. Each with different attributes, they always look so great on people and don't transfer, meaning they last longer. The downside to a matte lipstick, on the other hand, can be that they dry out your lips or flake off throughout the day - not a good look.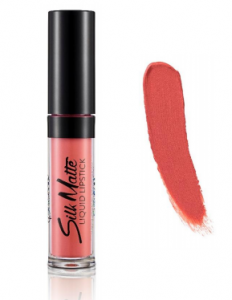 Flormar has released a new collection of eight shades which have been modified and enriched with hydrating ingredients such as baobab oil. The affordable brand is available in 400 shops nationwide so they are easy to pick up for anyone dying to try this new matte lip trend.
So how do we wear matte to make sure we are getting the best and not the worst out of them?
Advertised
Here are my top three tips.
Exfoliate the Lips
Especially in winter, your lips can get exceptionally dry. You can buy a variety of lip exfoliators in places like The Body Shop or you can easily make your own with olive or coconut oil, sea salt or granulated sugar and some essential oils. The other option is to use an old toothbrush or disposable mascara wand dipped in a good lip balm.
Hydrate
After you have exfoliated the lips and removed all the dead and chapped skin, make sure you use a really good quality lip cream that is hydrating to bring some moisture back into the lip area.
Little Layers
Advertised
When applying your matte lipstick it's better to apply light layers with a lip brush. Don't apply the way you usually would with a gloss and lash it on. Small light layers and build them up until you get your desired effect. That way the product won't chip or flake off and will last all day long.
What are your favourite matte lipsticks?