 Either someone in Topman has been watching a lot of re-runs of That '70s Show, or all the menfolk of the land are going to be wearing plaid and tartan soon enough.
The London Collections:Men kicked off in earnest this weekend, and the stars were out to see the Topman show which was clearly heavily influenced by fashion from the seventies. What's on the catwalk here will trickle down to the high street style of Autumn/Winter 2015, and there's no doubting that the decade that brought us Led Zeppelin and The Godfather will be the touchstone in terms of inspiration.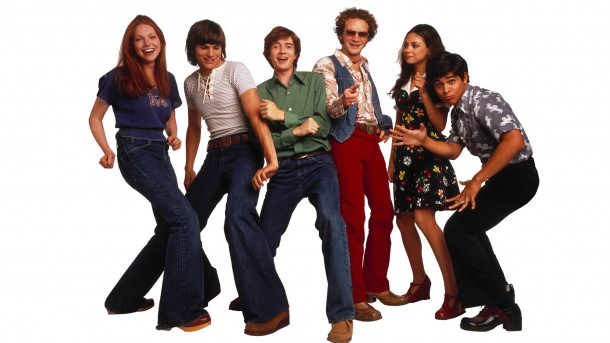 There were flared denims, wide lapels, tartan, and shearling coats so if your husbad/boyfriend/father/brother is a hoarder, good for them because they can now reach into their attic to dust off those pieces once again. Just make sure they dust 'em off though.
There were also roll necks and turtlenecks (thin rather than thick) worn under pretty much everything, in particular suits. Speaking of, the wide pine stripe and the bold pattern suits were out in force, and there's no questioning that in AW '15 the gentlemen will be taking their fashion tips from the style guru that is Bob Pinciotti.
Advertised
Check out the gallery below for the full collection.
And tell us, honestly now, would your fella wear ANY of this? And if you'd like to find more tips and tricks for the gentlemen in your life, we've wrapped them all up here in a nice little (manly) bow for you to send to him!