 the Balm Foiled Again eyeshadow palette has all our favourite colours in it. We tried out a golden, cranberry smokey eye look.
The best thing about this superhero-themed the Balm Foiled Again eyeshadow palette is that is has a perfect combination of shimmer or 'foil' eyeshadows and matte eyeshadows. The first eight shadows are beautiful gold, pink and cranberry shades and it even has three cool tones with a silver, grey and black. The last four eyeshadows are matte shades. They have all bases covered. You have the obligatory base colour - Arrested - two transition shades and a dark brown - Seized - which I used as liner for this look.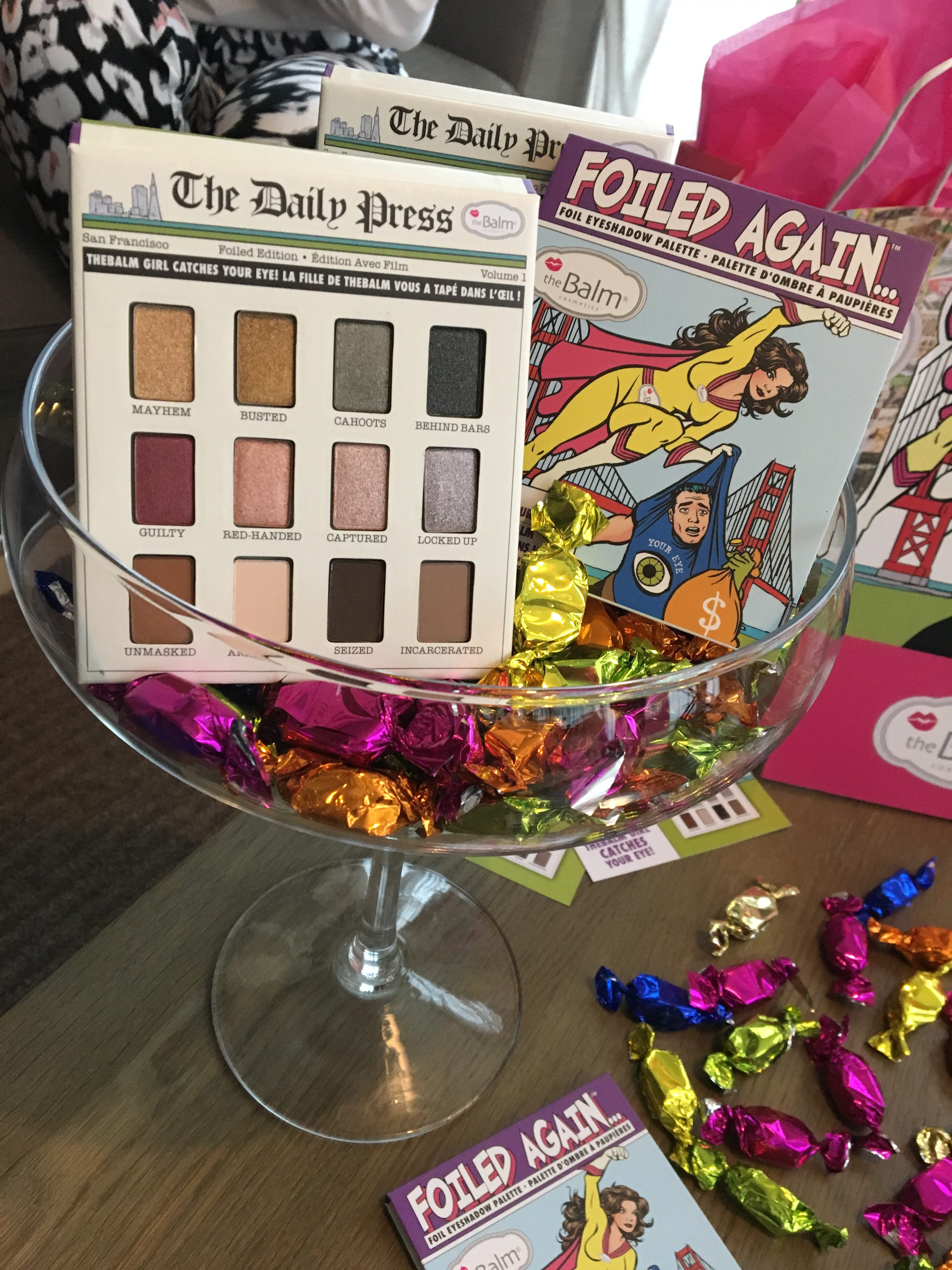 I used matte shades to define my crease and foil shadows on my eyelids. This is a good combination for making your eyes appear bigger even when you're wearing lots of dark eyeshadow. For a little unexpected twist, I also used the Balm Instain blush in the bright coral shade Swiss Dot €24.45. I buffed Swiss Dot out in the crease and wrapped it underneath my eye. Then I used the matte shadows in the warm brown brown shade 'Unmasked' and the darker brown 'Seized' under the lower lash line and to define the outer edges and the crease.
To define the lid colour and really make it pop, I applied some Time Balm Concealer in shade light. You need to powder this before applying the lid colour shadow over it. This lightens the lid before applying the foil shadows. I used shades Seized, Red Handed, and Mayhem so that the colour stands out.
Advertised
Advertised
This palette is so usable. There are endless colour combinations to try with the Balm Foiled Again. You can do anything from just a soft natural gold or brown smokey eye to full on feline black cat eye. We will be putting this on our Christmas present list this year for sure.