 The latest Pep-Start products from Clinique are just what skin needs coming into winter.
Winter skin isn't always happy skin but thankfully the new Pep-Start collection from Clinique is here to help. From a deep cleansing mask to hydrating lip treatments, they've got it covered. We've been checking out the three newest launches to see if they really do all that they promise.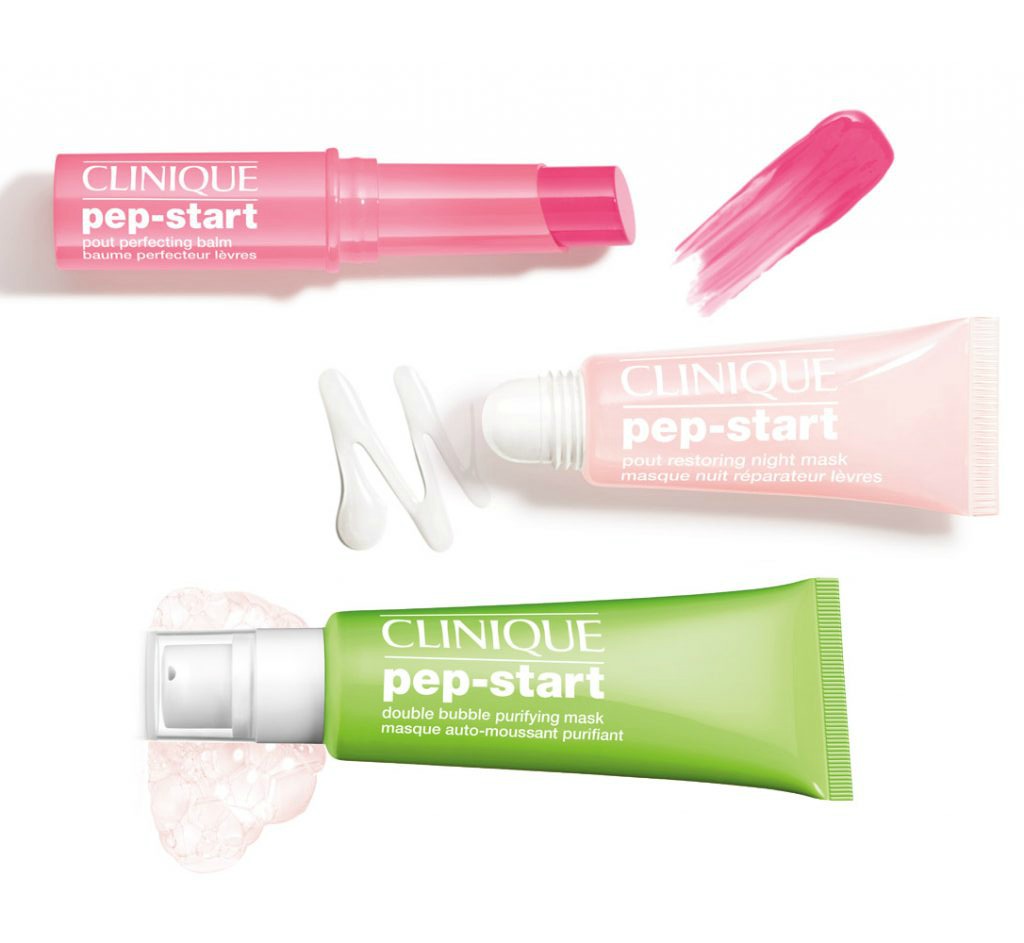 Pep-Start Pout Perfecting Balm €18
Available in 3 shades (as well as a clear formula) these hydrating balms give lips a little pop of colour that's perfect for day time wear. Not only that, but they also contain intense hydrating properties that help to boost moisture levels and repair dry, cracked lips. Pretty and functional - we can get on board with that!
Advertised
Pep-Start Pout Restoring Night Mask €18
This lip mask is ideal for anyone who suffers with really dry, troublesome cracked lips. Simply pop it on just before bed and watch it work its magic come morning. When we trialled it, it not only plumped up our pout, but also helped to fill in tiny fine lines (making it a great pre-statement lip colour treatment too).
Pep-Start Double Bubble Purifying Mask €30
Bubble masks are set to be one of the biggest skin care trends this year. This light gel mask starts to bubble almost immediately and when washed off, leaves skin feeling like its had a proper deep clean. Perfect for pre-party nights out or just relaxing on the sofa watching Netflix.