 Rose gold is everywhere at the moment, and it suits pretty much everyone. Translated into makeup, rosey gold tones bring out all eye colours, and make for a beautiful look.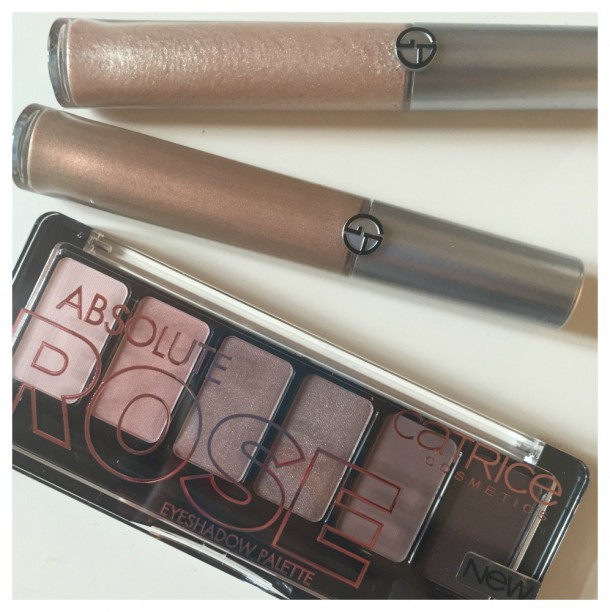 Step One
I've done my base by buffing Armani Luminous Silk foundation onto my skin with a Real Techniques buffing brush, and applied some powder to my brows using my usual method.  
I'll leave concealing until after the eyes in order to clean up any dropdown from the eyeshadow which may fall onto my cheeks.
As an eye base, I'm using Armani Eye Tint in gold ashes. It will provide an initial slick of golden gloss and give the powder shadows a base to stick to. Apply this all over the lid with a finger.
Next I'm grabbing another Armani Eye Tint - this time in Rose ashes - to the outer corners of the lid. Don't worry if you don't have access to these products - whatever you have will work!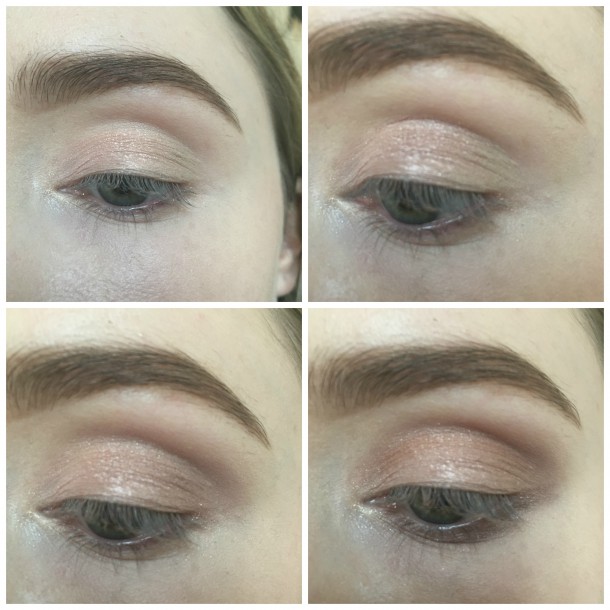 Step Two
Next, whip out a Catrice Absolute Rose Eyeshadow Palette and a flat shadow brush.
I'm using the lightest pink rose shade in the inner corner of the eye, then buffing the taupe shade (second from last) into the crease of the eye and along the lower lashline, as in the below right photo.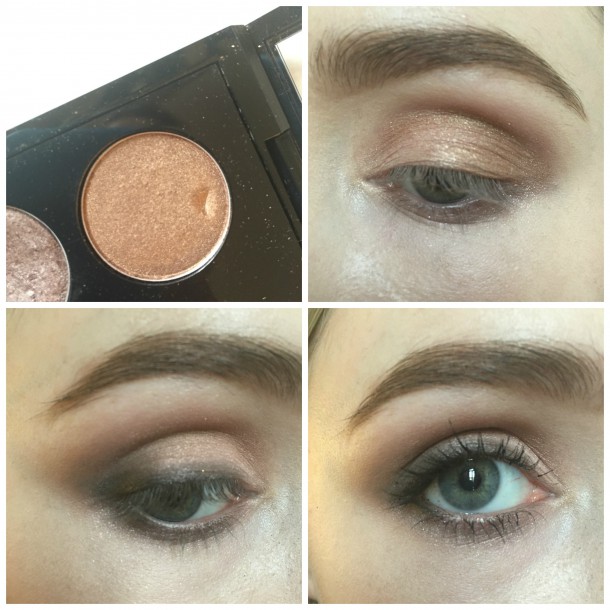 Step Three
Advertised
To amp up the warmth, I'm grabbing woodwinked from Mac, an iridescent hot gold, and patting it from the outer corner of the eyelid into the centre of the lid.
Now, grab any black kohl liner you have to hand and run it along the upper lashline. Don't worry about tidiness, we are going to blend it.
Taking the deep purple shadow from the Absolute Rose Palette, and blend it over the liner to create a buffed out smokey effect along the lashline. Run the purple shadow along the crease and lower lashline too.
Now add two coats of mascara to the upper and lower lashes.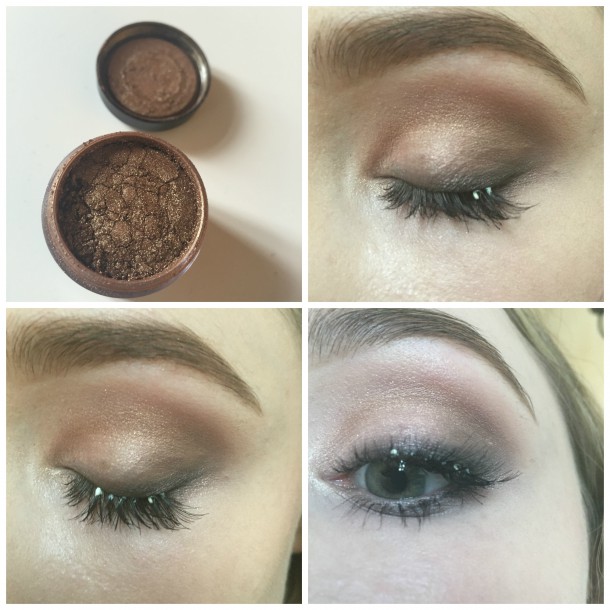 Step Four
For even more warmth and light reflection, I'm dabbing a touch of Mac Pigment in Antique Gold just to the centre of the lid. 
Next, on to lashes! I want a wispy, floaty looking lash, so I'm going with Ardell individuals in medium (two on the outer lashes) and short (four, working in from the outer corner) to each eye.
Tak your time with the lashes, waiting for thirty seconds after dipping each one in your lash glue so that it can go tacky and increase the chances of adhering easily on your first attempt!
As with all makeup, you reassess as you go. So now that I've seen the finished eye, I'm going back in with my black kohl liner, and lining along the upper and lower lashlines to increase the impact.
The result is an eye that looks gold and smoky when open, and gives iridescent flashes of rosiness and warmth when you blink!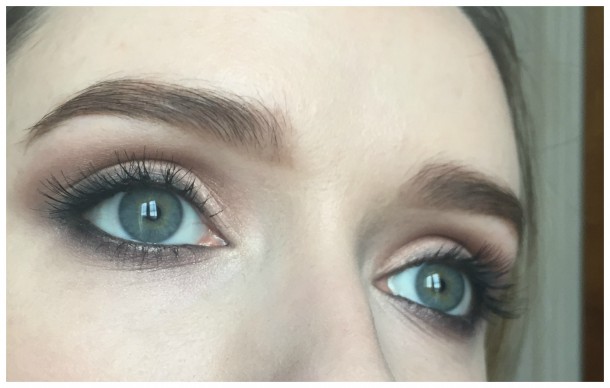 Done! 
See loads more gorgeous tutorials here!
Are you into Rose Gold, or have you had enough of it , and would you wear a look like this? To the comments!
Advertised