 With Body & Soul on this weekend and the memories of the fully done-up twenty-something-year-olds at Forbidden Fruit still fresh in our mind (release your youthful glow!), we thought today would be the perfect day to re-visit Sarah Jane's tutorial on getting a gorgeous 'natural' look. 
Glowing skin and lightly defined features are usually the key elements when it comes to boho style make-up and that's certainly true with this particular look. The good news is, it's the type of thing you can wear day or night and is easily jazzed up with a bit of gloss, liquid liner, a pair of lashes or berry lipstick if you wish too - a bit like a classic t-shirt and jeans combo, just for your face.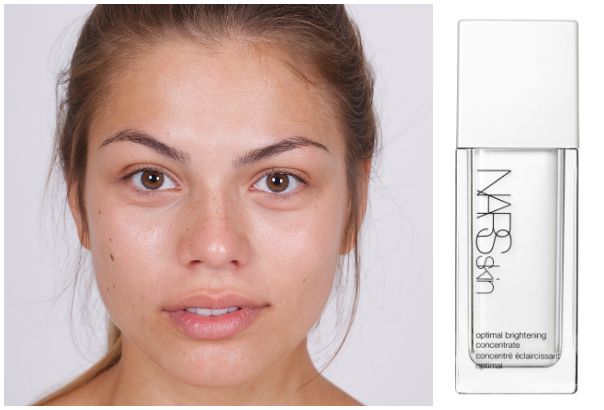 To start, I prepped my model's skin with the NARS Optimal Brightening Concentrate (I was singing it's praises last week), which is technically a serum but I find it also works well as a primer to give skin a natural radiance. If you're looking for a dupe of NARS, though, Sanctuary Illuminating Moisture Lotion (€18.99 for 75ml but also available in a miniature for around €3.50) is worth a try.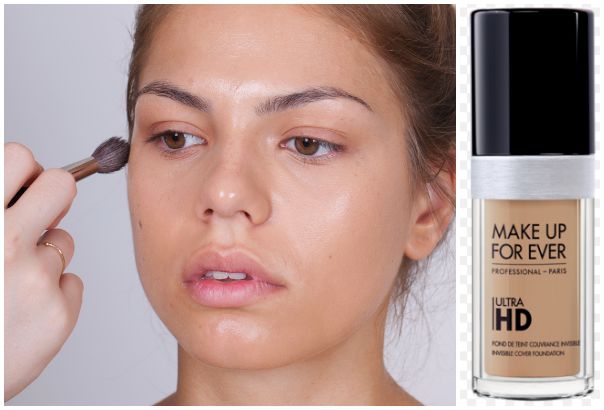 Next step; foundation. Dory has a beautiful olive skin tone (which makes my hand look even whiter than normal!) so I went for Make Up Forever Ultra HD in "Olive Beige" (€43). I love the way this foundation blends and looks on camera, it's just got that "real skin" feel to it. For anyone who isn't in the market for a luxury foundation but needs a more yellow toned base, both Rimmel Match Perfection and Sleek should see you looked after with prices around the €10-€12 mark.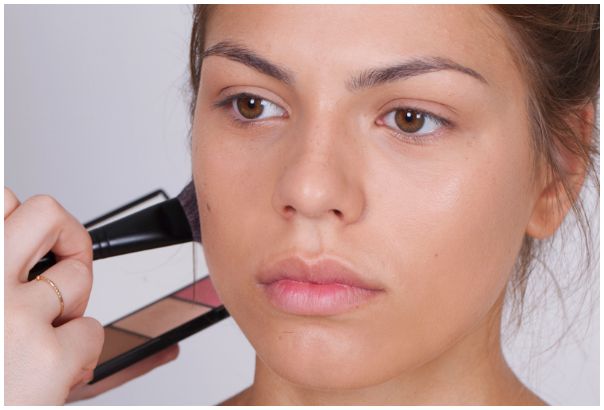 To set the foundation I used some pressed powder, dusting it along the T-Zone, over eye lids and under neath them too to avoid any creasing or drag when other products were applied. Subtle contouring, highlighting and blush were added using the Sleek Face Form palette (€13.49) which is one of my absolute favourites and such a bargain to boot.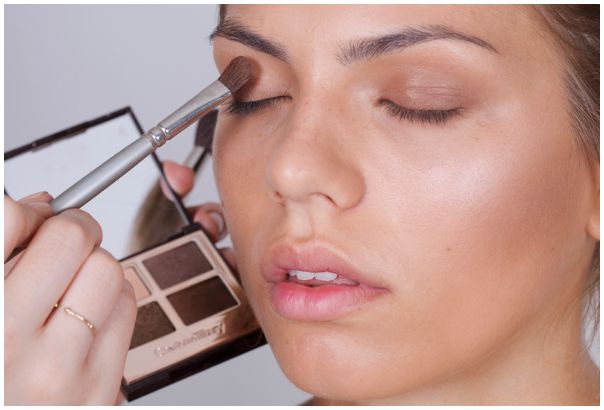 To say that I'm a little obsessed with the Charlotte Tilbury Golden Goddess Palette would be an understatement, I seriously LOVE this and although it's a bit spendy - I can't tell you how easily these eye shadows are to blend and work with. There's a beautiful sheen from them as well which is something I can never get enough of. Of course you don't have to go high end to find a decent bronzy eye palette, Essence have new one out this autumn that will do the trick for just €4.99!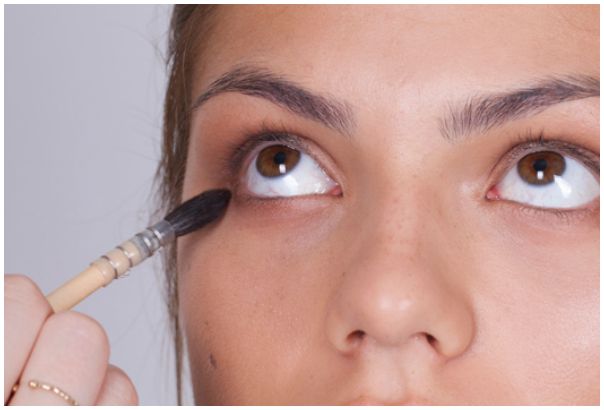 To begin, I swept the lighted shade along the brow bone and into the inner tear duct and then followed that by blending the bronzy (bottom right) shade over the eye lid and into the socket line. To give a little more definition the same shade was brought underneath the eye, along the bottom lashes.  This little brush is one I picked up in Evans Art Supplies for about €12, it's actually meant to be used for water colour painting but it's ideal for creating really soft blending.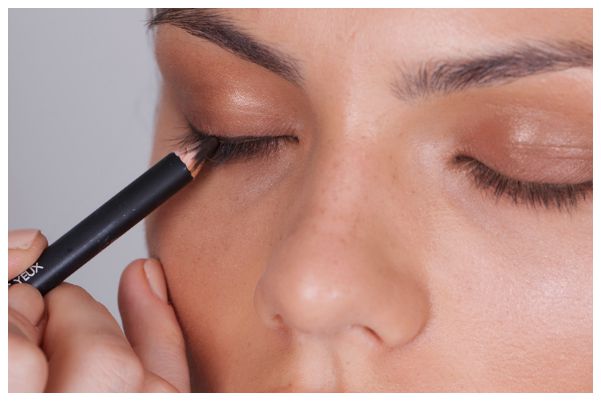 Advertised
A hard lined eye wouldn't have really fitted in with this look so to give the illusion of fuller lashes without reaching for a liquid liner I chose this pencil from BUFF make-up (€16) which is nice and soft but still highly pigmented. The trick is to push it into the base of lashes and then soften with either a brush or cotton bud.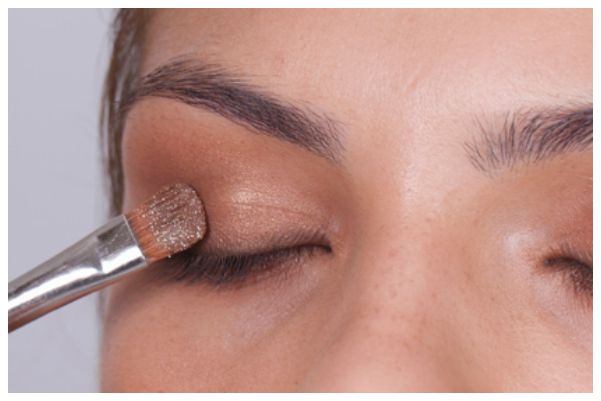 Next up, a little bit of sparkle, but grown up sparkle - again this is from the Charlotte Tilbury palette (lower left shade). This particular shade is much more glittery and slightly looser in texture so rather than using a fluffy brush (which would cause some unwanted fall out) I chose a flat headed brush to pat it on the outer third of the eye and into the socket.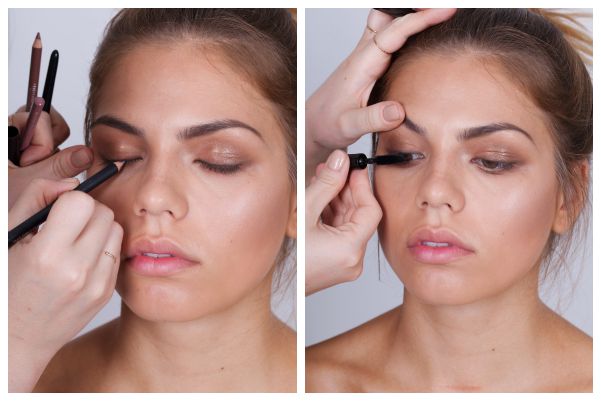 To polish off the eyes, I doubled checked to see if we needed/wanted more definition and added a touch more liner (kohl can tend to lighten as it mixes and settles with the eyeshadow) and then added mascara. To give extra oomph to your lashes, start at the base and wiggle up and out for a fanned out, wide eyed effect.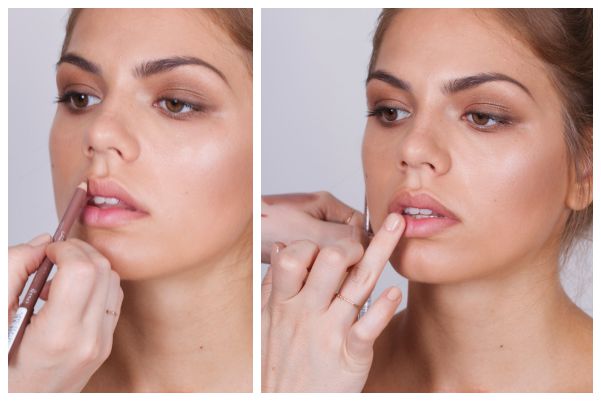 At this stage you could pop on a gloss or lip balm alone, depending on how much natural definition your lips have but I wanted to unify the look so lined Dory's lips using the cult classic, Rimmel "Tiramisu" pencil (€5.49). Using the same pencil, I scribbled a bit on my hand, mixing it with some lip balm and patted it on for a natural, healthy look.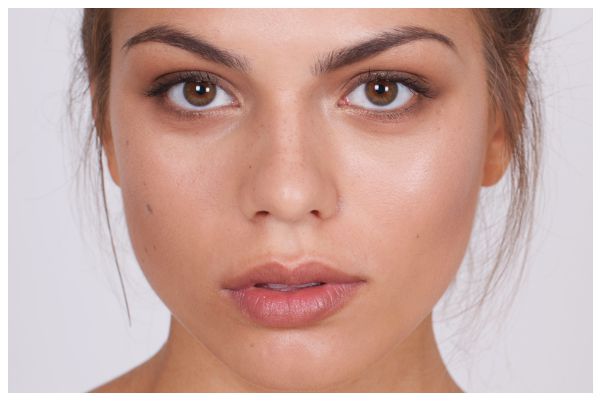 And there you have it - a simple, easy to wear Boho look! As I said previously, this can easily be adapted depending on your skin tone, eye shape etc by adding more mascara, deeper contouring or whatever you want. The main feel about it all should ultimately be relaxed, carefree and low maintenance.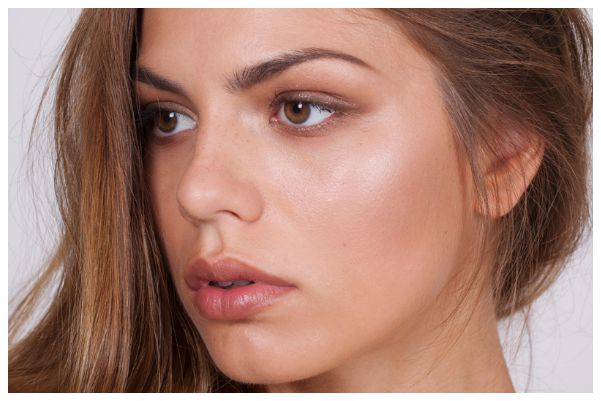 ** These images have not been retouched, photo shopped or edited so as to give a true a representation of shades & finishes as possible **
Credits: Make-up & Hair by Sarah Lanagan // Photography: Emily Charlotte Greene // Model: Dorottya @ Distinct Model Management
Advertised
Are you going to a festival this weekend, or this summer? What kind of beauty look do you like to rock?