 We often talk about foundation here at Beaut, but concealer plays just as important a role in creating a beautifully flawless base.
It used to be a case that only high-end brands could offer good coverage and decent shades, but two new releases on the block from budget-friendly brands have got us thinking: Do you have to go high end to get a decent concealer? Perhaps not.
Both of these concealer palettes come in under €15 so whether you're saving, or simply waiting for pay day, they are as guilt-free as it gets.
PS Conceal Me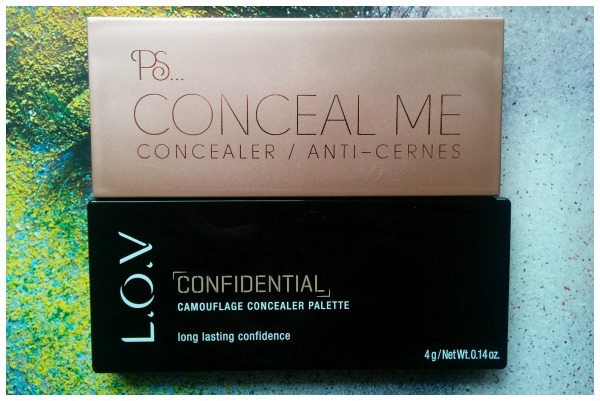 First up is the new PS Conceal Me concealer palette from Penneys. At €4, you can't really go wrong. Their make-up range has been gaining some steam for the past few months now, with bloggers, makeup artists and beauty editors all giving the products a thumbs up, especially when it comes to price.
As with any range that is on the budget end of the scale, the PS collection has its flaws, but there are plenty of gems in there too.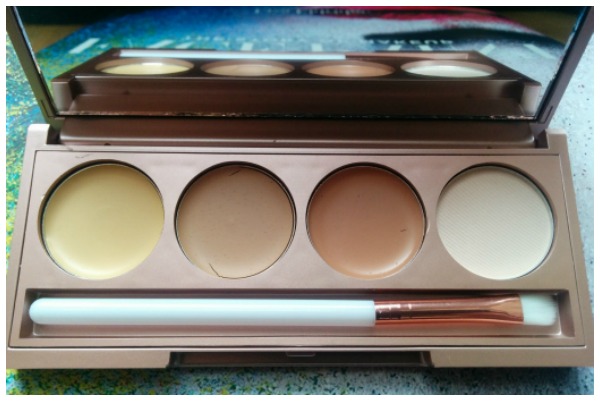 This concealer palette comes in the signature rose gold packaging and has three cream concealers, a setting powder and a small concealer brush. The shades are a mix of yellow and neutral tones, rather than pink which will be good news for anyone with a more sallow complexion, or for people who like to wear false tan.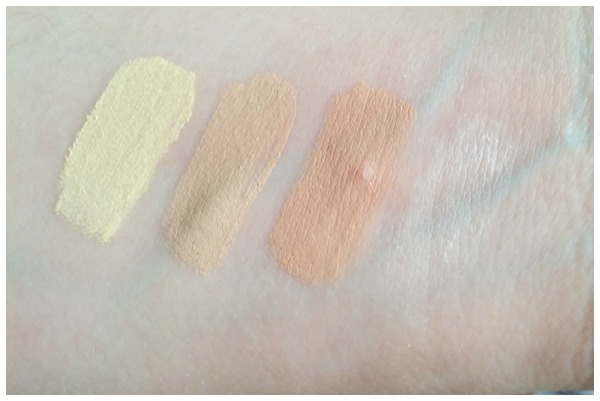 Swatches: Three concealers and setting powder
Advertised
The texture is creamy and there's plenty of pigment as you can see from the swatches above. In terms of quality and wear time, they aren't the best I've ever used. But, if you blend carefully and go easy on the setting powder (which can cake if you use too much) you should be alright.
It's a case of trial and error and a little compromise for the price I suppose. Ultimately, I think this palette will either work for you or not, depending on how the shades sit with your skin tone. For under a fiver, though, it's pretty good!
Confidential Camouflage Concealer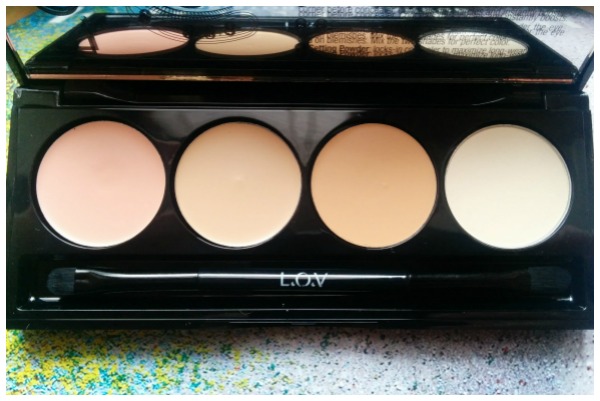 Next, we have the Confidential Camouflage Concealer from L.O.V Cosmetics, who we introduced you to last week. This one retails at €13.95 and also comes with three creamy concealers and a setting powder.
The difference in quality is quite marked between these two palettes, especially when it comes to the setting powder, which is feather light in this one when compared to the Penneys palette. The shades are more pink/neutral and therefore, more flattering for a traditional Celtic skin tone like mine (although the third concealer is too dark for me to wear at all).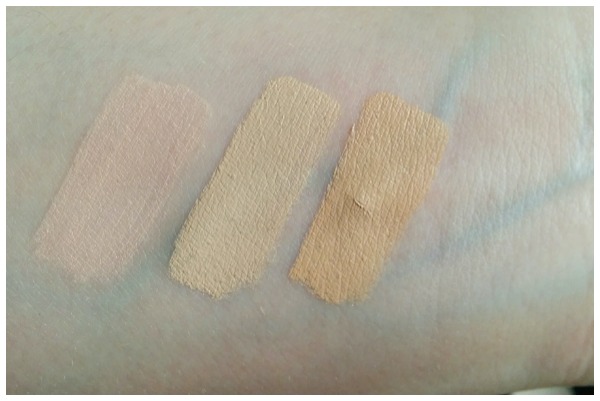 Swatches: Three concealers and setting powder
Texturally, the L.O.V concealers remind me of the ones by Bobbi Brown. They're very buttery and blend easily. As I mentioned, the powder is micro fine, so much so that it entirely disappeared into my arm when I went to swatch it above. This is good news of course, as you don't have to worry about product moving, settling in fine lines or showing them up.
Overall, it's a great, mid-range offering that will work for a lot of people and won't break the bank either.
Advertised
So there we have it, two budget friendly concealers we're loving right now. Have you tried either of these? Are you tempted?