 I got my hands on some of the new Urban Decay 8-Hour Powder Blushes that launched recently. 
Afterglow 8-Hour Powder Blush has a finely milled formulation that goes on sheer but is buildable and is also extremely blendable. The pigmentation is immense and provides 8 long hours of lasting colour. 
Urban Decay released 12 beautiful shades in the collection; some matte and some with a hint of shimmer. When creating the shade line-up they really wanted to have something in there for everyone and colours range from nice neutrals to bright reds and oranges.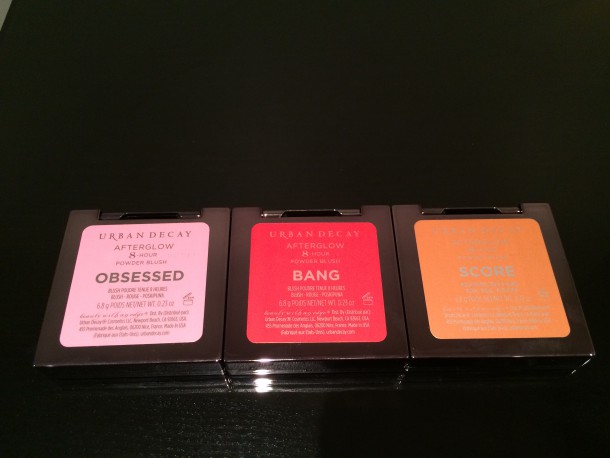 Today I have chosen three colours:
Obsessed, a bubblegum pink
Bang, a cherry red 
Score, a medium pink-peach with a touch of shimmer.
I know you're probably looking at the bright orangey-red one thinking, ah now, as if I would wear a bright red blusher, but that's exactly why I wanted to demo it.
I wanted to show you guys that you don't have to be afraid of bright, out-there colours because you can alter any product and use it in a way that suits you! I've put on lots of pigment to show you the colour but obviously you can tone this right down.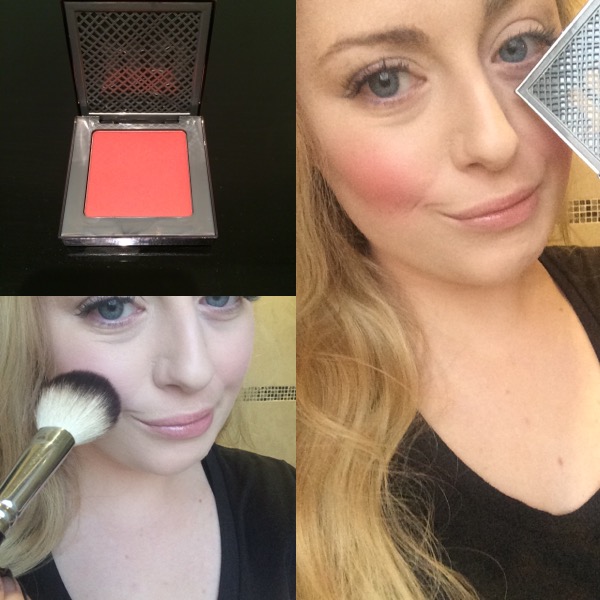 Advertised
So on that note, I guess I'll start with Bang. A colour I never thought I would buy either, but it interested me and I wanted to give it a bash.
You will notice I am doing a big smile while applying this which is really important to note. Blusher should not be applied the whole way down the cheekbone which I am seeing so much of lately. Blusher should only be applied to the apples of your cheek because the whole idea is that it makes your cheeks look 'flushed'.
Now in the picture my cheeks do have a lot of colour but they're not half as bad as you thought they were going to be aren't they not? And maybe if blusher wasn't the only product I was wearing in the picture i.e as part of a final look, it might look even better again. But for a really out-there, out of the ordinary blush colour, it's a thumbs up from me!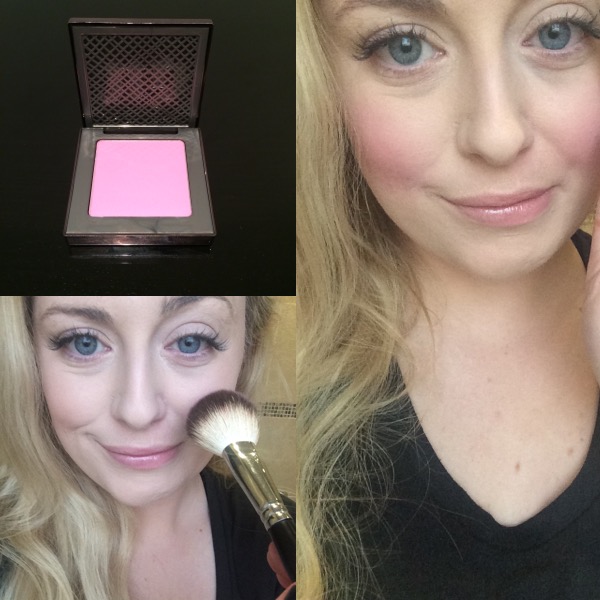 Next I tried Obsessed which is a bubblegum, barbie-pink colour. I really like this colour and bubblegums and corals are the colours I would typically go for anyway. The texture is super-soft and glides on effortlessly to the skin. And yes, the colour is strong here but it can be buffed right down.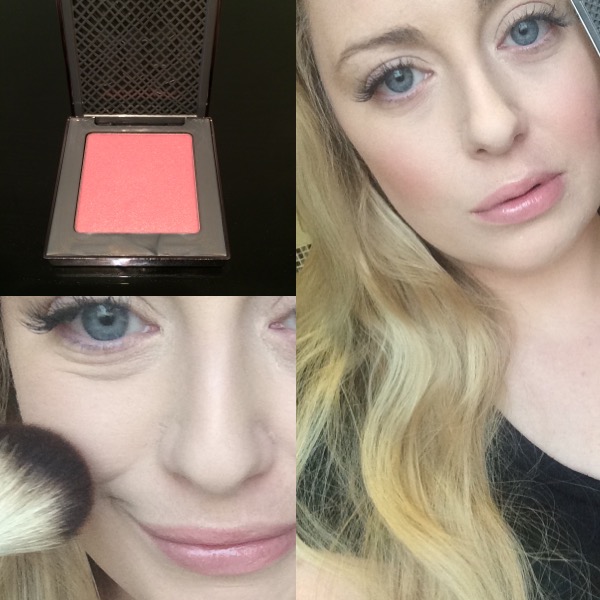 I also tried Score which is the most natural of the three colours I tried.
Again in all three pictures you will notice how I smiled and applied colour to the apples of my cheeks. This peachy-pink shade also has a hint of shimmer and is beautiful for achieving an amazing  beach glow.
Advertised
Are you tempted to pick one of these Urban Decay babies up? And are you a fan of powder or cream blush (you can check out our top five cream blush picks here)?
Afterglow 8-Hour Powder Blush costs €28 and is available at Debenhams.