 I am a die hard fan of the Vichy Aqualia range. The Aqualia Thermal mask is my favourite hydrating mask out there. And at around €13, it trumps countless seriously expensive products. It lives beside my bed, and I wouldn't be parted from it.
So when I got the chance to try out some more of the Aqualia range, I was only delighted! The range is specifically designed for dehydrated skin. Now, dehydration can often be confused with dryness, but rich oily moisturisers won't tackle it. Increasing your water intake and using hydrating products like these will make a real difference. If you find yourself driven to distraction by skin which is both oily and flaky, these products will be perfect for you.
Vichy Aqualia Thermal Serum (€24)
We all love a good serum, but they tend to be the most expensive skincare product of all. This is generally because they're the most potent. At least, the good ones are.
As this product proves, price is not an indication of efficacy. At €24, this serum is incredible value. It's also just great stuff. Containing the hydration ingredient of choice, hyaluronic acid, as well as carrageenans from red seaweed and vichy thermal water, which is rich in minerals, this is a drink for your skin.
If you're a fan of hydraluron, it will work wonders underneath this serum and corresponding moisturisers. Under oil alone, Hydraluron won't do anything - there's no water for it to grab. Under hydrating products like these, it will hydrate skin beautifully.
This is a wonderful serum for those who are challenged in the budget department. It's also a wonderful first serum if you're under 25 and concerned about looking after your skin. This is an excellent buy.
Advertised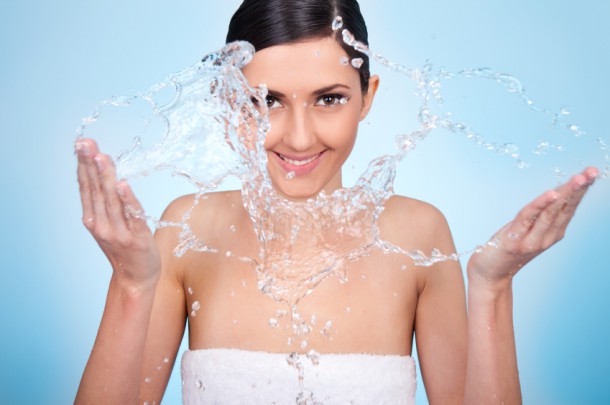 Vichy Aqualia Thermal Light/Rich (€15.50/€23)
This hydrating cream comes in two formulations - light for normal to combination skin, and rich - for dry and very dry skin. The light version is more of a gel cream and is excellent for teen skin or oily skin. It will keep your skin hydrated without bothering oil production.
The rich version is enriched with Shea Butter to moisturise as well hydrate. Shea Butter can be quite comedogenic - causing blocked pores and breakouts. For this reason, if you're prone to breakouts or oiliness (regardless of age), go for the lighter version. Shea butter is a wonderfully rich ingredient which will really boost mature skin. So if you're more mature (and not prone to acne), then the rich version is the one for you.
Conveniently, both the light and rich versions come in two forms of packaging. You can choose between a tube (€15.50) and a tub (€23). If you're prone to skin conditions like dermatitis or acne, go for the tube - it's more hygienic. If you're a teen with tricky skin, this range will  comfort and hydrate your skin. It's also widely available and affordable. Yay! I recommend this range to so many people who ask me what they should be using. You really can't go wrong.
These are beautiful moisturisers which do what they claim to do and are efficient and reliable everyday staples. If moisturisers were men (or women, depending on your preference), you'd flirt with Creme De La Mer, but you'd MARRY Vichy.
Advertised
I love you, Vichy. Let's never part.
Do you like the look of this range? Are you a Vichy fan? Let us know in the comments!