 You might remember, a couple of months ago we ran a brilliant trial with Vichy for their brand new moisturiser, Idealia.  There was one big thing about this trial.  It was top secret and I could only drop a few hints or I would have ruined the effects - because we wanted to know what you guys thought without any input.  I hadn't even tried the moisturiser by then myself so  I couldn't have even if I had wanted - only 40 came into Ireland pre launch and they were all for the trial.  I'm telling you - my head was wrecked with the secrecy!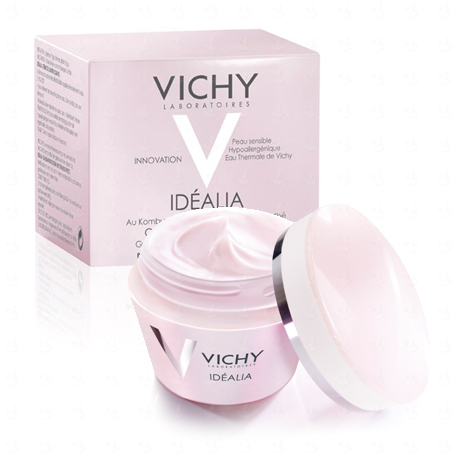 It was all great fun and I love doing things like this!  So the first thing we did was ask you what is important to you when it comes to ideal skin. 600 of you answered (read the questionnaire here) and here's what you thought:
24% - Spot  free (sun spots, blemishes, age spots)
19% - Radiant Skin
16% - Smooth skin texture
16% - Uniform skin tone
86% of respondents had yet to find a product that gives them ideal skin
Interesting no?  So then 40 of you were given the chance to try out the mystery product.  You still only knew that it was going to be some type of skincare until the parcel came in the post.  And when you opened the package you got to trial the new Idealia Smoothing and Illuminating Cream over a four week period - and here's what you thought!
97% found the texture easy to apply
92% - the product has a pleasant fragrance
87% reported that skin felt comfortable and hydrated after use
89% agreed the cream is easily absorbed into the skin
76% - my skin feels softer
74% found the product suitable for their sensitive skin
87% were satisfied with IDEALIA
74% would recommend it to a friend
Advertised
Quotes
The texture felt very light
Sinks right into the skin
Creamy texture is rich without being greasy
Very hydrating and sinks in quickly
My skin looked instantly radiant which gave me the confidence to pop to the shop without makeup
My skin loved it!
Within a week of using this product people began complimenting my complexion. Some even asked what my 'secret weapon' was, it was THAT good.
My skin looks radiant after use
I like the way it evened out my skintone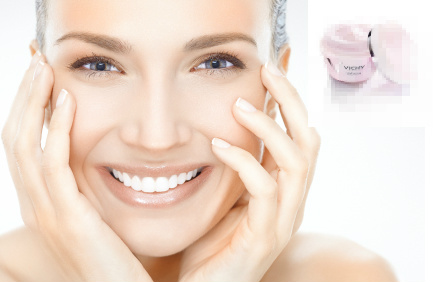 WHAT I THINK: Idealia is a great daily moisturiser especially if you're seeing the first signs of ageing and have normal/ combo/dryish skin.  It's not heavy at all but I wouldn't really recommend it for oily skin, go for the Normaderm range in that case. It's a great all rounder : helping to improve skin quality, refine and soften skin texture, it makes skin look brighter and it does actually diminish the look of wrinkles because it's so hydrating.
This is Vichy science at its best and they actually always blow me away with the research and testing behind their products - if you're looking for a new moisturiser and you like the sound of the trial results, then you've found what you need.
Vichy Idealia  Smoothing and Illuminating Cream (€26) available in pharmacies nationwide
Advertised