 I recently caught up with world-renowned make up artist Laura Mercier to chat all things beauty and bridal.
The Laura Mercier brand focuses on natural, light make up; the kind of make up that let's your own skin be the star of the show. The products are designed to give a glow or a gentle flush to the skin but if it's fuller coverage you're after, then move on because this isn't the base (pun intended) of these foundations.
It's one of those brands that sometimes flies slightly under the cosmetic radar but fans of the brand won't be parted from their hydrating primers and silk crème foundations.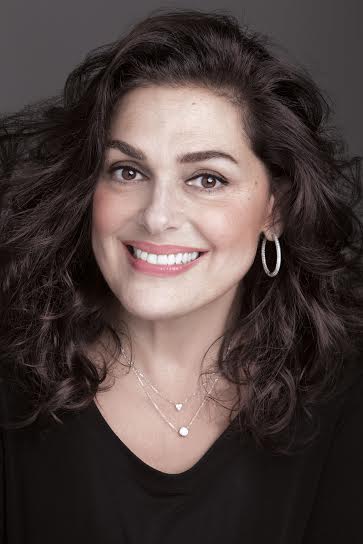 As I chatted to the lady herself, I got the impression that Laura absolutely lives and breathes the brand. She now divides her time between their offices in New York and her home in her native France. She's involved in every aspect of product creation, from planning (which happens two years before any launch) to the testing and selection process.
Her approach to beauty is a holistic one - she places great emphasis on the importance of trying to achieve a good work/life balance and on recharging your own batteries. "It's important to use time wisely" she says "and to take time for yourself."
When I ask her about the make up looks that she loves (she has worked with some of the biggest names in the entertainment and modelling worlds including Sarah Jessica Parker and Julia Roberts), she doesn't hesitate. "Healthy, appealing in a natural way" she says and I promise myself that I will dust off those water-drinking and decent-sleeping promises that I make to myself sporadically (i.e. every Sunday night when I'm surrounded by crisp packets and The Fear).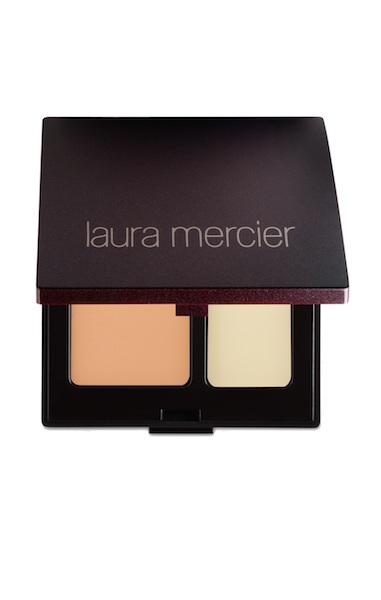 Advertised
I decide to play a version of Desert Island Make Up Bag Discs with her and she picks 'Secret Camouflage'  as one of her favourite products, describing it as "photoshop in a compact".
And when it comes to bridal make up, there is one product that stands out immediately for her - the Candleglow Luminizing Palette. Laura used this palette at the recent Jenny Packham, show to give the models that 'lit from within' look.
This one will hit shelves on September 15th and will set you back €55. And stay tuned, we'll have a review up in the next few weeks.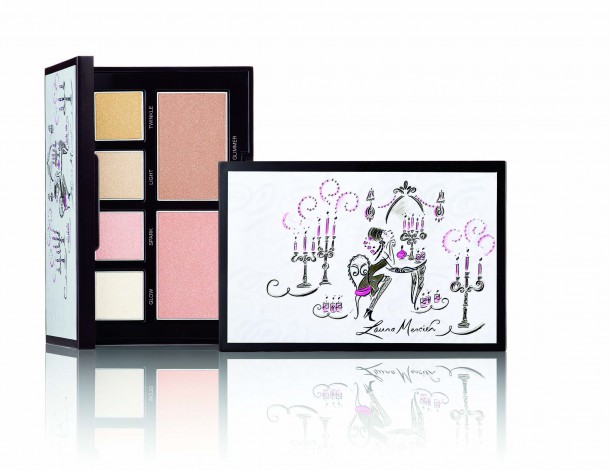 Do you use any Laura Mercier products? And if we played a game of Desert Island Make Up Bag Discs, what product would you use choose?
And if you want to see more from Jenny Packham's SS16 show, you can check out our gallery below:
Advertised