 With wedding dresses being white and Irish weather being cold, brides are often left with little or no option but to self-tan. (Unless you are one of the few who travel a lot to the sun for work or are organised enough to book continual sun holidays all throughout the year to top up your tan or, if you are naturally sallow.)
There is the questionable option of sun beds in the run-up, but if you are naturally pale, this method will make no difference other than a rosy hue, regardless of morals.
So, if your skin is so white it's almost blue, and your wedding is approaching, fake tan might be the solution for you. Here are my Top Tips to ensure you get the best results possible from your fake tan experience.
Whether you are going for a spray tan or you are doing it yourself -trial it out; it's important to document the progress. For example, if you are doing it yourself, make sure you measure the amount of tan you are using, how long you leave it on before you wash it off, and how many days after the first application does it look best.
If you are getting a spray tan, make sure you ask what brand they are using. Some places will chop and change the products they use, and despite having a trail six months previous, the beautician might have changed the brand they used and the end result could be very different. Make sure you inform the therapist that it is your wedding trial and that you would like the same person (once you are happy with the results) to do both the trial and the tan the week of the wedding.
Again, document how many days after the initial application does the tan look its best; that way you know how many days before your wedding day to get it done. Also, take note that different tans are made up of different ingredients so just because one doesn't suit you, try a few different brands.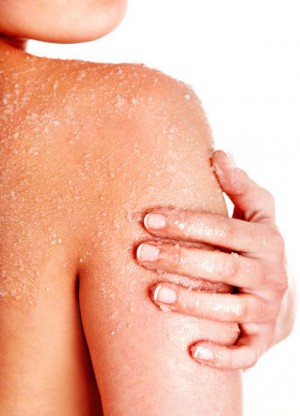 Whether or not you can see it, we all have dry skin in certain areas of our bodies, usually your joints like elbows, knees, feet, ankles, wrists and hands, armpits and neck. To make sure your tan doesn't stick in these areas, exfoliate your body, paying particular attention to these areas, the night before your tan and follow this with a good moisturiser before bed.
Advertised
The following morning (day of tan) apply an oil-free moisturiser to your hands and wrists, feet and ankles, knees, elbows and face and neck about an hour before your tan.
Even the likes of bras and socks can leave an indent on our skin, so try not to wear anything that might leave a mark. Stick to loose tracksuit bottoms, baggy t-shirts and flip flops for up to an hour until the tan sets in properly.
Always get a light spray on your face. The reason for this is that tan like foundation can react differently to camera flash-back. The tan might have a pink undertone or a blue or yellow undertone, and your skin might have the opposite. Just to ensure your face and body match perfectly in photos, a light spray of tan is a good idea.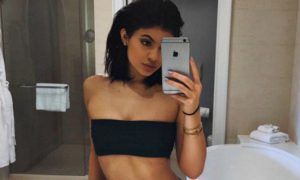 Document your tan journey through photos and always wear white when doing so (even if it's just a towel). Sometimes it's not until you look back after the fact that you actually see what you look like. White will reflect everything, and if it appears to be too orange, you might find that you need to go for a different toned tan for the day. But that's what a trial is for.
Advertised
Just in case you have had a recent manicure or are about to, coat your finger and toe nails with clear nail varnish to protect them from tan stains.
Have you got any other top tan tips you would like to share with us to make sure your tan is photo flawless on your wedding day?