 'Tis Humpday again, and even though we had the bank holiday to speed up the week, Wednesday is still the most unpleasant day of the week. We think that the best way to make it nicer is by duping an all-time skincare favourite: Liz Earle Cleanse and Polish Hot Cloth Cleanser.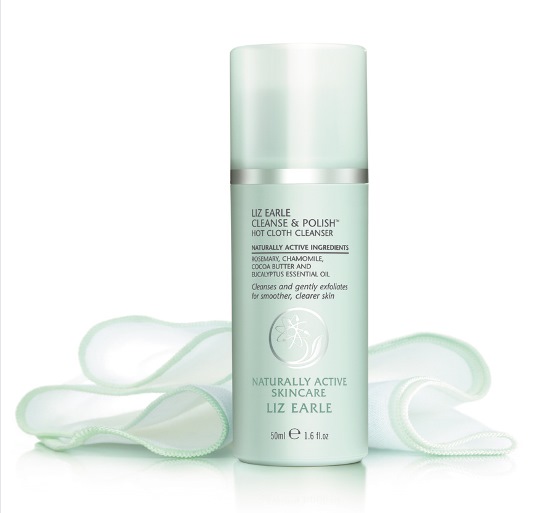 If you're not familiar with this best-selling cleanser from Liz Earle, it's a creamy cleanser which you apply to a dry or damp face of makeup, and wipe off with a warm, damp flannel or muslin cloth. It removes makeup beautifully, has a lovely texture, and leaves skin baby soft. If you buy a starter kit, it will come will a muslin cloth, but I recommend just buying the cleanser and using a good old fashioned flannel.
Muslins are too smooth to get any purchase on the skin as you try to cleanse it, and a flannel will exfoliate very gently as it cleanses. Flannels are also less expensive, so win win! Not unusually for a high-end cleanser, though, a 100ml bottle of this will set you back €17, and you need to use it relatively generously, so frankly, I'm not going to pay that.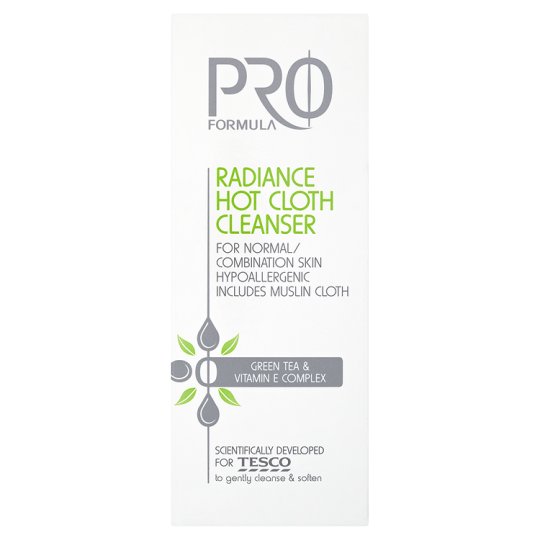 This week, I happened upon Tesco Pro Formula Radiance Hot Cloth Cleanser (€4.99). I was immediately intrigued by the prospect of a saving of thirteen quid, and I'm glad that I gave this cleanser a go, because I really like it.
Advertised
There are always some caveats with more affordable skincare, so lets get those out of the way - I only use this as a first cleanse. I always cleanse twice, and to save myself some precious monies, I generally use a more affordable cleanser for the first cleanse. That way, if there are drying ingredients like alcohol in there, they are removed from my skin by the second cleanse and they only spend a minute or so on my skin.
The experience of cleansing with this isn't much different from Liz Earle Cleanse and Polish - the Tesco version is (as you might expect) a bit more highly scented, but I wouldn't let that put you off it unless you have very sensitive skin. If you like the Liz Earle cleanser, you can swap it out for Tesco Pro Formula Radiance without a huge disruption to your skincare routine and with a pretty huge saving. You can also buy it while shopping for ice-cream and spuds. Our Wednesday is certainly brightened!
Are you a Liz Earle fan? Would you ever consider a dupe? Share your thoughts in the comments!