 Free, gratis, and for nothin': there's really no better price for a beauty product. And that's exactly what my travel-friendly 15ml tube of Elemis Pro-Radiance Illuminating Flash Balm cost me since it came with my July issue of Red magazine.
Score!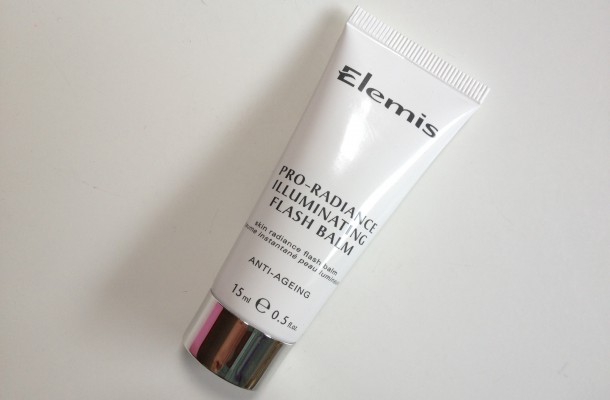 Billed as an energising skin radiance balm to instantly smooth, brighten, and tighten skin, it's formulated with a vitamin complex to protect against moisture loss and active botanical ingredients to help fend off signs of skin aging. Applied to cleansed skin, the hybrid moisturiser-slash-skin-perfecter can be used as a radiance-boosting light hydrater and-slash-or make-up primer, and while it emerges from the tube as a slightly worryingly thick cream it does sink in quickly, leaving none of the tackiness, heaviness or shimmeriness that can be the calling cards of similar products.

Advertised
As a result it seems to be suiting my blemish prone, combo-to-oily skin far better than others I've tried. It's interesting too that it can be used everyday, rather than simply as an emergency pick-me-up.
In terms of performance, my skin certainly looks less dull when I use Elemis Pro-Radiance Illuminating Flash Balm, but lookit: this is a cream, not a surgical procedure, so the transformation's not wildly dramatic. It's more of a subtle improvement, and mostly it just makes my skin look like I've had a few early nights and some clean living – fine lines on my forehead look a bit finer and my skin's overall texture seems a bit more refined – so it really it's giving a "me, only a little bit better" effect. And make-up goes on really nicely over it, without balling or flaking.
The scent, a blend of neroli, bitter orange, bergamot, and lemon melange is uplifting, if strong, but all in all this is a far superior magazine freebie than those nail varnishes that need four coats to be streakily opaque.
And if you don't snag it before the month is out, well, you can always buy the full-sized version for €40.