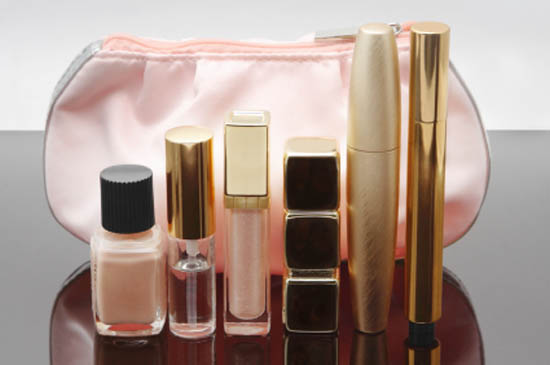 Debenhams, which is completely brilliant at making up trends and then sending press releases out about them, has come up with something that'll easily resonate with the lot of you: €341 worth of make-up is what the average Irish woman carries in her handbag each day, a study the company has conducted says.
True? False? Debenhams reckons that the top three items we carry are  mascara, perfume and foundation with average costs of €24, €59 and €70 respectively.
I have to quibble these prices. €24 for the AVERAGE mascara? Surely this then means there is a significant number of Irish women toting €100 lash flatterers as well as those spending a tenner? And that foundation average stands up to zero scrutiny either. €70 is the average cost of a bottle of base?  Um, no, I don't think it is.
Advertised
While the figures are a little skewed to my eyes, there were some other findings too: women from 18 to 25 lug about the biggest amount of make-up, and professionals from 35 to 44 tote bags that are worth the most. Yep, you'd expect that, I reckon.
What do you lot think? Do the contents of your beauty bag add up to the magic number? Today mine is filled with cheapass stuff because I'm on a bargain trip, so there's Bourjois Healthy Mix foundation, L'Oreal Paris Volume Million Lashes mascara and a Sleek palette taking up most of the room.  Nowhere near €341 for me - but depending on the day and what brands I'm carrying, yep, I reckon it's not far off.
Still bemused by that €70 foundation thing, though.