 Stop everything! St. Tropez has just launched a new gradual shower tan, and if you are like me and you can't stand the feel, smell or texture of fake tan this might just be the product for you.
Don't get me wrong, I love how I look with a tan, and with Ireland being... well... Ireland we don't often get the chance to sunbathe. I just hate the whole fake tanning process: the sheet stains, the shower stains, and most of all the smell and sticky feeling.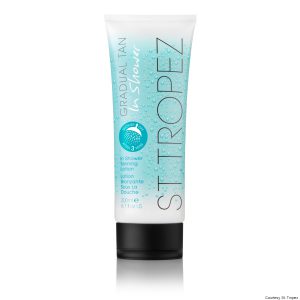 This, however, might just be a game-changer. The process is simple; you shower as normal, then turn off your shower, apply the tan which lathers up - don't forget to leave your hands and feet until last. Then, rinse the palms of your hands and wait for three minutes, rinse it off and get dressed as usual.
Advertised
The product is a gradual tan so if the first application it is not dark enough, you just build it up day by day until you reach your desired colour. It couldn't be easier.
I, for one, am dying to try this wonder product. Are you as intrigued?