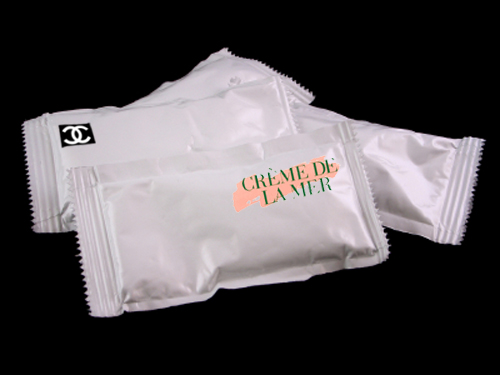 The recent arrival of some new Aussie haircare into the Beaut.ie newsroom (my kitchen) got me thinking about the way in which one of the products was presented. It was a deep-conditioning frizz-defying masque and it came in a single-dose 20ml foil pouch.
Not a bad idea, and certainly the sort of product I used to buy a lot as a teenager. The advantages being that less product costs less cash; you get enough for one go, so there's no waste; and if it turns out you hate it, you're not sitting looking at a big tub of gloop you know you won't use.
And while every magazine going these days contains small sample sachets containing a couple of millilitres of new skin and haircare products as well as the occasional lip gloss, foundation and perfume, I'm thinking more along the lines of brands providing Aussie hair masque-sized versions of their products.
Advertised
Would it work? Skincare is an obvious stumbling block to start with, so what might be great for this would be bath and body products, enough sunscreen for one day at the beach and of course, haircare.
If Shu Uemura put their beautifully formulated hair masques into single-use packs at a pocket-friendly price, would you buy? Would you snap up La Mer's new Body Refiner this way? It could help you to save a wad of eurobucks, while still being affordable enough to allow those outside of the traditional demographic to actually check out luxury products for themselves. And perhaps even decide the full size was worth the big spend.
Jo Malone could clean up - I might not have the cash for one of her beautiful big bath oils, but I'd definitely be able to throw down a fiver on a bathtubs-worth of Pomegranate Noir. Likewise, Chanel recently launched their beautiful new No5 Velvet Bath Milk, and it's a perfect candidate for the idea too.
What do you reckon? Will big, luxury brands be forced to adopt new marketing and sales strategies in these testing economic times? Or do sachets simply scream, "no cachet, darling?"