 Primers are not for everyone. However, it is always important to prep your skin before applying your makeup so we have a great primer alternative for you.
The right skin type primers can be a great addition to your makeup routine. However, I like to prepare my skin and prime it with skincare. If you find just the right consistency in your skincare products they can be a great base for your makeup. Searching for a primer alternative, something that will do the same job, can be difficult. But we've found one!
Last week we did a Facebook live segment with Tara from Academié about the Derm Acte range. I was so excited by the range. When I was researching the brand they had me hooked within minutes. All the products have the best ingredients. They have vitamins A, C and E as well as glycolic acid and hyaluronic acid. These are the buzz words of the skincare world at the moment so Academié had my attention straight away.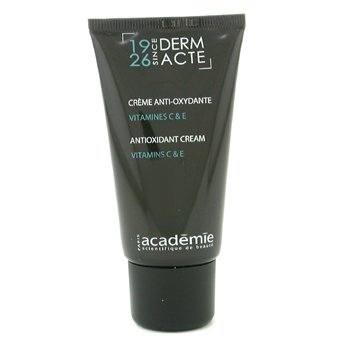 Advertised
One product, in particular, caught my eye, the Derm Acte Antioxidant Cream with Vitamins A & E €59.20. I was so impressed with it that I have used it under my makeup every day since. This particular moisturiser works really well as a make up base. It has a lightweight texture so it hydrates your skin but doesn't leave a heavy residue. It's a perfect consistency for underneath foundation. It has Vitamin C in it which is a great brightening agent that evens out redness in your skin. Vitamin C is beneficial for pretty much everybody's skin type. Vitamin E is also in here which is an antioxidant. It will protect your skin from free radicals and hydrate your skin at the same time.
This is the perfect primer alternative for a normal or dehydrated skin type. It will smooth out patches of dry skin and keep your skin hydrated under your makeup throughout the day.