 Oh jeez. Summer is coming, and in one way that's brilliant, because the world always seems that bit lovelier when there isn't icy rain hammering into the top of your head. But along with it comes all the nonsense of bikini bodies. I have no patience with that stuff. There isn't a single good reason I can think of why anyone of any age, weight or inclination can't put on their togs and strut around any pool or beach they happen to find themselves on.
 Frankly, if the cellulite on my thighs or my excess bum bothers someone, they can rightly cram it. So though these lovely new body products from L'Occitane will get your skin in great fettle very quickly, and that may make you feel more comfortable about marching about in your skivvies, they're just nice body products, and they do what fancy skincare should do- make you feel lovely while caring for your skin.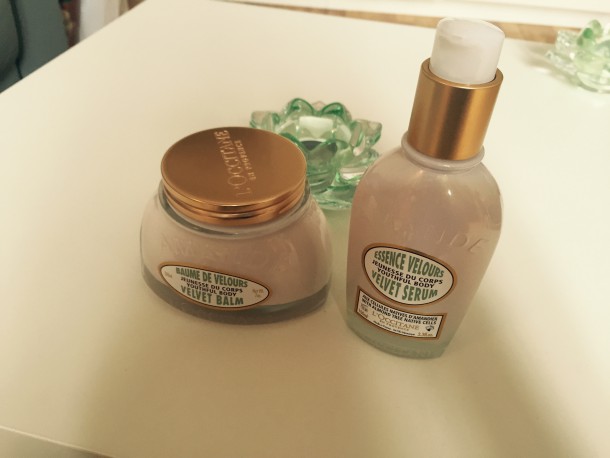 They'll have your skin super soft and looking healthy, so you can display it (if you want to) with pride. There'll be no crusty knees once you get your hands on this stuff.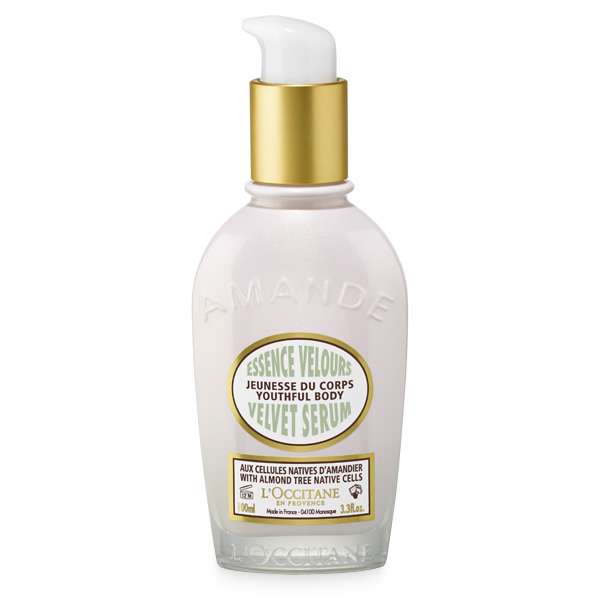 L'Occitane Velvet Serum (€46)
Advertised
Both these body products from L'Occitane are marketed as anti-aging, which may explain their price. I'll be honest, I wanted to dislike them. I mean, forty six euro for something you put on your body? But this serum is dreamy beyond words. 
Perfect for after showering, it absorbs literally immediately so that you can get dressed and it won't stain your clothes. Even though it sinks immediately into your skin, it still feels like its doing something. Skin feels soothed, and after a week's use, my skin genuinely looks better. It's super smooth with fewer patches of varied texture and just looks sheeny and healthier overall. Though this is an almond serum, it doesn't smell overly of almonds, though it is quite perfumed, and a little goes a very long way.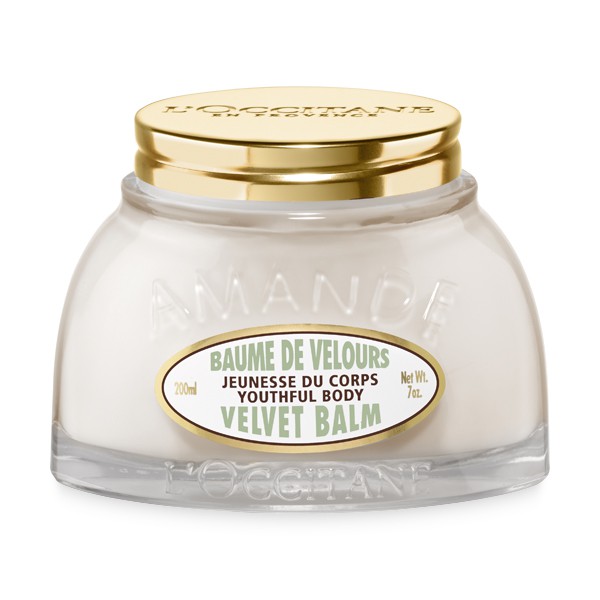 L'Occitane Velvet Balm (€49)
This balm is amazing. It has a delicious richness without being greasy, and though it doesn't absorb as quickly as the serum, it doesn't leave any nasty residue either. Thicker and richer than the serum, it does wonders for dry knees, feet and elbows, though of course it's lovely all over the body.
Advertised
I love these products in spite of their price, which is a sign that they're the real deal. Also, it's a shallow concern. but the beautiful glass bottle and jar look like vintage products on your night stand.
Would you spend this much on body products? Share your thoughts in the comments!