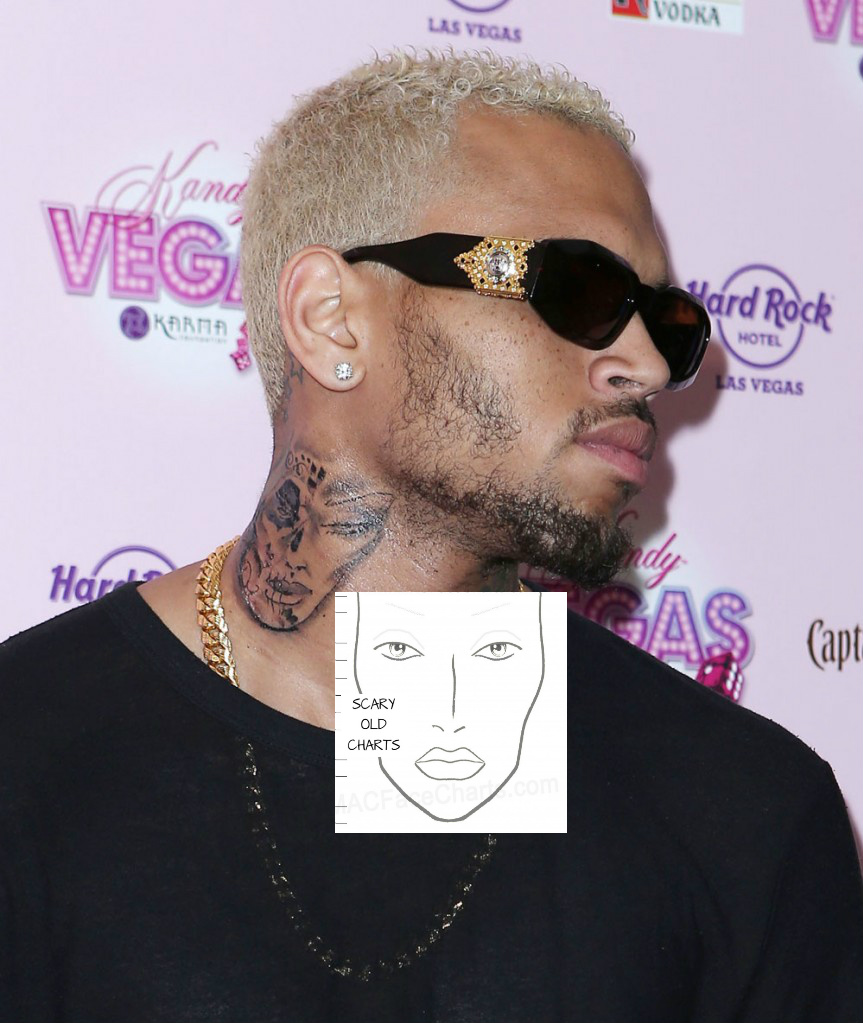 So it was only yesterday that we were discussing Mac face charts and how they've changed them to a newer, prettier version.  Well no sooner had that post gone up then comments started to come in on Twitter.  There were rumours you see that the odious woman beater Chris Brown had based his new (revolting) neck tatt on a Mac face chart.
So I had a very close scrutiny of the whole tattoo sitch and I'm inclined to think that even if he didn't actually USE a real Mac face chart his tattooist came up with something very similar.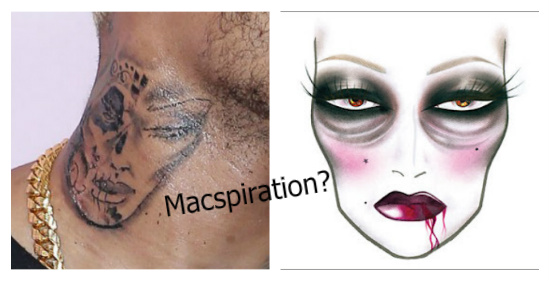 The shape of the face.  The exaggerated outline. The lack of a hairline. The full sneery lips and the two little slits for nose holes.  Okay I've used a Halloween face chart, just for comparison purposes, but obviously Chris has used no colour in his - just what looks like a black eye, bruises and stitches on the lips.
Yep, it's a very ugly and battered woman version of an old Mac Face Chart and for those who are saying that it looks like Rihanna I couldn't disagree  more.
Advertised
Why would the man who beat the living shit out of Rihanna choose this image, Mac inspired or not?  Why?  I just can't understand the mentality behind this.
Do you see the similarity?  Or do you agree with Chris and believe that it's just "art"?
UPDATE: Here's the face chart Brown took his "inspiration" from.  What a lovely image for a woman beater to choose.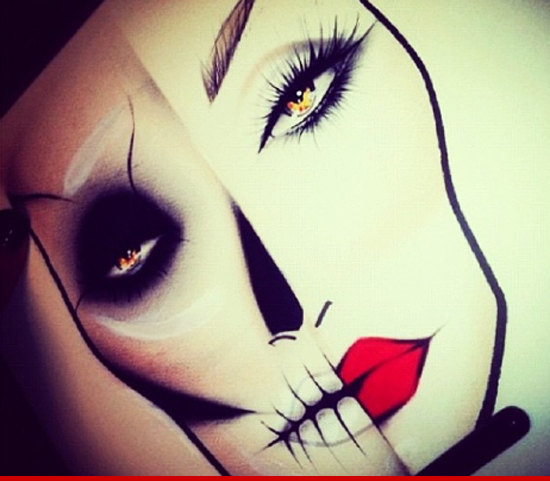 Chris image via Wenn.  Mac Sugar Skull via TMZ
Advertised