 It's almost leaf-kicking season, and that means we must prepare our feet. With a pair or two of fabulous autumn boots!
There is a small fraction of society for whom the biggest style moment of the year is swimwear. You'll have seen some of them on Instagram draped over sun loungers, possibly wearing Kim Kardashian boxer braids and probably wearing gold stiletto sandals. And you'll have seen the others, eh, at the beach. I, on the other hand, get excited about the clothes that cover every inch of me. Jumpers, jeans, and, of course, boots. Glorious boots.
Autumn is the best time for style. At the start of the season, it can still be warm enough to wear summery clothes but with a leather jacket thrown over (see my picks of the season here - they're all under €100!). You can finally put your black tights back on. Then, you just add more and more layers until it's Christmas. I've actually been wearing boots all summer because I like that short skirt, bare legs and chunky Docs '90s thing, but autumn boots are different. You want a pair that you can wear to work or even Out Out. A flat pair; a pair with a wedge for comfort. Knee-length for that ever-classic 1970s vibe. In a perfect world, you would have a pair of boots of every style for every occasion. But, then again, if you're anything like me you have quite the collection built up already.
The It style, boots-wise, of this season, is Western. Or white. Or Western AND white. But if you're looking for something less trendy more classy, here are ten pairs that will have you kicking leaves in style all autumn long. Just avoid puddles.
New Look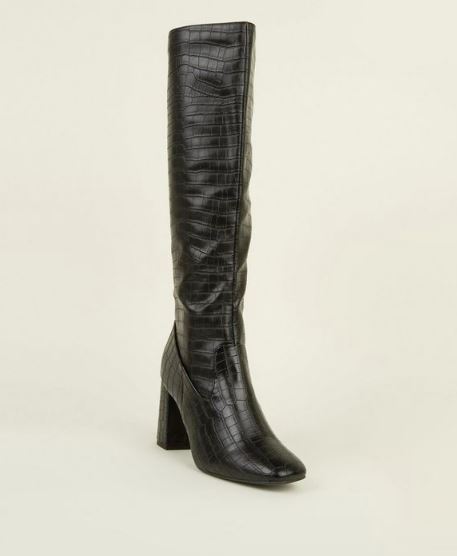 Black Faux Croc High Leg Heeled Boots €54.99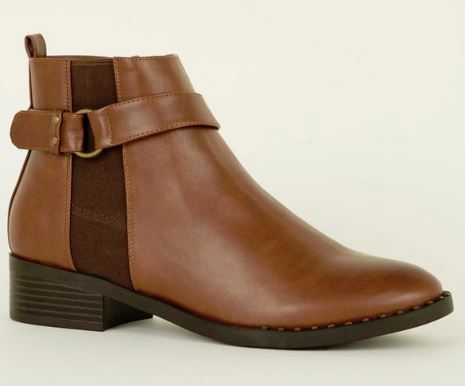 Tan Studded Low Heel Chelsea Boots €39.99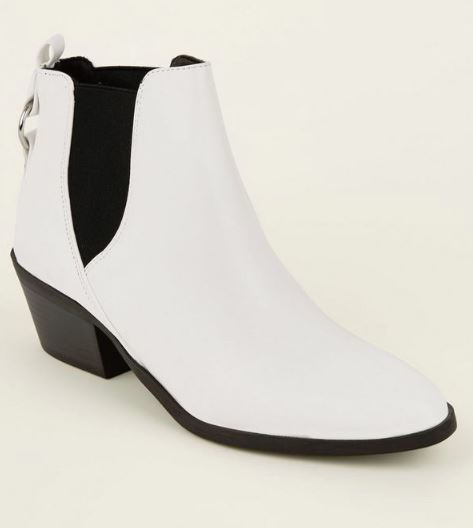 Advertised
White Ring Back Western Chelsea Boots €32.99
River Island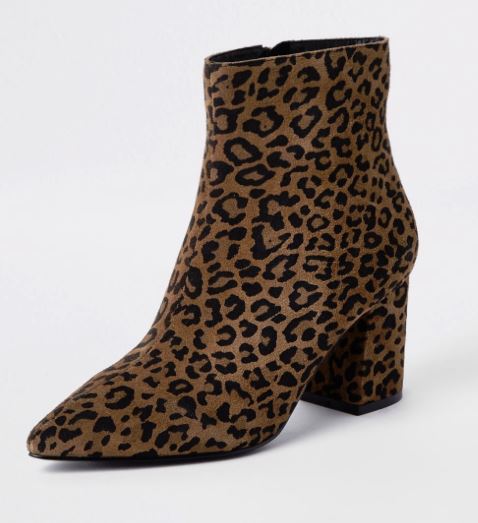 Brown Wide Fit Leopard Print Ankle Boots €87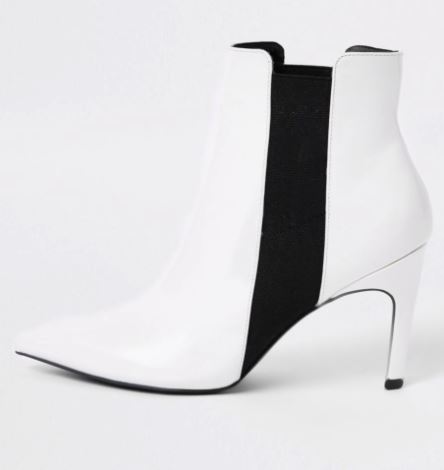 White Elastic Stiletto Heel Boots €65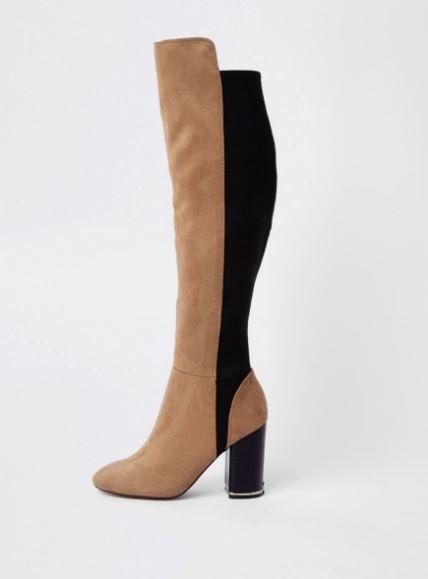 Light Brown Knee-High Contrast Boots €100
Zara
Advertised