 This year, your autumn boot should be at least two of these things: a) western style b) white. These boots from Penneys are both, and they'll update your autumn wardrobe in one fell swoop.
If you do one thing to update your autumn outfit, buy a pair of boots. Sure, you probably do this every year, but this season, your boot has the power to put you on the It Girl List. (If you do two things, buy a Gucci inspired belt.)
Everyone I know who is into fashion loves autumn because of the boots opportunities. I am possibly the biggest boots lover of them all; I own so many pairs I'm afraid to count them. These ones from Penneys are inspired. They tick two trend boxes in one, and they will actually dress up an outfit without being particularly fancy or high. They are even suitable for work.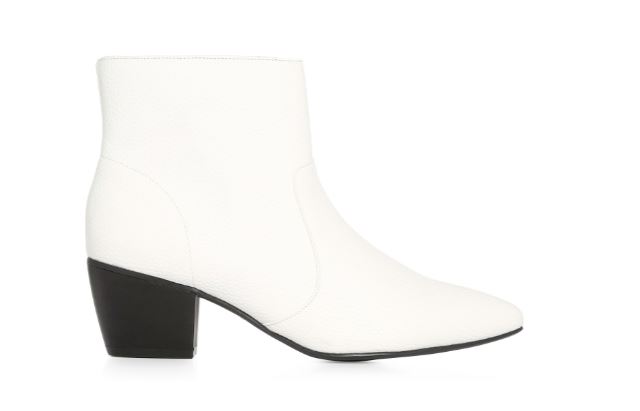 White Pointed Ankle Boot €17
Advertised
They are the perfect transitional piece, too. Wear with short skirts and bare legs now, and longer dresses when the temperature begins to dwindle. They also look much better with jeans than a traditionally black autumn ankle boot. They're fresher and cooler and will really add to a minimalist autumn/winter outfit. Think white jeans, chunky white jumper, your boots and a big black coat thrown over. Magnifique.
A short stiletto heel is probably the most common white boot you'll see on the high street this season, but the chunky heel a la Penneys is obviously much easier to wear.
If you're into a thinner heel, these ones from Zara are not €17, but they'll do the job perfectly.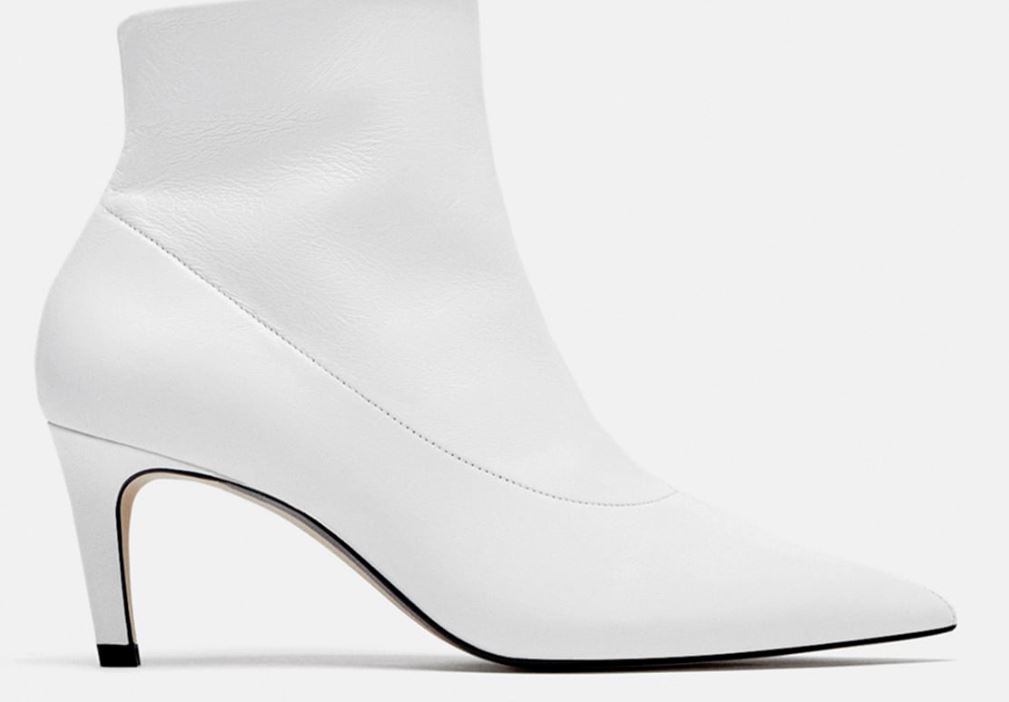 Zara Leather Mid-Heel Ankle Boots €79.95 
Advertised
I'm not ashamed to say I'm over the warm weather and desperate to get my autumn wardrobe on. Autumn is the best time for fashion and style, I think, because you can mix lighter and heavier pieces together and experiment with texture and style.
Do you think you'll swap your black autumn boots for a white version?