 The temperature has dropped, the air-con is off. And there are loads of faux leather jackets on the high street to choose from to update your wardrobe for AW18.
Jackets had a bad time of it this summer. Normally, they'd be jaunting around town warming goose-bumped shoulders in summery clothes, but because of The Good Weather, they were the ones left in the cold. But it's definitely time to transition to chilly weather clothes now: black tights, scarves and faux leather jackets, of course.
My favourite season for style is autumn, although I have to say I'm quite fond of the French-inspired fashion that was all the rage this summer. Ahd, you can still wear your French-esque ensembles for the transitional period between summer and autumn - just throw your faux leather jacket on over your outfit du jour. As the temperature drops, just layer up until it's finally time to wear a coat again. Once that happens, never fear. We'll be here to show you the nicest ones.
For now, we've selected five faux leather jackets, all under €100, because if you don't have one, or if you're in the market for a new one, you need one. It's a staple piece that will funk up any outfit, French-inspired or not.
Zara is the King of the Faux Leather Jacket. I have one I bought two years ago that is still perfectly wearable (I'm wearing mine right now because the air-con is still actually on, for some reason). There are loads to choose from in-store (and online) right now. The one below is a steal at €40, and it has The Look without the price.
Zara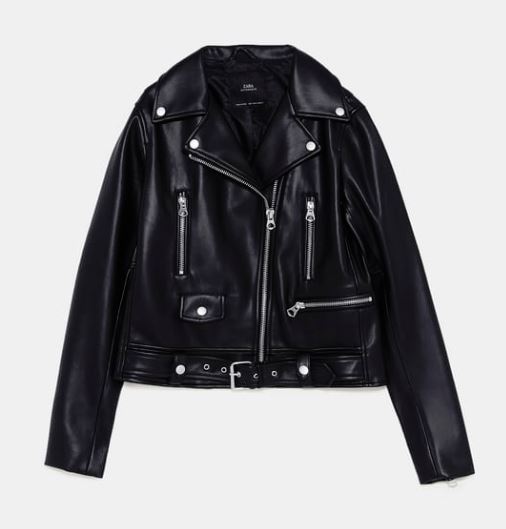 Advertised
River Island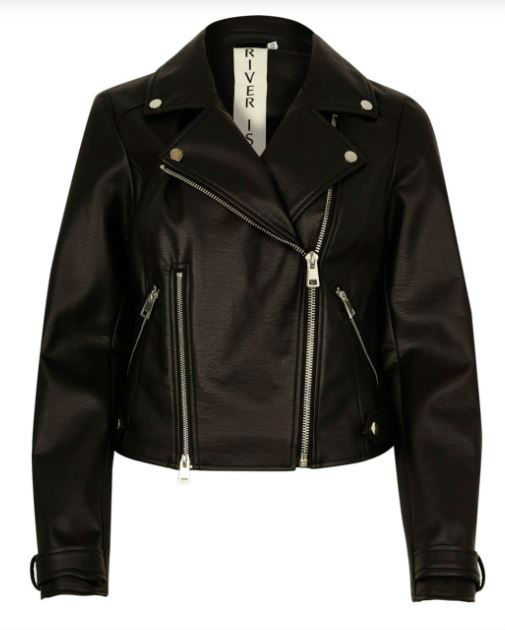 Black Faux Leather Biker Style Jacket €80
Topshop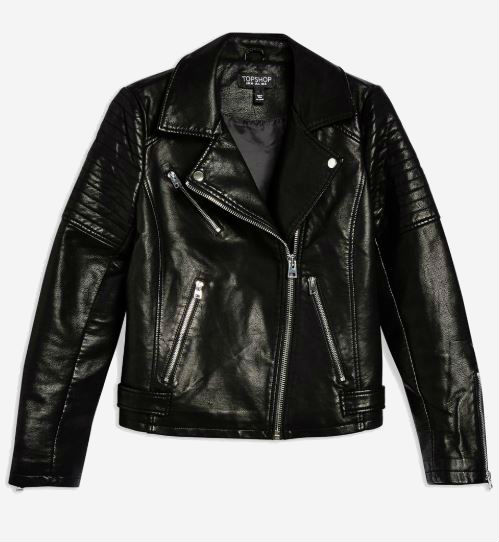 Mango
Advertised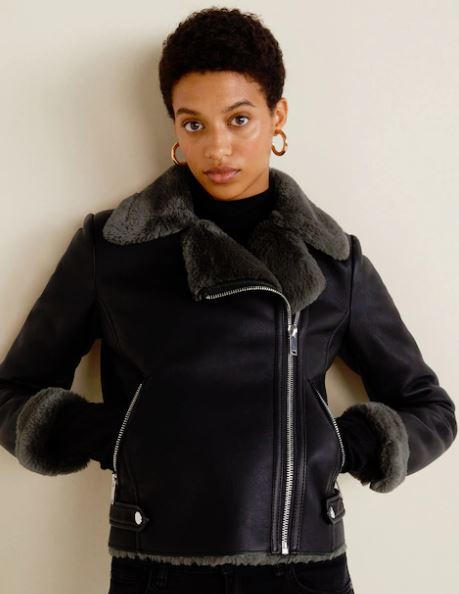 Mango Faux Fur Biker Jacket €59.95
Only