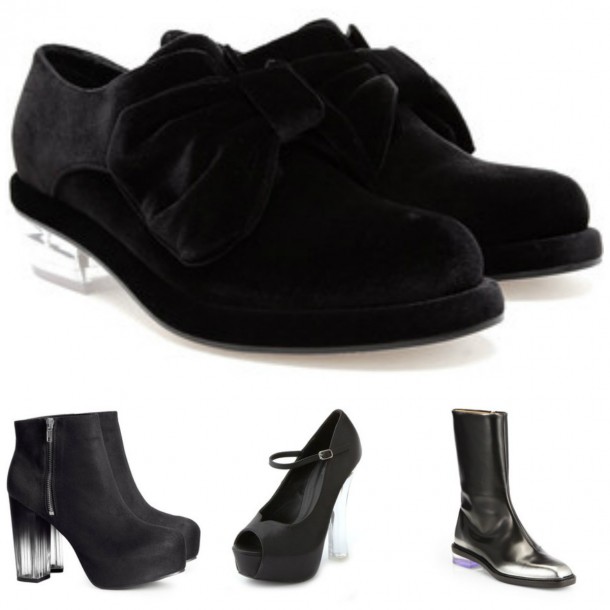 Perspex is having a serious moment accessories-wise and I for one couldn't be happier. I am currently obsessed with finding clear-heeled shoes. I think the lucite look is edgy and ladylike. See through heels have Cinderella's glass slipper vibes AND exotic dancer overtones all in one piece of footwear. I'm smitten.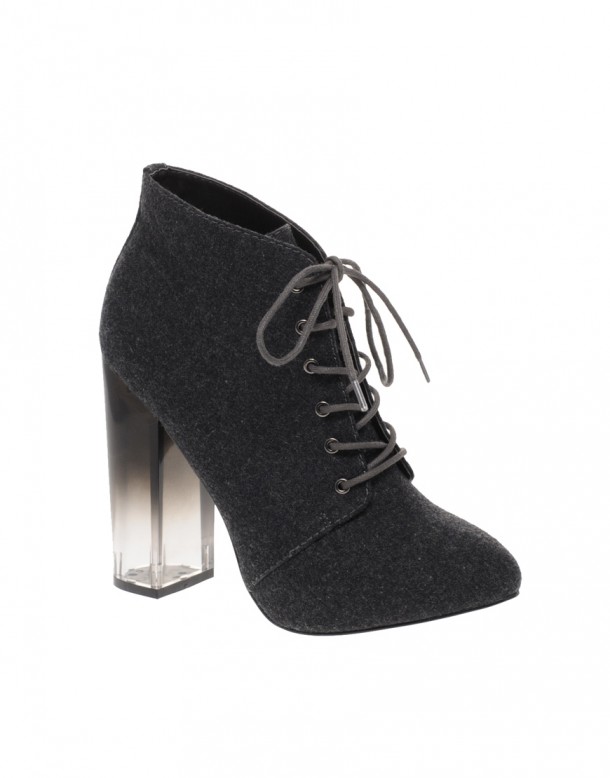 Asos Block Heel Boots

There are so many reasons to love these block heeled boots. Coming into Autumn/Winter they look so cosy and warm, they're a lovely colour that'll go with everything and the Perspex fades from clear to a muted grey. I enjoy a seemingly sensible shoe with an offbeat detail. They're a bit of a bargain at €37.09.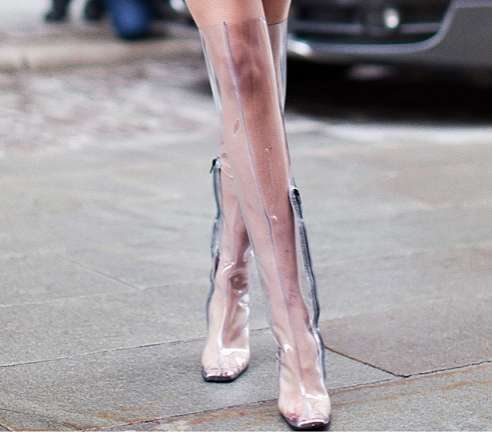 Cheap Monday Puddle Booties

Ok, I see that thigh high boots are tricky enough to pull of without making them transparent. And my god, your pins would have to be in mighty fine shape for these babies. But there is someone out there with the legs to make this work, I only wish it was meee! (It's DEFINITELY not, I'm fairly sure my legs would look like poorly made, raw white pudding in these.)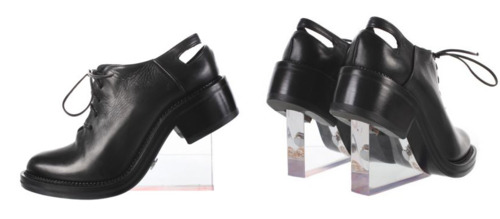 Simone Rocha Brogues

I LOVE these Simone Rocha brogues, with the Perspex wedge making it look like the wearer is perpetually on his or her tippie-toes. I would dearly love to know if I could actually walk in them. At around six hundred pounds sterling it'll be a while before I'll be able to report back. But they're going straight on my lust list.
Advertised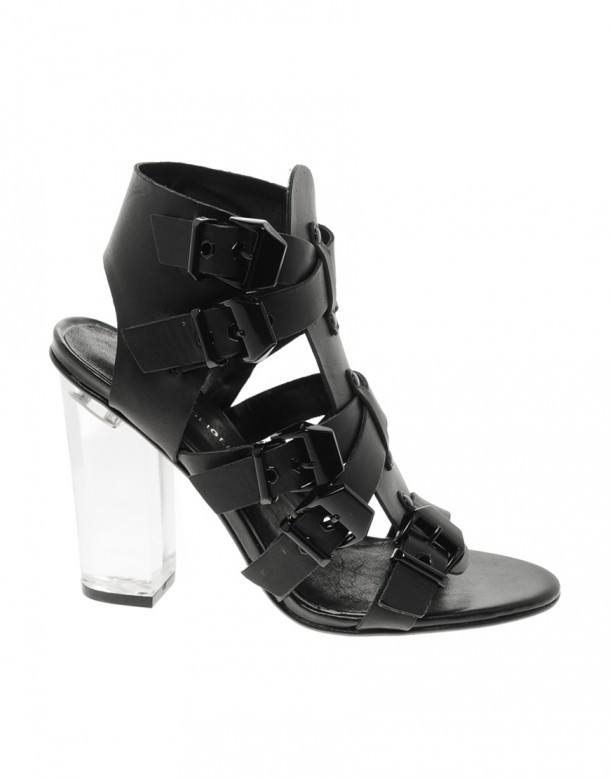 Ever so slightly more within my price range are these fab Kurt Geiger Buckle Heeled Sandals. I'm mad for a few buckles myself and anything with a heel that's securely fasted to my foot means an easier walk home (I've been known to spend my taxi fare on shoes.)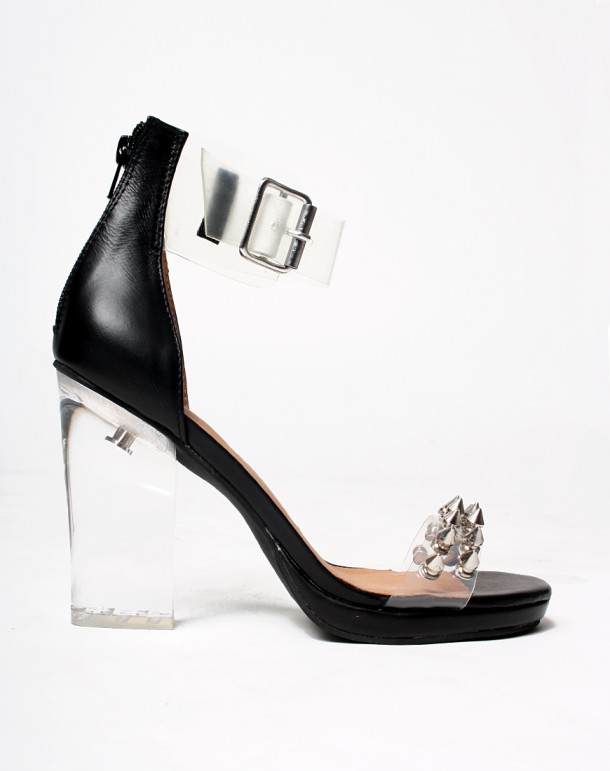 Jeffrey Campbell Soiree Sandals
These really have everything – Perspex heel, a nice big silver buckle, clear straps and studs that could take the eye out of your head. What more could you ask for? These are shoes that mean business in every sense. They've also got a platform high enough to provide a bit of cushioning without being too platform-y. Jeffrey you genius.
So what do you think of clear heeled shoes? And have you found your perfect pair?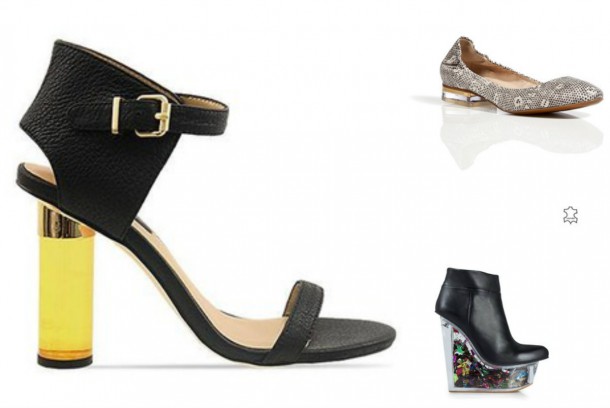 Shoes from a selection at Polyvore
Advertised
(function(d, t) { var s = d.createElement(t); s.type = 'text/javascript'; s.async = true; s.src = ('https:' == document.location.protocol ? vglnk.api_url : '//cdn.viglink.com/api') + '/vglnk.js'; var r = d.getElementsByTagName(t)[0]; r.parentNode.insertBefore(s, r); }(document, 'script')); // ]]>