 Some women hate bikinis; others love them. Like tanning, or sculpting your body in the gym, your opinion of the bikini is personal and should be respected.
According to my calendar, this day in 1946, the bikini went on sale after its debut at an outdoor fashion show in the Molitor Pool in Paris. I guess after all the warring that had been going on the previous year, people just wanted to be free. Although in my opinion, the bikini is one of the least freeing items of clothing there is.
Thanks to the backlash against ads encouraging us to get 'bikini ready', meaning ripped and bronzed and hairless, and the rise of the Body Positivity movement, shedding your clothes off in public is getting easier. In 2018, we know that not everyone has or wants a body like Kim Kardashian or Gigi Hadid, and we're ok with that. No matter what shape or size or colour you are, if you're on the beach, you have a beach body.
But. There's a but. There's always a but - and I'm not talking about the type we've been seeing all over Instagram. Women have inherited a shame that we try to shed by being 'positive' and 'empowered.' But it will take more than ads featuring 'real women' and motivational quotes to kill years of those cruel, calculated ideas of what the 'perfect body' should look like. Body shaming still happens - in all shapes and forms. I recently came across an 18-year-old Irish micro-influencer's Instagram Stories where she posted a video of an older man exercising topless on the beach. Her caption was something like, 'I feel so mean for laughing.' Her Insta page is full of selfies with her pants down, arse exposed to the viewer, obviously proud of the thousands of squats that got her there. But she is mean. And she's 18. Acceptance and kindness should be taught in schools.
I am slim - but not fit. My skin is pasty and white, and I have stretch marks and a touch of cellulite. I grow hair on my body. The idea of spending money on the gym so that I look a certain way rather than for health reason repulses me. The thought of spending hundreds of euros on treatments and hair removal so that I won't scare people on the beach with my silvery lines and tendrils of leg hair renders me furious. But I tan myself. I remove my hair, and I go to the seaside feeling more confident than if I hadn't.
I applaud women who have hung-up their hang-ups, the ones who go to the beach without a scrap of self-consciousness. But I get that women want to look a certain way. If you want to develop a Kim K ass in the gym, do it! If you'd prefer to embrace the body you have, that's ok. And if you want to wear a bikini, wear it.
For Luna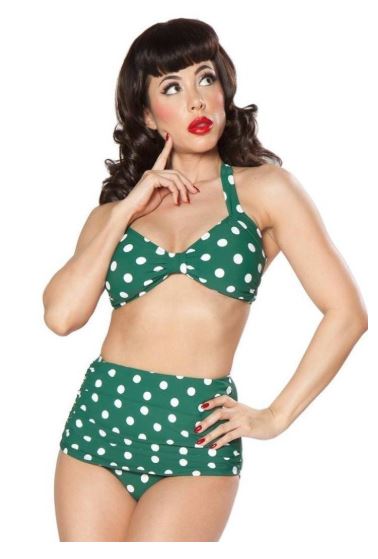 Green And White Polka Dot Bikini Top £35
Simply Be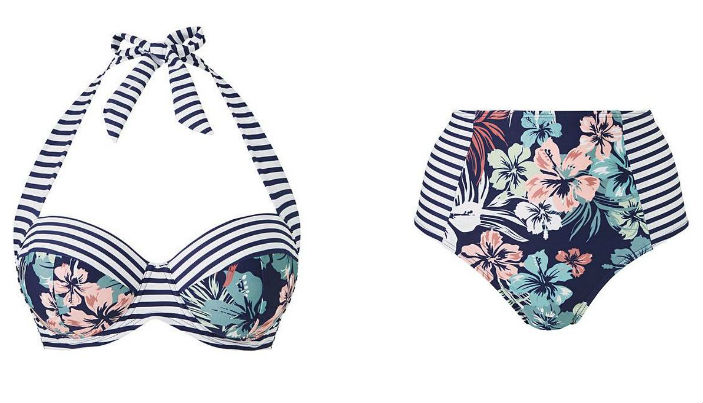 Advertised
Joe Browns Bikini Top €36.49 / Bikini Brief €22.49
Littlewoods Ireland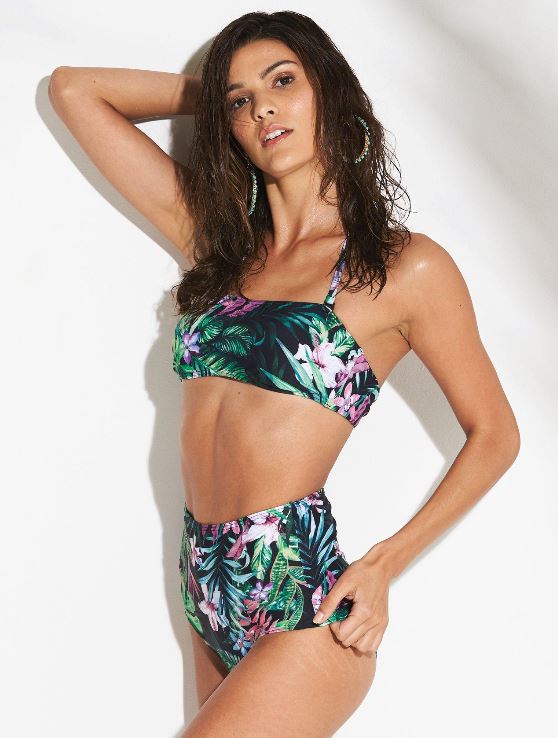 V by Very Bandeau Bikini Top €25 /  High Waist Bikini Brief €20
Marks & Spencer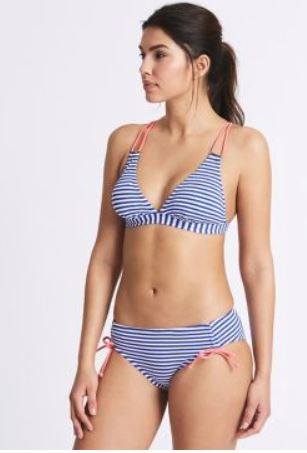 Topshop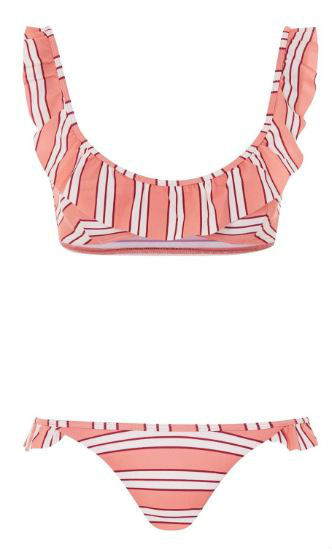 Advertised